Insha & Michael's Best Half-Hour Shows of 2018
It's nice that the various platforms available for television shows has allowed creators to experiment more with the form and the constraints of genre. Not every hour-long show is a drama and not every half-hour show is a comedy. It's much better to fit the length to the needs of the show inside of the other way around.
This is our second TV show lists, counting down our picks for the Best Half-Hour Shows of 2018 (or less than a half hour, for some choices).
---
Michael's List
10. Big Mouth
Big Mouth's second season proved that the show is committed to being very funny and very gross. The voice talent is anchored by co-creator Nick Kroll and his Oh, Hello co-star, John Mulaney. The supporting cast is ridiculously good, including Jason Mantzoukas, Jessi Klein, Jenny Slate, Jordan Peele and, in my opinion, the MVP of the season, Maya Rudolph. If there was a prize for a show that is both important for pubescent kids to see and wholly inappropriate for them to see, Big Mouth would win, hands down.
09. Unbreakable Kimmy Schmidt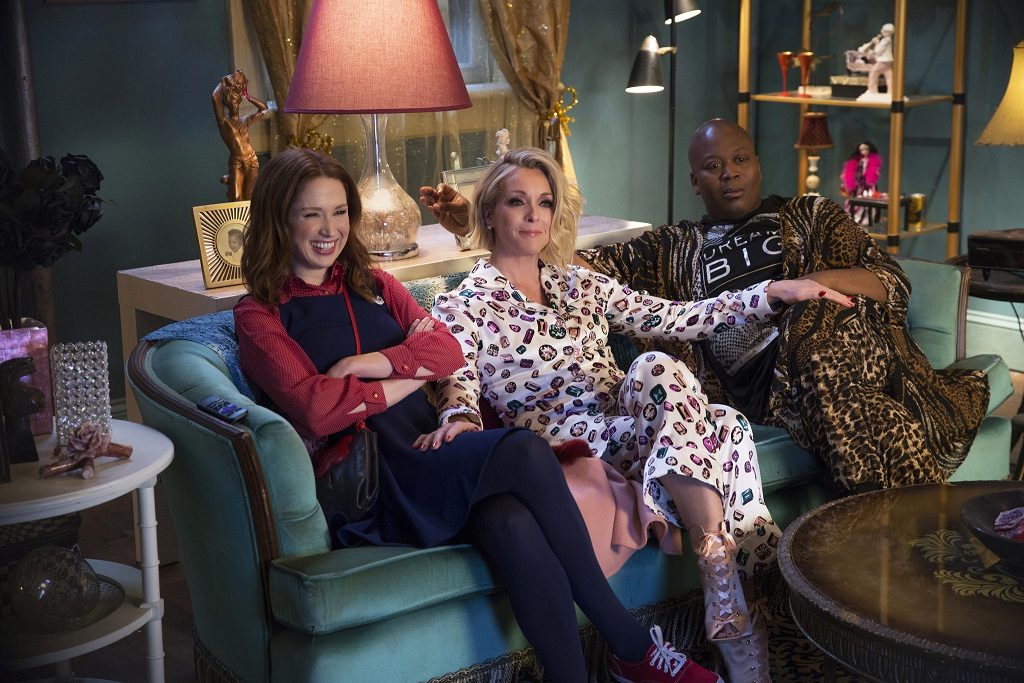 The first half of Unbreakable Kimmy Schmidt seemed to drop with very little fan-fair, but it's been just as funny as the preceding seasons. It continues Schmidt's escalation of the absurdism and cartoonishness of 30 Rock and gave us one of the funniest episodes of the entire series. "Party Monster: Scratching the Surface" is a true crime parody focusing on Jon Hamm's Richard Wayne Gary Wayne and that half hour alone is worth watching the entire series.
08. Bob's Burgers
Bob's Burgers has been low-key killing it for nine seasons so far, and if it maybe hasn't quite hit the heights of The Simpsons in its heyday, its consistency is commendable. The show's strengths continue to be the realistic, lived-in feel of the family unit. Each character is unique and interesting and can easily anchor a half hour without people dreading a "Linda episode" or "Gene episode."
07. It's Always Sunny in Philadelphia
This seems like repetition from the last entry, but it's still so surprising that It's Always Sunny in Philadelphia can be 13 seasons deep and still deliver. Season 13 gave a funny resolution to the "will Dennis return?" question, one of the funniest episode they've ever done with "Time's Up for the Gang" and a shockingly touching finale with "Mac Finds His Pride." The consistent, imaginative and depraved voices of the cast and crew continues to shine through, and as long as they keep this batting average, I'm totally fine with them doing another 13 seasons if they want.
06. Homecoming
Homecoming is an interesting series. It's making a lot of year-end best-of lists, but it still kind of feels like it's been lost in the shuffle. It's kind of a victim of "Peak TV," considering a series starring Julia Roberts would have been an event less than ten years ago. Solely on its merits, Homecoming is worthy of attention. It's interesting, intriguing and original, Julia Roberts and Stephan James are fantastic, Sam Esmail's direction is notable, and the idea of an adaptation of a podcast opens up a whole word of possibilities.
05. American Vandal
It's a crime that American Vandal was cancelled after two seasons, and I blame each and every one of you who didn't watch. However, we are blessed to have the two seasons they were able to make. Season two had a lot to live up to in my eyes, and it managed to hit all the beats I enjoyed from season one while twisting it enough to keep it interesting. It's such an effective parody of shows like The Jinx and Making a Murderer that I actually found myself engrossed and invested in the outcome of who made an entire school shit themselves during lunch.
04. Barry
Bill Hader's been a secret weapon since he got cast on Saturday Night Live. He's consistently put in fantastic comedic performances (Superbad, Pineapple Express) and even fantastic dramatic performances (the end of Trainwreck, The Skeleton Twins) but Barry is the perfect vehicle to meld together everything Hader does so well. The show is a parody of Hollywood culture and '90s hitman movies while still feeling wholly original. Hader is the standout of the series he still leaves room for performers like Sarah Goldberg, Stephen Root, Anthony Carrigan, and Henry Winkler, who won an Emmy and Golden Globe for his performance.
03. The Good Place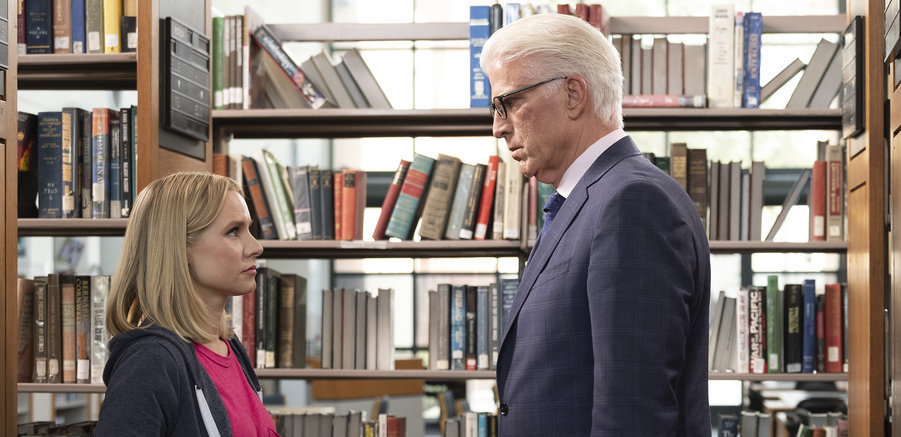 It's telling that season three of The Good Place is probably their worst so far, but it's still my third favourite half-hour series of the year. The show continues to blow up its premise every once in a while, which is commendable. As much as The Good Place has seemed to struggle with its characters being alive again, it has still managed to produce episodes like "Don't Let the Good Life Pass You By", with a great guest-turn from Michael McKean, and "Janet(s)", a showcase for the vast talents of D'Arcy Carden. If this is the worst The Good Place gets, then I'm totally fine with it.
02. Atlanta
Atlanta's second season, the Robbin' Season, was a continuation and escalation of the stellar first season. The most impressive part of the series, for me, is Donald Glover's willingness to take a backseat to the talents of his co-stars Zazie Beetz, Brian Tyree Henry, and Lakeith Stanfield, and each actor got at least one showcase this season. Still, the best episode was "Teddy Perkins," which was basically a two-hander horror film starring Stanfield and Glover, with Glover creating an iconic Michael Jackson-esque character in just 40 minutes. (it's over half an hour, so what?)
01. Joe Pera Talks With You
My biggest take away from Joe Pera Talks With You is how goddamn wholesome it is. Joe Pera is either the youngest old person or the oldest young person I've ever seen, and this series takes the kind of cringe comedy from The Office and turns it on its head. Pera is awkward and sweet, and we want the world to be nice to him. It isn't always, of course, but it's nice to see someone attempting to be good and the world not instantly punishing him for it. The best episodes of the season are "Joe Pera Takes You on a Fall Drive," "Joe Pera Reads You the Church Announcements" and "Joe Pera Answers Your Questions About Cold Weather Sports," but at 11 minutes per episode it's worth the binge. Joe Pera Talks With You is the epitome of nicecore. Watch it, please.
Insha's List
10. Sorry For Your Loss
Grief is a hard subject to tackle in television. It can come off less than genuine than the creators intended it to be. Facebook took the subject of loss and stirred it into a sensitive and deep story with Sorry For Your Lost. First off, who knew Facebook had it in them to make great television and who knew it would demand such a cool and brilliant hit. Elizabeth Olsen SHINES in this story as a grieving young widow trying to get her life back together. For me, Olsen can do no wrong in whatever role she's in. With this, it reminds me of her delicate parts that are down to earth. You just want to hug and protect her.
09. Hilda
Hilda is a sleeper hit that is one of the BEST cartoons to grace Netflix. Fight me. Hilda, created by Luke Pearson, is about a courageous and daring blue-haired girl who roams around her home and friends a bunch of dangerous animals. She's incredibly intelligent, refreshing, and adventurous. You'll find yourself following her on the journey and wanting to be her friend. If you like Gravity Falls, you're going to love Hilda. It's not the same thing, but it's in the same fantastic ballpark.
08. Deadwax
Deadwax is one of those shows that everyone should know about. Deadwax is about a vinyl tracker named Etta who is hired to track down a very record. One big problem with this: the record is known to kill people or drive them mad. Etta gets so deep into the lore of the record, and she gets intrigued by it herself. The show is exclusively on Shudder, and the episodes are varied in 10-20 mins each episode. It's so fucking worth it when you get to the end.
07. She-Ra and the Princesses of Power
I don't think I can say enough good things about this show. She-Ra and the Princesses of Power is a remake of the classic cartoon. It's not just a regular old remake, but the rejuvenation of something needed in representation nowadays. It made made by an all-female writing room, has some queerness and is pretty damn badass. It's also just a damn good show with some serious fucking magic beyond it that everyone should witness.
06. The Toys That Made Us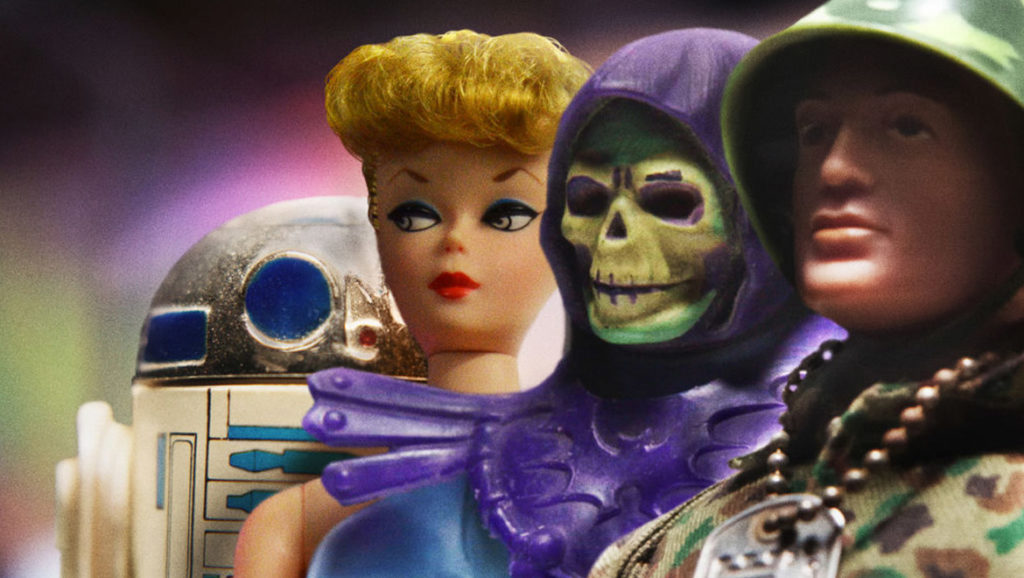 This is a bit of a cheat. But these episodes honestly feel like a half an hour instead of an hour. The Toys That Made Us gives some highly researched and detailed history of toys that made the creators, the fans, and the enduring legacy of the franchises what they are today. The first season touched on Star Wars, Barbie (watch this one and look in the background), He-Man and G.I. Joe. The second one that premiered earlier in the year focused on Star Wars, Transformers, LEGO and Hello Kitty. I can't wait to see what this show will give us next year and the history it dives into. It's hilarious, entertaining and one of the best and most low-key shows on Netflix.
05. Making It
Okay, honestly, this show is so positive and radiant that it just makes you feel good. Nick Offerman is known for his woodworking and craft skills. Amy Poehler is just fucking amazing at everything she does. I feel like a lot of people slept on Making It, but thank you for the ones who didn't cause it's getting a second season, and I'm oh so fucking excited. This show is kind of the leftovers of all of the other fast-paced and anxiety-ridden competition shows. It's the goodness that you can sit and binge without giving it another thought. You might want to make some of the crafts yourself after you watch it. I know I wanted to. (Didn't turn out so good…)
04. The Shivering Truth
Do you like when your brain feels like it's melting when you watch a show? Check out The Shivering Truth. This show will venture into 2019, but the few episodes that are on [adult swim] make me queasy in a good way. [adult swim] has a way of giving you the existential type shows that blow your fucking mind. The Shivering Truth is no different. I don't think I can say much more about it because there's not much to say. You honestly have to let your guard down and take it for what it is.
03. LOVE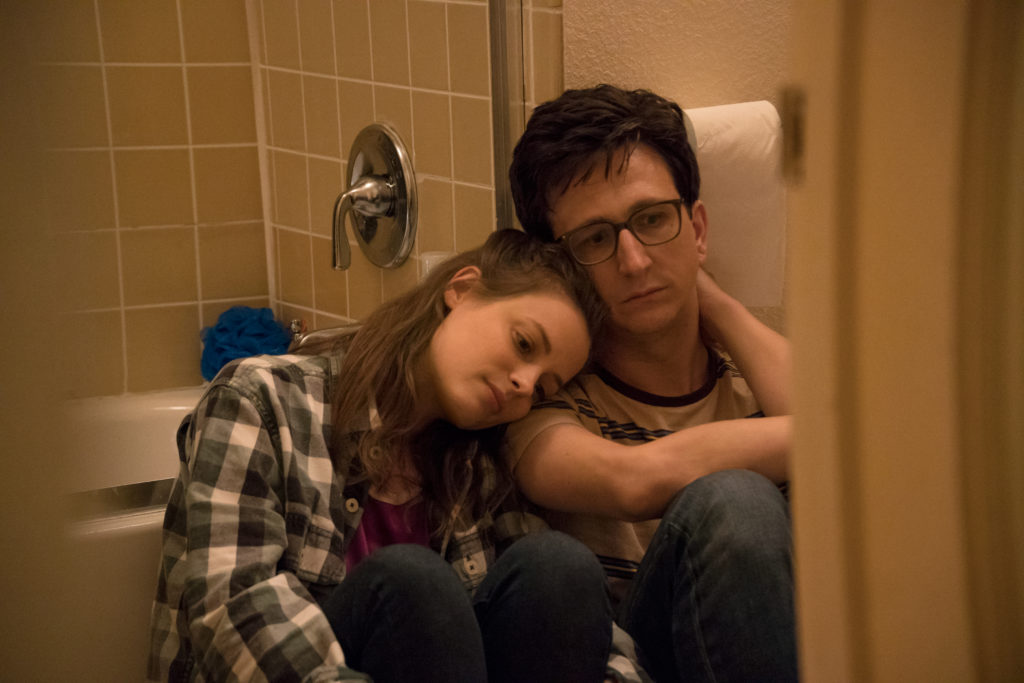 Rom-coms are not my thing in the slightest. I think I wrote this in another one of our lists, but it seems so unrealistic to me. They don't leave much to the imagination. Things always wrap up with no problems for anyone involved in the end. LOVE was a show that I heard about through the grapevine. I finally checked it out at the tail end of last year and binged the whole thing. It was a (sort of) realistic way into love. Mickey and Gus are fucked up in the most enduring of ways that make you want to root for them. It's so sad to see this show wrap up, but the send-off was something perfect for the couple.
02. Joe Pera Talks With You
Michael introduced me to this show as we were in the middle of doing these series of lists. So, this is just a small introduction to thank him for that. Joe Pera Talks With You is only fifteen minutes. However, it's the best and softest fifteen minutes that you'll ever spend. Joe Pera plays a character that is so sweet, polite, and so knowledgeable about everything. It starts off as this random show. When the plot hits you, it's the most delicate kind of fast, slow burn that you've ever laid eyes on.
01. Summer Camp Island
Hi. Do you like cute shows? Do you love adorable anthropomorphic creatures? Welcome to Summer Camp Island. I caught Summer Camp Island on a whim when my dad was watching Teen Titans Go! It was in the middle of a short fifteen-minute block, and I instantly fell in love. Summer Camp Island is just this precious show that makes your heart want to burst. It has music, adorable animation, a great story in each episode and just something that de-stresses you after a long day. This show was something that I was so happy to discover in 2018. It made my heart full and made me want to hug everything afterward.
---
We hope you guys have a dope ass 2019. Drink responsibility.