With the Inhumans project now in full pre-production mode the announcements for casting have started to pick up.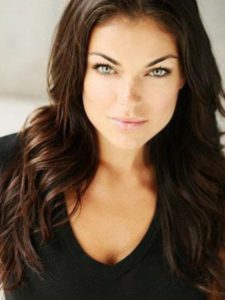 In two separate announcements the last two days Marvel announced that Anson Mount has been cast as the King of the Inhumans, Black Bolt, while Serinda Swan has been cast as his wife and Inhumans queen Medusa.
It will be interesting to see how Mount ,who most recently starred in the show Hell on Wheels, handles the role of Black Bolt who only speaks telepathically. Being unable to express your characters feelings without the use of dialogue is something that not every actor would be able to pull off.
Swan, who recently starred in Ballers and Graceland, but is probably best known for her role as Zatanna in Smallville, will be tasked with playing a character that is royal, determined, and fiercely loyal to her husband. Assuming heavy CGI is used for Medusa's hair will provide its own unique challenges for the veteran actress.