Have you ever wanted to know what it's like to renovate the house, but didn't want to go through (most) of the stress? Then the latest indie craze, House Flipper, is for you! Live out all of your fanciest HGTV dreams, without the flashy intros and talking heads.
House Flipper is a first-person game where the objective isn't to land tricky headshots, but rather to gain maximum value in fixing homes. While that might seem like an easy task, the lengthy tutorial proves otherwise. The first couple of 'jobs' you get are handyman-type contracts: installing radiators, painting walls, and fixing broken outlets. Then, the real challenge kicks in.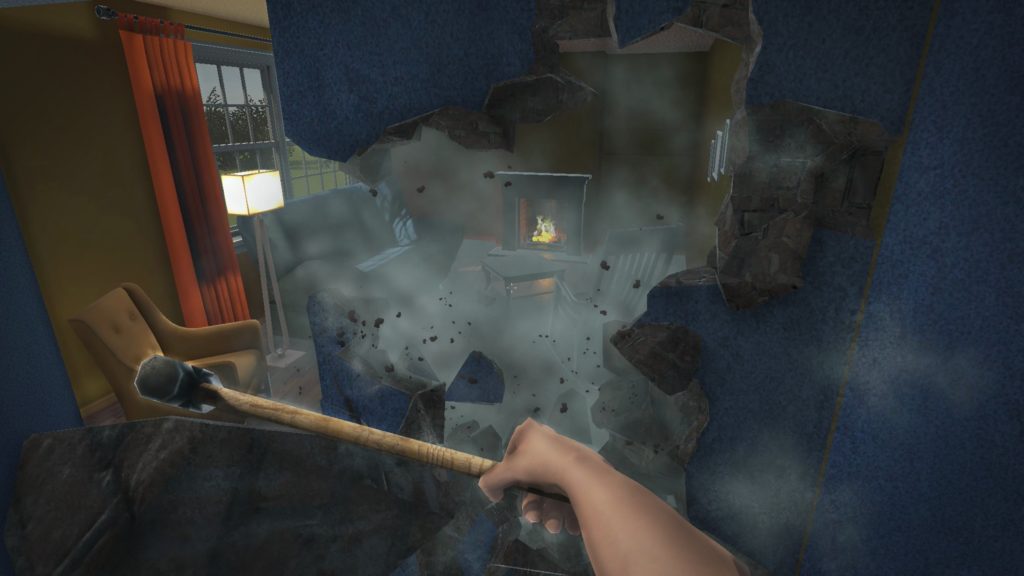 Eventually you'll be performing full room demolitions, removing walls, making additions, buying furniture and much more. While the early parts of House Flipper are all simple, fun jobs, later on you'll face the game's biggest enemy: your budget. Every removal, addition, and customization keeps this number floating, and managing it is part of the fun.
Each objective acts as its own incredibly basic mini game. To paint walls you have to set up paint buckets on the floor and then go about painting walls one section at a time, returning to the bucket after your roller runs out of paint. As you go through these mini games (akin to online sports games), you start to accumulate different skill points that augment your renovation abilities, such as applying paint faster or mounting plumbing more easily. Once you get the structure of the rooms set, you begin decorating, picking everything from colors to finishes of your appliances.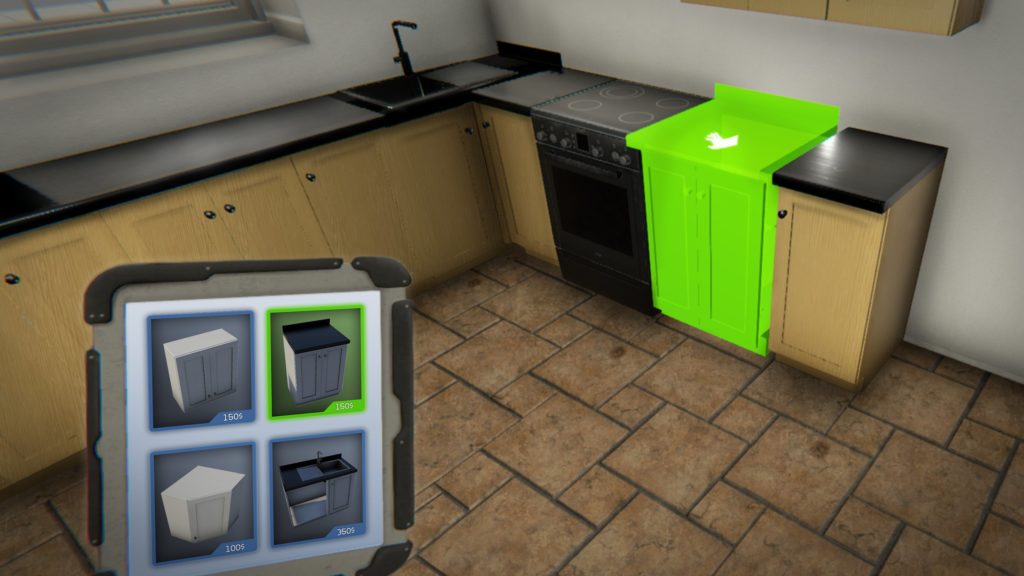 The one qualm I have about House Flipper is the lack of desire and urgency. In shows like Love It or List It or Property Brothers, part of the fun is seeing the contractors deal with the unrealistic expectations of a very particular client. "Oh, I was just out at a thrift store and saw this mantle and I just had to have it!" — cut to the stars of the show freaking out because the mantle is way over budget. All client interaction comes from a simple mock laptop and tablet interface, so none of these fun freak outs happen. To help keep you on task, there's a handy dandy little goal tracker, which ultimately offers very little in the way of surprise.
Technically, the game is a work horse. Because nearly everything in House Flipper is directly editable or destructible, it'll take a pretty decent PC to play it, and even then you might have to poke around in the options menu to get it running without hiccups. I do mean poke around. Some things aren't labelled traditionally compared to other PC's, so it can be hard to find certain settings.
Verdict
Try it! House Flipper offers something completely unique compared to other games, and it's oddly relaxing, despite having some weird optimization issues.
That being said, I did actually find myself learning things about home renovations. Sure, not everything is going to be a perfect simulation, screwing a socket in is as simple as holding down left click, but now I have a basic understanding of how an electrical socket is structured and how you would go about replacing one. I know how to look at a wall and figure out where I can hit to bring it down without hitting a stud. And the best part is? Clean up is just a left click away.
House Flipper is available on Steam.