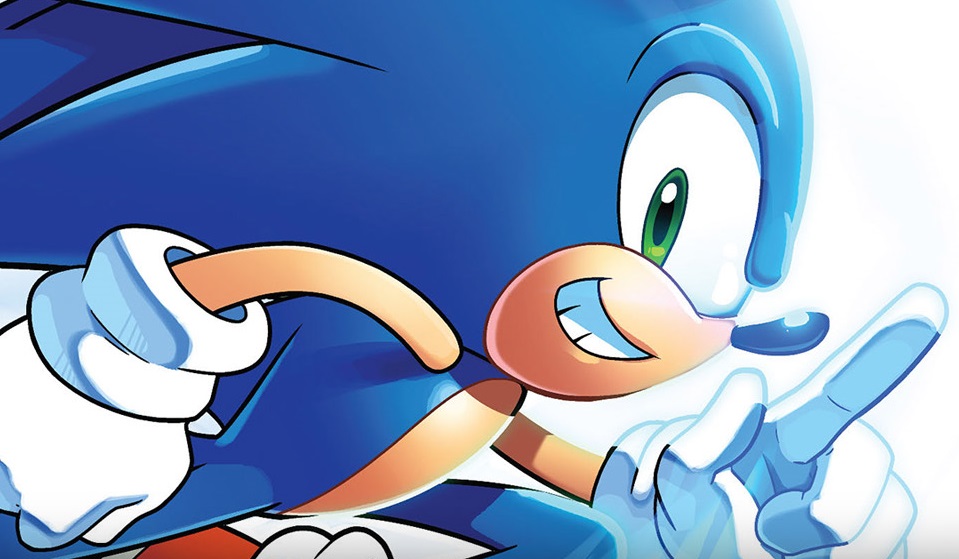 Sonic the Hedgehog's 25th Anniversary is being celebrated with a huge digital Humble Comics Bundle!
The Humble Comics Bundle: Sonic the Hedgehog features hundreds of pages of action-packed excitement from the longest-running video game comic book in history!
You can pay a single dollar for Sonic Universe vol. 6: Treasure Team Tango, Sonic the Hedgehog #264-272 & #276-279, Sonic Universe #45 & #55-58, and Sonic Boom #1-4. Those who pay more (than the average prices) also received Sonic the Hedgehog #260-263, Sonic Universe #59-74 & #83-86, Sonic Book #5-7, and a bonus title.
You can also pay $15 (or more) to received all of the above, plus Sonic the Hedgehog #226-229, #252-259, #280-283, Sonic Universe #18-20, #75, #79-82, and Sonic Super Digest #13-16!
As with all Humble Bundles, you can choose how their money is allocated: between publisher and charity. Sonic the Hedgehog's Humble Bundle supports The Comic Book Legal Defense Fund or you can choose a favourite charity from their database of over 30,000 charities.
These comics usually cost as much as $291. At Humble Bundle, you choose their price for a limited time! To see the full bundle, head to Humble Bundle!
The Humble Comics Bundle: Sonic the Hedgehog runs from Wednesday June 22, 2016, until Wednesday July 6, 2016 at 11am Pacific time. Gotta go fast to get 'em folks! What are you waiting for?