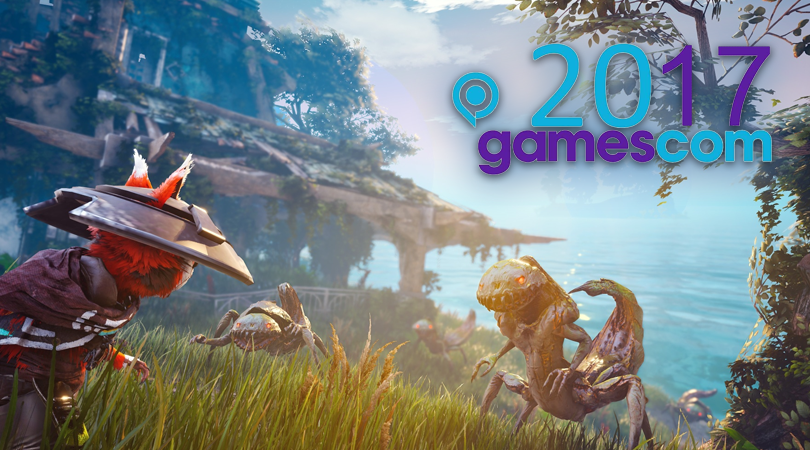 Gamescom 2017 was this past week, and there was a lot of excitement surrounding the European based industry event. Everything kicked off with a bang, with German Chancellor Angela Merkel presiding over the opening of the week long event. Like it's American cousin, E3, there are a ton of announcements and cool community events throughout Cologne, Germany. Here are some of the highlights.
Shenmue III
Here is our first look at Shenmue III, which is destined to take place as a cult classic instantly upon its release. Shenmue I and II were revered for their giant open world concepts, and many have argued that the series laid the ground work for open world mainstays like Grand Theft Auto and Fallout. Shenmue III was announced at E3 2015 as a Kickstarter project, and this is the first we have seen of it since. It is slated to come out for PC and PS4 in 2018.
Gwent: Thronebreaker 
You know what, I am excited for this. The Witcher III is a great game, and adding a story mode to its card game spin off sounds like a great idea. If Thronebreaker has the same quality and care for it's story, I can't wait.
BioMutant
There is nothing shown at Gamescom that comes close to BioMutant. The concept alone is enough to sell me, and it is made by a development house staffed by employees whose resumes include the Just Cause Series and Mad Max. Plus, you get to play as something that isn't just a generic white guy with a gun. BioMutant will release sometime in 2018 for PS4, Xbox One and PC.
Sword Art Online 5: Fatal Bullet
Sword Art Online is based on a long running manga series with the same name. What makes Sword Art Online 5 different, is that it will be the first in the series to be released on all consoles, and not just for Playstation.
LEGO Marvel Super Heroes 2
The LEGO games are always a great experience, and this will be the first LEGO game released in 2 years not tied to LEGO Dimensions. The story centers on Kang doing time shenanigans, but because of that you get to play as a large cast of Marvel characters, including Spider-Man 2099, Spider-Gwen, Ms. Marvel, and more. LEGO Marvel Super Heroes 2 is out in November.
Middle-Earth: Shadow of War
Shadow of Mordor was one of the best games that came out during the beginning of this generation, and the sequel is looking to improve on it in nearly every way. Capturing Orcs and Ogres seem to take more prominence in the sophomore outing, but the Nemesis system from Shadow of Mordor will continue to haunt you. You can even bring you old Nemeses over from the first game if you still have your save! Shadow of War is releasing October 10th for Xbox One, PS4 and PC.
Hearthstone
Blizzard is trying to be Disney here. While the animation is there, the song needs a bit more work. Luckily, it looks like they will be getting another chance here soon, as the big announcement for Hearthstone was that all of the main characters featured in this trailer will be getting their own backstory through comics, short stories and more animated shorts. Hopefully, there will be more singing.
Overwatch: Junkertown
Overwatch is getting a new escort map!! This cinematic was done using in-game assets and is pretty solid. No word on when this will hit the PTR, but expect it to show up in the next couple weeks.
Overwatch: Rise and Shine
Look… just… watch it. All 10 minutes of it. You will laugh. You will cry. You will fall in love with a robot.
Damn it Blizzard, give us an Overwatch Netflix series.