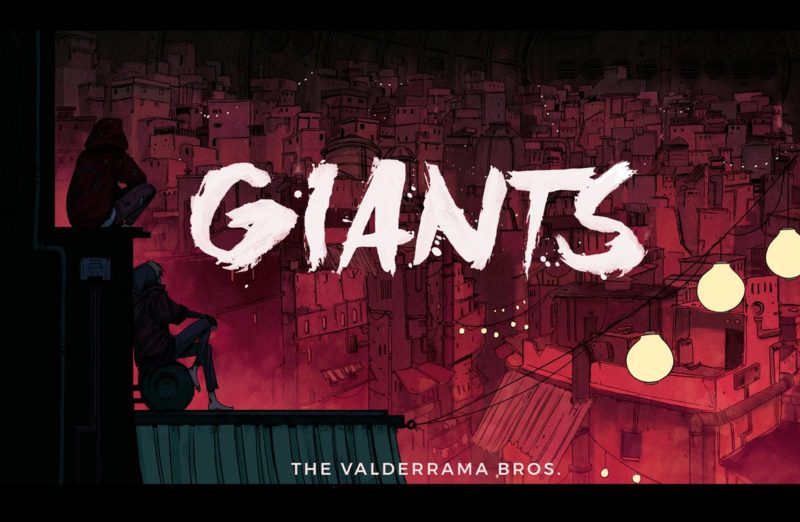 Giants #5
Creators: Carlos and Miguel Valderrama
Editor: Randy Stradley
Designer: Lin Huang
Publisher: Dark Horse Comics
Review by Cory Webber
Giants #5 is the emotional conclusion to the Valderrama brothers' first stateside series. In this final issue, Gogi and his adopted family face his former friend Zedo and the gang he now controls. Ultimately, against the backdrop of two giant monsters battling for supremacy, Gogi and Zedo must determine which is stronger: brotherhood or ambition!
In Giants #5, the Valderramas have taken their time crafting a beautifully haunting story that culminates in heartbreaking fashion. As a result, they elicit all the feels in this series. Throughout the proceedings, the pace and action have stayed on point; moreover, they have been matched, if not outdone, by the character moments and emotional beats.
Now, this story, on the surface, may be about the dangers of giant monsters roaming around; however, it more poignantly examines the tiny monsters within (jealousy, selfishness, pride, etc…) that truly threaten to destroy our souls.
While the art in Giants #5 is breathtaking, it's the choice of colors that elevate it. The muted pastels provide enough color without distracting from the more colorful emotional effects extracted by the story.
There is a sequence where the two "friends" fight, while, concurrently, the two giants battle in the background. As a result, this provides some wonderful imagery. Also, it provides a symbolic battle between the two monsters found within Gogi and Zedo. The culmination of all this is open, honest, and heartbreaking; very few come out unscathed.
Verdict: Buy it.
Since we're at Giants #5, you may want to buy the whole trade at this point. That is, if you can wait until August 1st. The Valderrama's have crafted a fun and entertaining story that manages to stay grounded and emotionally deep.