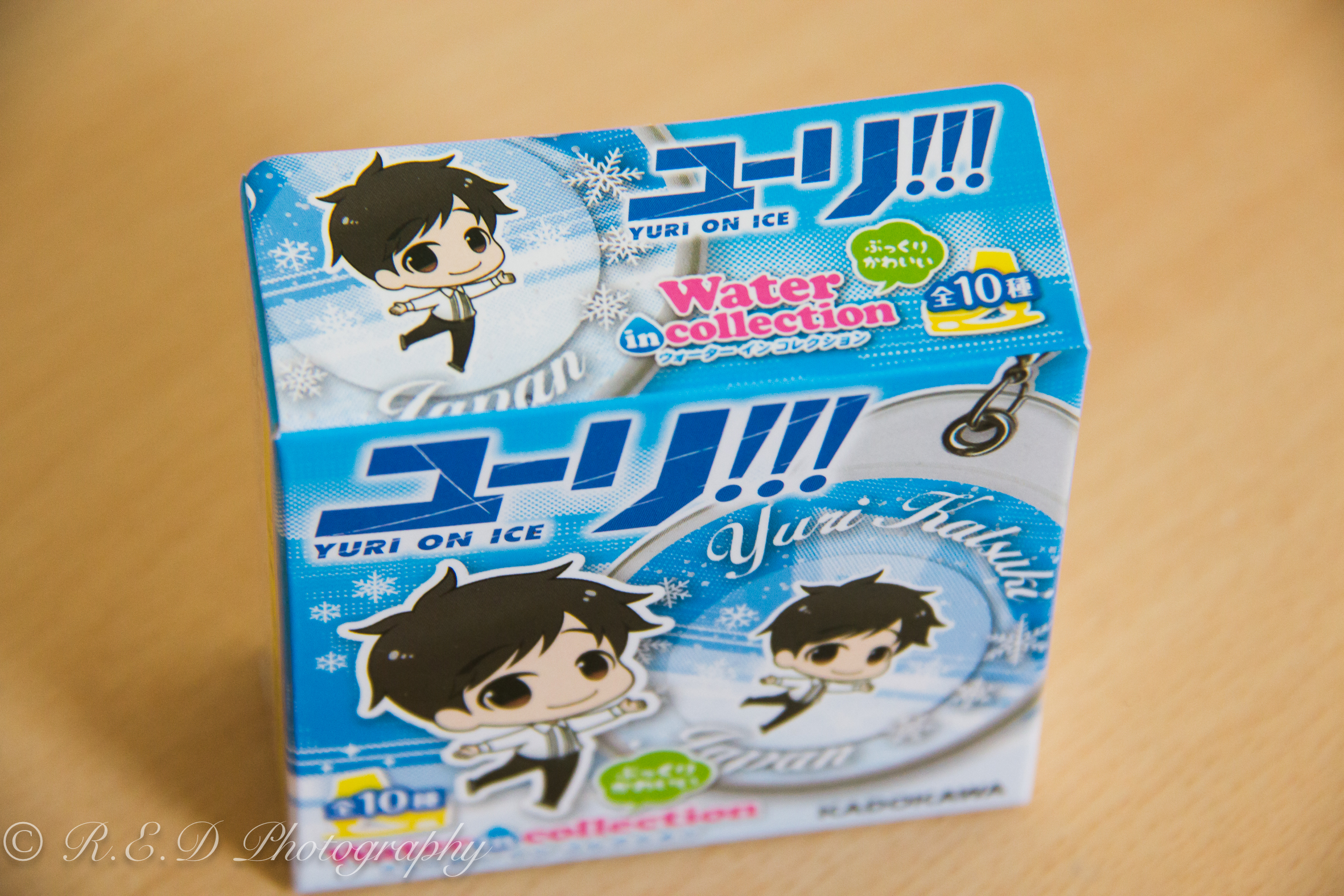 With it being pride month, I thought I'd do a special unboxing!! I managed to snag myself a Yuri on Ice Water in Collection blind box which was produced by the manufacturer Kadokawa. Yuri on Ice has received many praise for it's depiction of same-sex relationships and how it differed to other anime and manga such as the Yaoi genre. Yuri on Ice has received critical acclaim with many critics as well as figure skaters applauding it in every which was possible!! I fell in love with the anime. I'm so happy I managed to get my hands on a blind box.
Yuri on Ice
Yuri on Ice is a sports anime series which centres around the relationship between Japanese figure skater Yuri Katsuki and his idol, Russia's figure-skating champion Victor Nikiforov who starts training him even though Victor promised Russia's up-and-coming figure skater Yuri Plisetsky that he would train him. Both Yuri's end up competing in the Figure Skating Grand Prix.
Yuri on Ice won many accolades including three at the Tokyo Anime Award Festival. Its original score is used in the 2018 Winter Olympics. If you haven't seen it: watch it!! It's beautiful and visually stunning anime. It's romantic, and the music is absolutely stunning. Now onto the blind box!!
The Blind Box
The product is a strap. There are ten to collect altogether. It's a collection of squishy straps which has water and glitter placed inside a dome-strap where the characters can move around. Each character is designed in a cute chibi form. The line-up includes:
Yuri Katsuki
Victor Nikiforov
Yuri Plisetsky
Otabek Altin
Jean-Jacques Leroy
Phichit Chulanont
Makkachin
Katsudon! Yuri Katsuki
Onsen Victor
Short Program Yurio
I hope I get either Yuri Plisetsky or Otabek Altin as they are my two favourite characters from the anime series. I also love the Onsen Victor design. It looks super cute.
And I got…
SHORT PROGRAM YURIO
I'm really happy with my unboxing!! I'm soo lucky I got the character I wanted. I love my little strap!! The dome is really squishy. I'm not going to press too hard. The Yuri chibi design is soo cute. The glitter and sparkles is a nice touch. He can move around quite a bit in there too, and it looks like he's actually skating!! On top of the strap it has his name and underneath it says what company he's representing. I also love the use of the pink colour, and it fades quite nicely to a lighter pink at the bottom of the strap.
If I can find more, I will definitely by one or two. Wouldn't mind trying to get my hands on an Otabek. Then I feel my collection would be complete!
You can buy Yuri on Ice Water in Collection Blind Boxes here