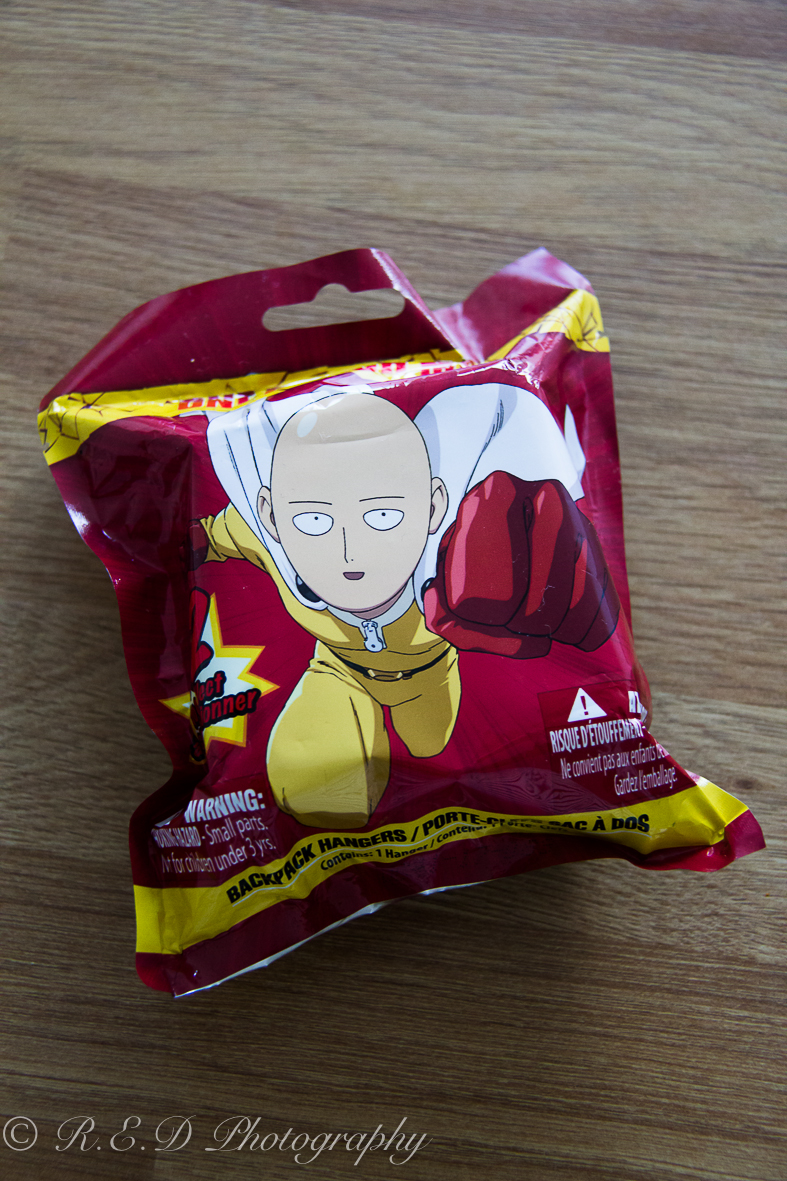 One Punch Man is one of my favourite anime series ever. I was overjoyed when I found out they had bought some blind bags based on the series!! I managed to snag myself a backpack hanger blind bag. My local comic book store is now selling mini figurines blind bags based on One Punch Man. I will have to pop in and grab one or two once I get the chance, but until then, it'll have to be this I'm afraid!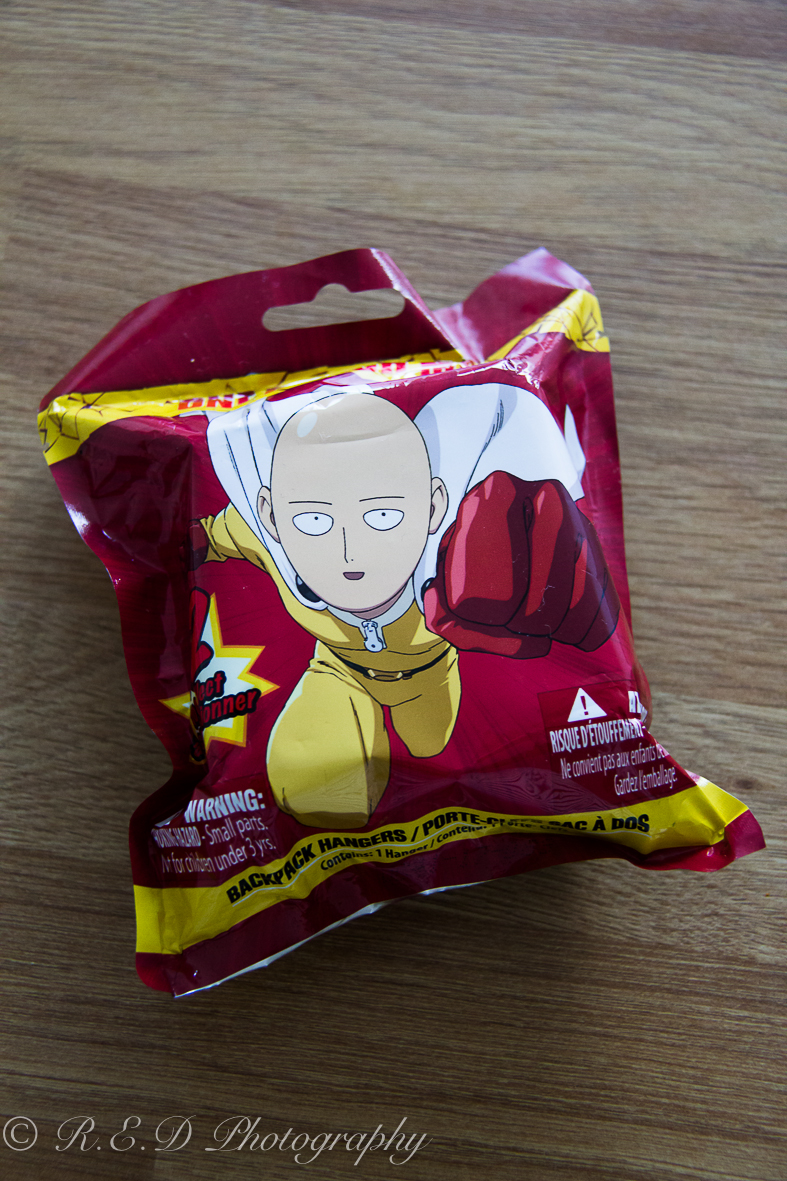 One Punch Man is a popular manga based on Saitama who vows to become one of the strongest superheroes around (superhero is a proper job in this universe). He becomes so strong that he can defeat every opponent that faces him. Therefore, he becomes very very depressed. He eventually meets Genos who sees him as his teacher and from there, the adventure really begins. The anime was incredibly popular and the long-awaited second series is coming out really soon, so keep your eyes peeled!
There are 12 backpack hangers to collect all together. Some of the characters you can collect are Saitama (there are six variations of him including a 1/24 rare) as well as Speed-o'-Sound, Genos, Lord Boros (there are two variations of him) as well as Tatsumaki. There is also another rare, but I'm not quite sure who it. I also don't want to ruin the surprise for you!!
I really hope to either get Lord Boros in either form because I love his character design. Look at that hair! Or Genos as he is my favourite character from the series! I wish they had more variety of characters rather than six different Saitama. There are soo many amazing characters that they've missed out on.
And I got…
Saitama.
Meh, I honestly wasn't fussed with any of the Saitama designs. I'm grateful that I managed to get a Saitama with prominent eyebrows. I love the amount of detail that has gone into this little backpack hanger, I mean at the hanger itself, it's designed as two fists!! I love it and I do love his little cape in motion too!
Will I buy any more?
Nope, I don't want to start a collection of these things, and also I am looking to purchase other blind bags and boxes for you!!
You can buy the Saitama backpack hanger blind bag here.