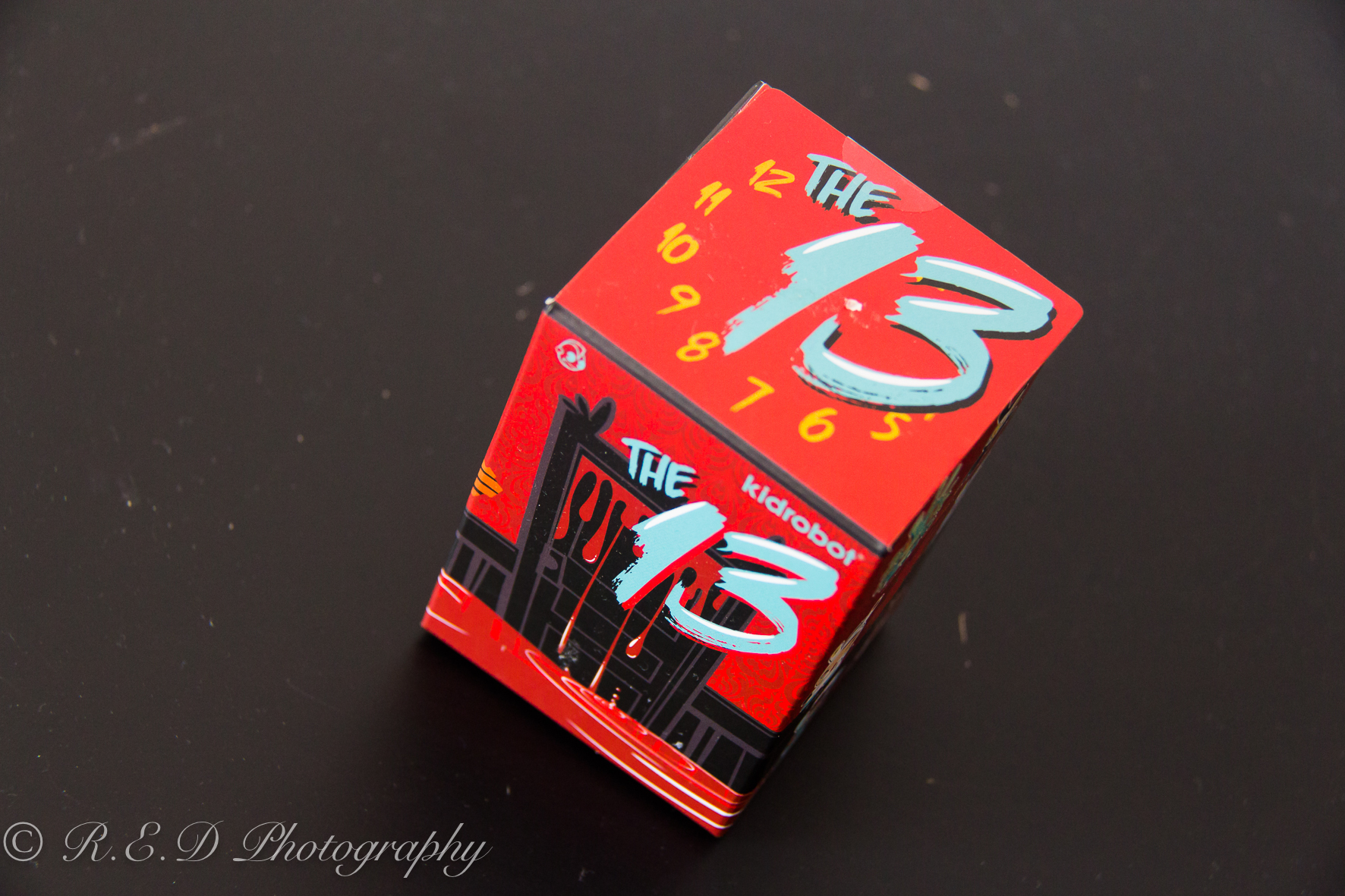 It's October which means it's Halloween month. Here on Rogues Portal, we'll be celebrating to the spooky holiday season throughout! Expect a lot of creepy figurines coming your way! For my first Geeky Diaries of the season, I shall be opening a Kidrobot 'The 13' Dunny figurine blind box which was created by artist Brandt Peters. This is the older version of the Dunny series which is now unfortunately sold out. However, Kidrobot and Mr. Peters have recently brought out a glow-in-the-dark version of the figurines. I will leave a link at the end of the article.
'The 13'
The official description on the Kidrobot website says,
"Legend has it that a shady eccentric by the name of Lord Strange opened up the 13th dimension one blood moon, and in so doing filled his 13-floor mansion, Infernal Manor, with beasts, creatures, and monstrosities of every type. Lord Strange was never seen again… his lair abandoned and sealed from the public since that horrific evening. None brave enough to venture into Infernal Manor has ever returned to tell their tale."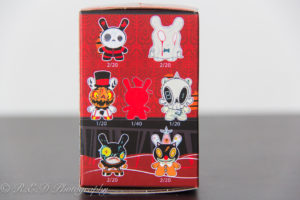 There are 14 to collect together with two unknowns. The other figurines you can collect are:
The Mad Butcher – 2/20
The Grisly Phantom – 2/20
Hay-man – 2/20
Fish! – 2/20
Mr. Gloom – 2/20
Diablo – 3/40
Jack O'Lantern – 1/20
The Ancient One – 1/20
Jinx – 2/20
Nurse Cackle – 3/40
Nurse Casket – 3/80
Dr. Noxious – 3/40
If I had to choose I would love to get either Nurse Cackle of Nurse Casket as I love their designs, especially Nurse casket where she looks like a walking zombie, such a cool design! However, those figurines are a rarity with their '3/40' and '3/80' chance. The odds are definitely not in my favour.
And I got…
Jinx!
As per usual, Kidrobot always delivers good quality figurines and this one is no different. There is a lot going on with this little figurine and it is too much for my visual senses. Peter Brandt is known for combining slapstick with surreal imagery and this little figurine is the perfect example of that. I'm not really a big fan of the mixture if pastel colours with the darker primary colours. I guess that's what gives it it's nightmarish look! There are one or two markings on him but nothing that can't be fixed.
Will I get More?
There are other Kidrobot figurines that I would much prefer opening than one of these but I will keep my eye out to see what Kidrobot x Brandt Peters bring out next.
You can buy the GID version of this series here.