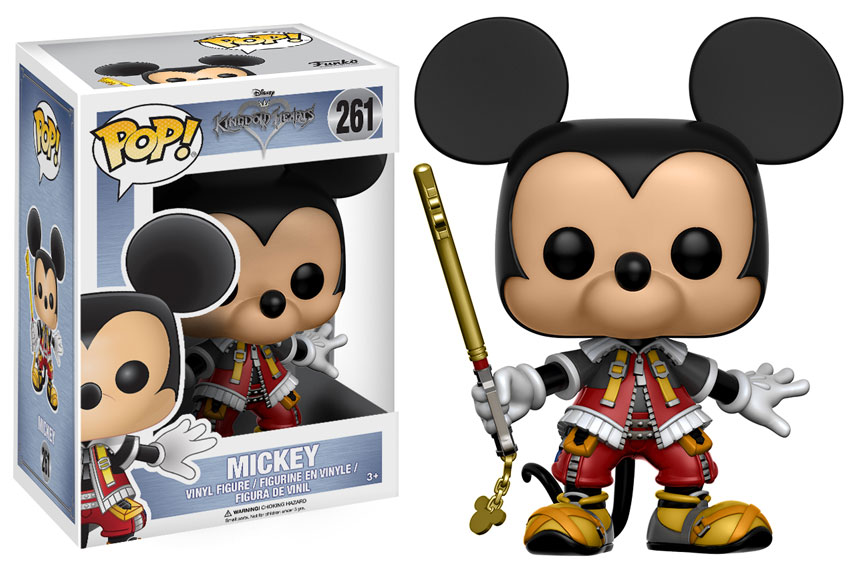 Another week, another load of Funko Pops for us all to fall in love with! The Funko clan has been extremely busy bringing out new Funko's for all of us to collect! With the New York Toy Fair happening today (the 17th of February), it's safe to say that there will be more surprises and news to come! Until then though, here are a few new Funko lines that have been released recently.
Guardians of the Galaxy Vol 2
Funko have added one more pop to their Guardians of the Galaxy line. Ego (played by Kurt Russell) is the Star-Lord's biological Dad, which makes me think they'll be expanding the Galaxy family (maybe) for the third volume!
Kingdom Hearts
The very popular video game Kingdom Hearts is receiving the Funko Pop treatment. There are 8 to collect all together with some exclusives thrown into the mix! You can choose between King Mickey, Goofy: The Knight, Donald Duck: The Mage, Pete: A Villain, and Chip and Dale who are managers of the Gummi Ship. Exclusives include black-and-white Pete (Walmart exclusive), Kingdom Goofy (Gamestop Exclusive) and Kingdom Donald (Hot Topic Exclusive).
Beauty and the Beast (2017)

The good people of Disney finally released the final trailer for the live-action Beauty and the Beast film and it looks amazing! Emma Watson slays as the ahead of her time Belle who is an inventor and a teacher! A must-have for the avid Dinsey Funko Pop collector, the line boasts 10 Pops to collect all together including a load of exclusives!!You have Belle in both iconic yellow dress and celebration dress, Beast, Lumiere, Mrs Potts & Chip, and Cogsworth. Exclusives include Belle with Candlestick (Barnes & Nobles exclusive), Village Belle (Walmart exclusive), Castle Grounds Belle (FYE exclusive) and flocked Beast (Hot Topic exclusive).