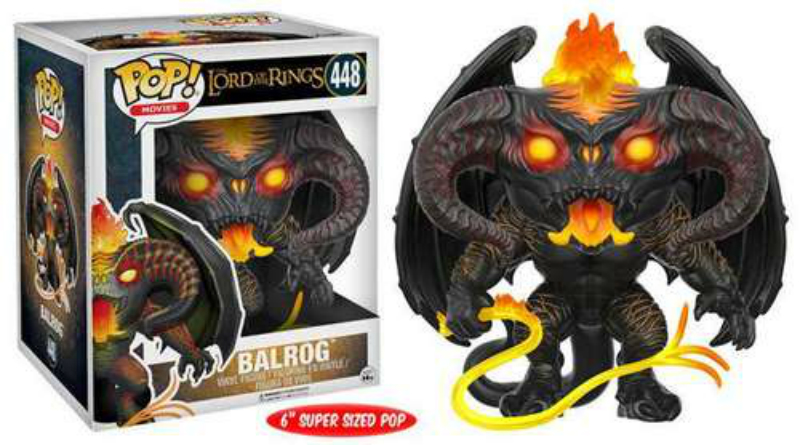 It's Friday yet again and for this week's Funko Friday I have a ton of new Funko products to show you! With many new films coming out the good team of Funko have been busy busy busy designing and creating new Funko's for all us Funko fanatics out there!! So what do they have for us this time?
Attack on Titan

What better way of celebrating the second season of Attack on Titan than a second wave of Attack on Titan Funko Pops!! There are four Funko Pops to collect and the characters are Levi, Annie Leonhart, Female Titan (6″) and Armoured Titan (6″).
Lord of the Rings

Lord of the Rings have finally been turned into cute little Funko forms! Collect characters such as Frodo, a Frodo Chase Variant, Gandalf, Samwise, Nazgul, Saruman and Balrog!! A must for any die-hard Lord of the Rings fan!
Borderlands

The popular game Borderlands is now receiving the Funko treatment. The Funko series was announced during the New York Toy Fair!! There are four characters to collect which include Emperor Claptrap, explosives expert Tiny Tina, Lilith the siren and the Assassin Zero!
Elder Scrolls

Funko have really gone all out with their Pop! Games this year! Not only do we have Borderlands but also Elder Scrolls!! Now receiving the Pop! vinyl treatment, Naryu, Warden and Vivec from the new Chapter of The Elder Scrolls Online, Morrowind!
Pop! Rocks

There are three new musicians joining the Pop! Rocks family! Joining Amy Winehouse we have pop's bad boy (or idiot depending on which term you prefer) Justin Bieber, guitar legend Jimi Hendrix and punk king Joey Ramone.
Valerian

Set in the 28th century, Valerian and Laureline embark on a space adventure! Working together in an effort to save the universe from a dark force, they are now receiving the Pop! vinyl treatment! There are 8 Funko pops to collect and they include Valerian, Laureline, Igon Siruss, Da, Doghan Daguis (he comes in two other Funko forms) and Comm, Aruin Filitt.
Alien Covenant

You've seen the trailer now here is the merch! From the upcoming film Alien: Covenant, David, Daniels, and the Xenomorph are now receiving the Pop! vinyl treatment!