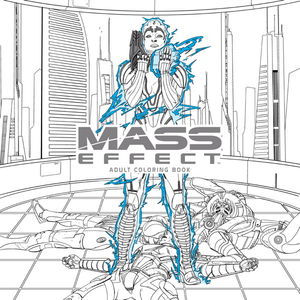 I'm Commander Shepard, and this is my favorite coloring book on the citadel!
Celebrate the excitement and beauty of the Mass Effect universe with Dark Horse's Mass Effect Adult Coloring Book, including art inspired by the upcoming Mass Effect: Andromeda and featuring forty-five black-and-white images that you can color however you choose. This is a must-have for all fans of science-fiction adventure!
Printed one-sided on high-quality stock with a lay-flat binding, the Mass Effect Adult Coloring Book will be available on March 21st, 2017.