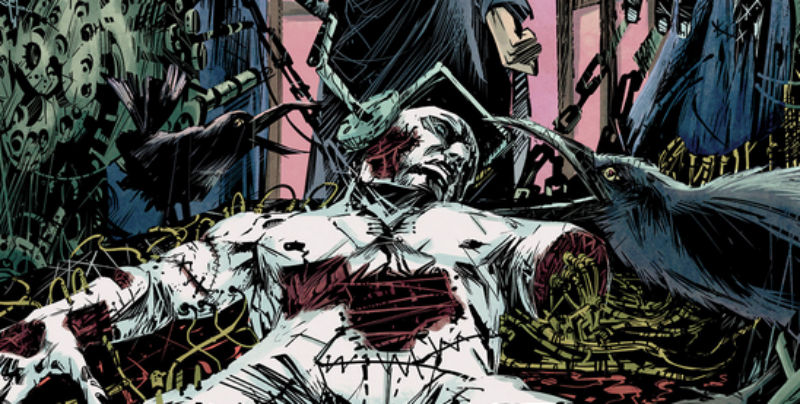 Oni Press is excited to announce MADE MEN, a new action dark-comedy mini-series written by New York Times best-selling author Paul Tobin (Bandette, I Was the Cat) and illustrated by Arjuna Susini (Mistry P.I., Shikari Force: Hunters) with colors by Gonzalo Duarte (Big Trouble in Little China, Brik).
After an ambush leaves Detroit Special Ops Officer Jutte Shelley left for dead (and the rest of her squad DEFINITELY dead), she decides to go into the family business. You see, Jutte's actually a Frankenstein, and thanks to her ancestors' various experiments, she has the ability and the know-how to bring people back from the dead. So that's exactly what she does with her squad: brings them back to life (using some non-human parts in the process) so they can get revenge on those who had the audacity to try and kill them.
Made Men #1 arrives in comic book shops and on ComiXology on Wednesday, September 6, 2017!