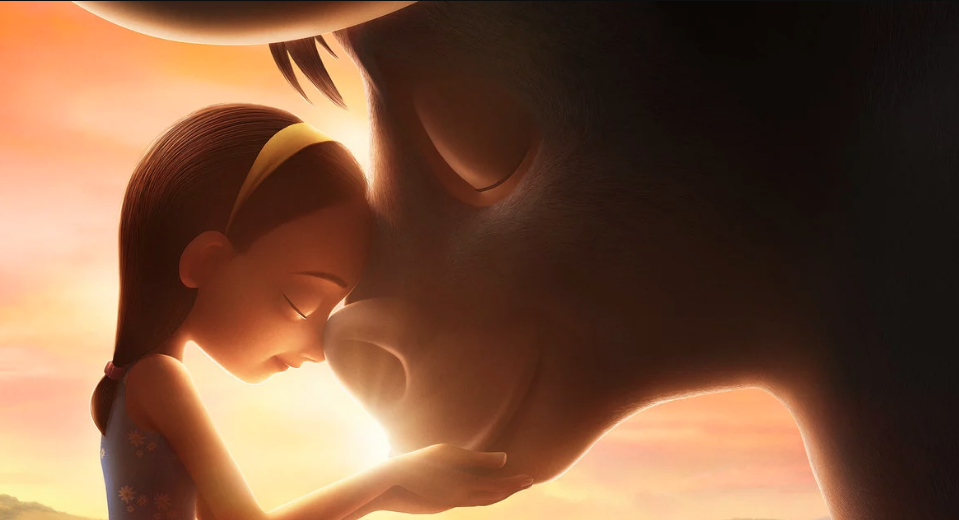 Ferdinand
Directed by: Carlos Saldanha
Screenplay by: Robert L. Baird, Tim Federle, Brad Copeland
Starring: John Cena, Kate McKinnon, Bobby Cannavale
A review by Brooke Ali
Like the movie Shrek, Ferdinand is based on a very short, simple children's book that has been filled out into a feature-length film. The Story of Ferdinand was written by Munro Leaf in 1936 with illustrations by Robert Lawson. Ferdinand is its second adaptation for the screen; the first, Ferdinand the Bull in 1938, won Disney an Oscar for Best Animated Short, as well as a place in my regular rotation of cartoons on VHS. This new version significantly expands the story, adding new characters and padding out the storyline, but the main theme of staying true to yourself hasn't changed.
Ferdinand is born on a ranch that breeds bulls for the matador ring, but he's bullied for his gentle nature and preference of flowers over fights. When he escapes the ranch, he finds a peaceful life on a flower farm with a young girl, Nina, and her father. He grows up to be an impressively huge bull, without losing any of his gentle demeanour or botanical appreciation. But when a bee sting leads to him accidentally running rampage through a local town, he gets captured and returned to the ranch, where he must escape or be sent to the matador ring.
John Cena does an excellent job as the gentle giant, Ferdinand, and Kate McKinnon gets to bring the crazy to the character of Lupe, the comfort goat. But I feel they missed an opportunity for better representation in their casting. For a movie set in Spain, very few of the actors are Spanish; the main cast is almost entirely American, with Spanish or Latinx actors being used for small parts or "various voices" roles. I understand that filmmakers feel they need to attach big names to attract interest, but how can actors, of any background, become big names if Hollywood doesn't give them the opportunity to get to the top? Compare this to Coco, which has almost its entire cast made up of actors with Latin backgrounds.
The humour definitely worked with some great comedic performances by the cast. There was even a dance off sequence that inspired one little girl in my row to stand up and get her groove on. However, it's worth noting that the few non-American actors that were cast were used for some easy "listen to that funny accent" humour, which was time that could have been spent on better jokes. The overall message of being who you are, no matter what situations or expectations are thrown at you, remains central to the story, even driving the main conflict between Fernando and the antagonist, Valiente (Bobby Cannavale). It helps to keep grounded what could have easily turned into a zany escape movie.
Verdict
Watch it! The film is genuinely enjoyable. It was well-paced, never dragging or feeling unnecessarily padded to boost the running time. It was heartwarming without being saccharin and I laughed out loud several times. It's also important to see that strength lies not in fighting, but in caring and standing up for what's right.