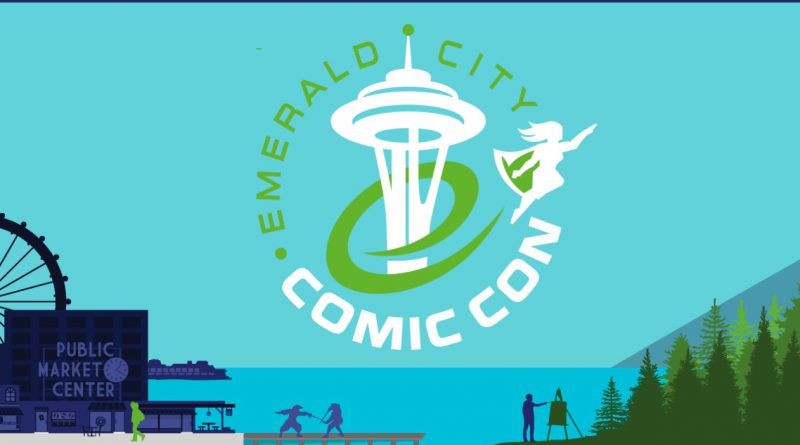 The start of the convention season is around the corner! Emerald City Comic Con, hosted in Seattle, is one of the first big conventions of the year. There are a bunch of reasons to check out this con like the awesome guests (David Tennant and Shannon Pusher will be attending), interesting panels (i.e When Women Rule The World: The Female Perspective In Fantasy & Science Fiction) and an artist alley full of talented creators. We are highlighting a few of folks tabling in artist alley that you should stop by and check out. If you know some that we missed, please let us know in the comments!
---
Amy King is a freelance comic artist and illustrated based in the United States. She is the creator of the webcomic Harlowe Vanished. If you haven't had the chance to check out her webcomic yet, here is a little synopsis: "The inhabitants of Altus live in constant fear, being slowly driven away from the sea. Meanwhile, a sixteen year old girl named Harlowe is studying hard to try and get a leg up on her future. She struggles with trying to balance work and play with circumstances sometimes beyond her control. Often, she is sad and stressed. Or sometimes just empty. She isn't sure which is worse. This is a story about where these two worlds intersect."
She will have some awesome prints available to by at ECCC but make sure to check out the cute acrylic charms as well!
Based in Yokohama, Japan, Asami is a full time freelance illustrator. Their work has a retro flare and has a bit of a nostalgic feeling. You may have seen their work from the Josie and The Pussy Cats #5 variant cover. You definitely don't want to miss out on their Uhura postcard print.
You may have seen Genevieve's work at comic conventions before like New York City Comic Con, Toronto Fan Expo and Thought Bubble (just to name a few). She is a Montreal, Quebec based illustrator and tattoo artist. She draws some amazing body positive pin ups. Stop by her table and make sure to grab some stickers, enamel pins or original artworks.
Based in Florida, Naomi Franquiz is a freelance illustrator and comic artist. Some titles that she has worked on include Misfit City from BOOM! Box, Bitch Planet: Triple Feature from Image Comics, The Guild: Library Edition from Dark Horse, and the Power & Magic Anthology. She has a limited amount of commissions available at ECCC, make sure to get in touch with her at naomimfranquiz@gmail.com for more information!
If you are a fan of original comics, zines and screen prints, make sure to check out Ray Nadine's table at ECCC. Ray is a St. Louis based illustrator who has been working on the webcomic Dollhouse since 2013. If you haven't had a chance to read it yet, heres a little bit about it: "Dollhouse takes place in St. Louis and revolves around a girl, a band and the terrible decisions they make. It's definitely a drama, with a little bit of sex, drugs, and rock n roll mixed in there too (when I say graphic novel, I mean graphic novel)." You can grab volume one at Dollhouse through their site and maybe even at ECCC!