Enthusiast Gaming Live Expo, EGLX, is Canada's largest video game expo and has something for fans and developers alike. Happening in downtown Toronto from October 26 – 28, this year the main stage will feature speed runs, a few Fortnite events, and various other attractions. Canada Cup will be a huge draw. Partnering up with some of the fighting game circuits, it will all be decided at EGLX. Here's a small peak at what's in store!
Canada Cup
Canada Cup, organized by Canada Cup Gaming, is the country's largest annual Fighting game event. This year, Canada Cup teamed up with EGLX to bring the excitement to the Metro Toronto Convention Centre. Canada Cup is also partnering with major competitive fighting game circuits such as the Capcom Pro Tour, Capcom 30th Anniversary Tournament series, Tekken World Tour, Dragon Ball FighterZ World Tour, and the Super Street Fighter 2 Turbo Tournament of Legends. There are 23 different tournaments taking place with $50,000 in prizes.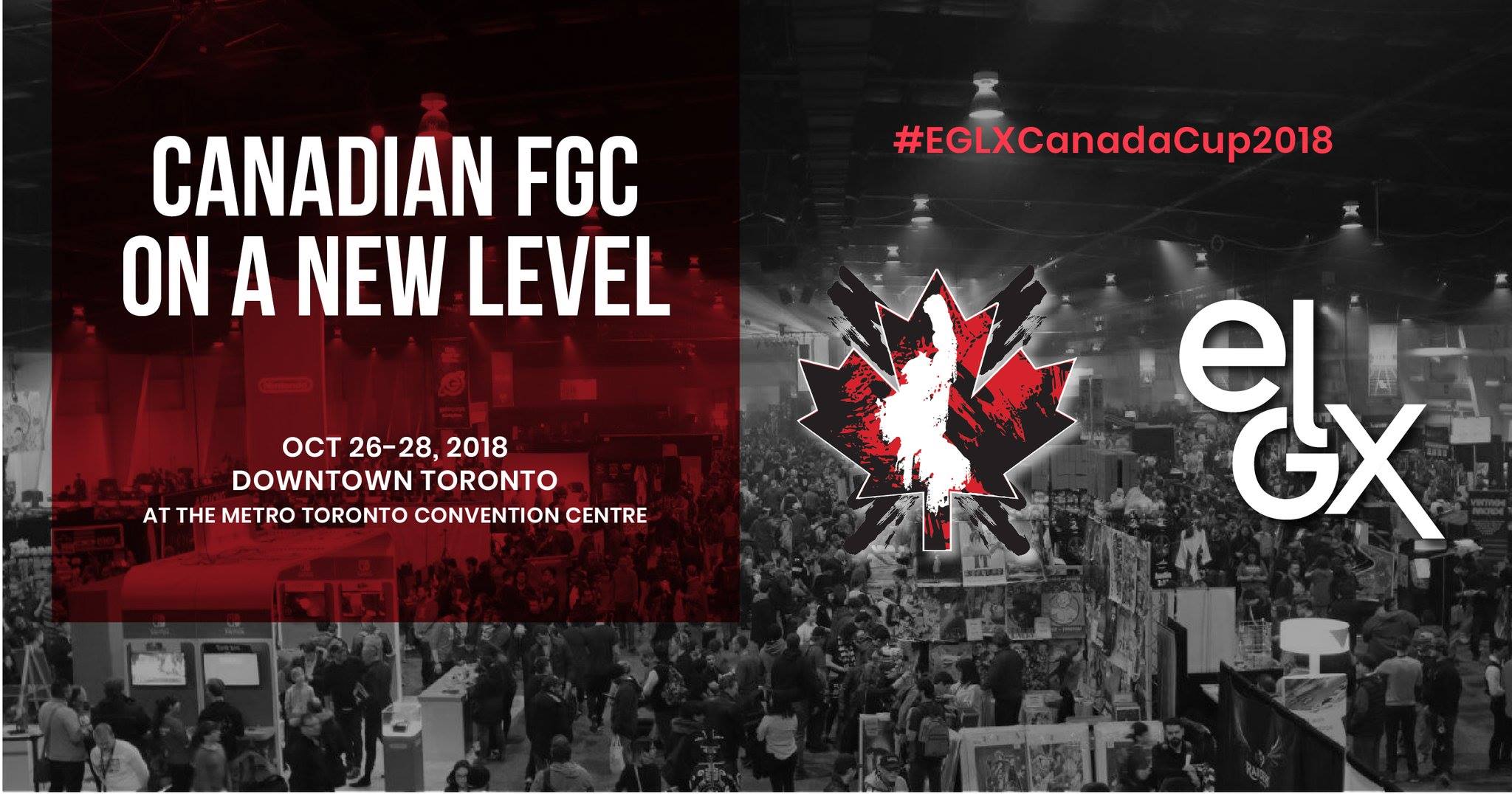 Developer Conference
The developer conference is divided into three tracks:
Founder Track – Ideal for those looking to start or run a studio
Creative Track – Aimed at artists, designers, and storytellers
Technical Track – Perfect for programmers, tool developers, and engine devs
Some other event highlights from the conference include:
Mentor Lounge – One on one mentoring with industry experts in all areas of game development
Connect Cafe – Meet hiring managers from studios all over Canada and beyond to talk open positions and upcoming projects
World Electronic Sports Games (WESG)
The World Electronic Sports Games is the world's only Olympic-style esports tournament with a format that limits teams to having members only from a single country. WESG lasts for seven months with over 65,000 platers from 190 countries. The online qualifiers are running from September to November with the Canadian Grand Finals live on stage at EGLX. All teams will be competing for their country at the WESG Grand Finals in China in March 2019. Competing for the largest prize pool to date with $.5.5 million, players will be competing in six games: DOTA2, Starcraft II, CounterStrike: Global Offensive, Hearthstone, VainGlory and Pro Evolution Soccer (PES).
Some other events happening at EGLX include a Nerf Gun Battle hosted by Battle Sports Inc, several free play areas for everyone to enjoy, Retro Games & Arcades with over 50 games, along with the Cosplay Lounge featuring trick or treat, Giant Jenga and Cosplay Bingo!