EGLX, Toronto's gaming convention for fans, is a great place to check out the latest in indie gaming! Small dev studios come from, literally, right around the corner and all over the world to showcase their latest creations. Checking out the latest upcoming indie games is one of my favorite things to do at EGLX. Individual developers and smaller studios can make great games that take risks and test boundaries in ways that AAA studios just can't. Here are some of the games that caught our eye this year.
Clan O'Conal and the Crown of the Stag by HitGrab Inc.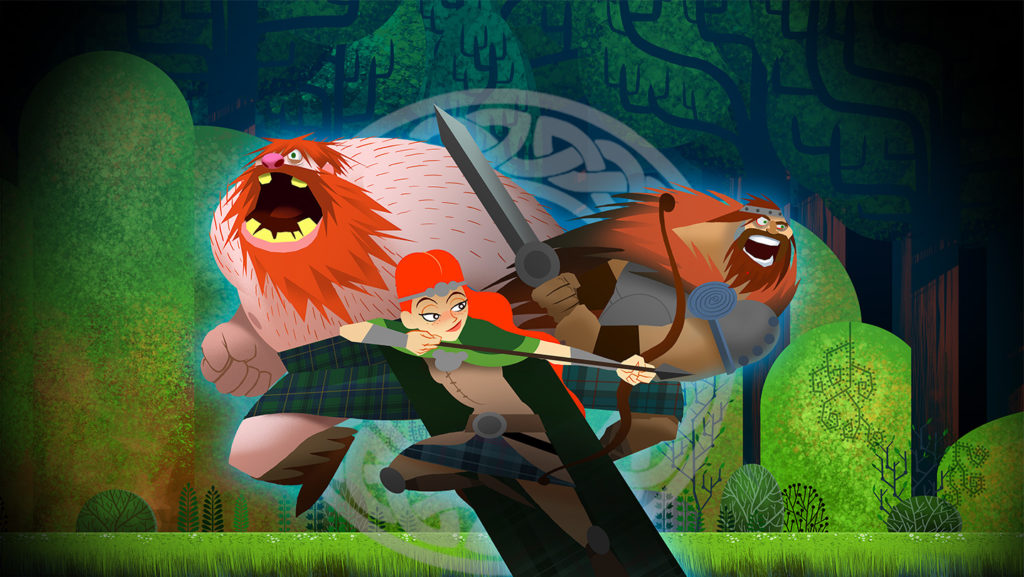 Toronto-based HitGrab has 11 years of successful game development and 20+ titles under their belt, including the hugely successful Mousehunt. Clan O'Conall is a 2D action-adventure platformer with a story based on Celtic legends. To traverse the levels and attack enemies, you choose between three characters with unique abilities. The animation is bright and beautifully stylistic, really evoking a feeling of ancient Scotland. Of all the mythologies mined for video game inspiration, Celtic lore has been largely ignored, and so I'm really looking forward to seeing what they do with the story. If you're interested, you can follow the game's newsletter.
The Big Con by Mighty Yell Studios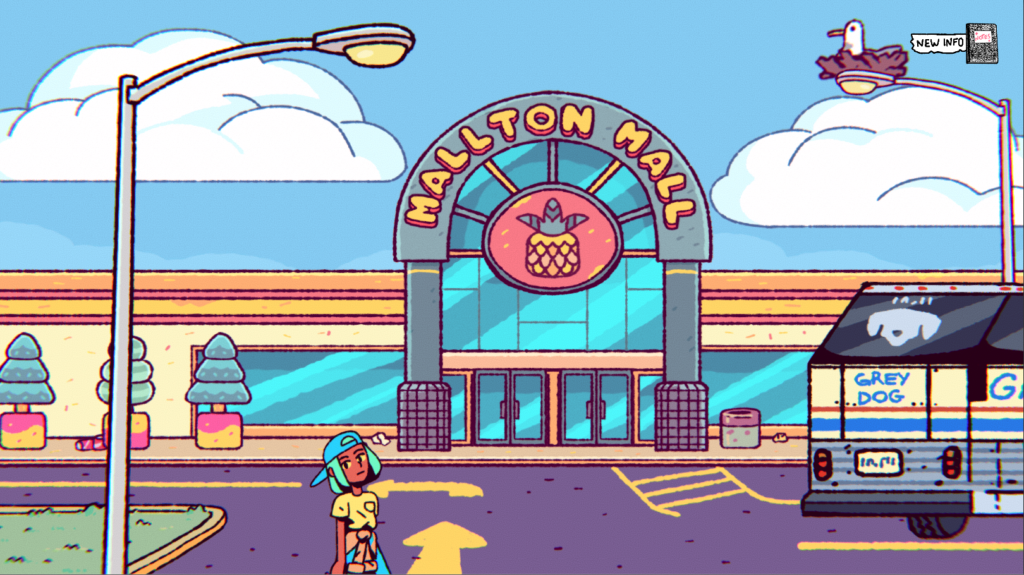 If you came of age in a time of excessive neon, "collectible" plushies, and video stores, you'll probably find The Big Con nostalgiarific! You play as Ali, a high school student on the path of revenge against the loan sharks threatening her mother's video store (this actually sounds like it could be a wacky '90s movie). With art design reminiscent of the Saved By the Bell intro and gameplay that includes sneaking, disguises, and pickpocketing, this game looks like it will be tons of fun. Plus, they had a really cool set up at their booth.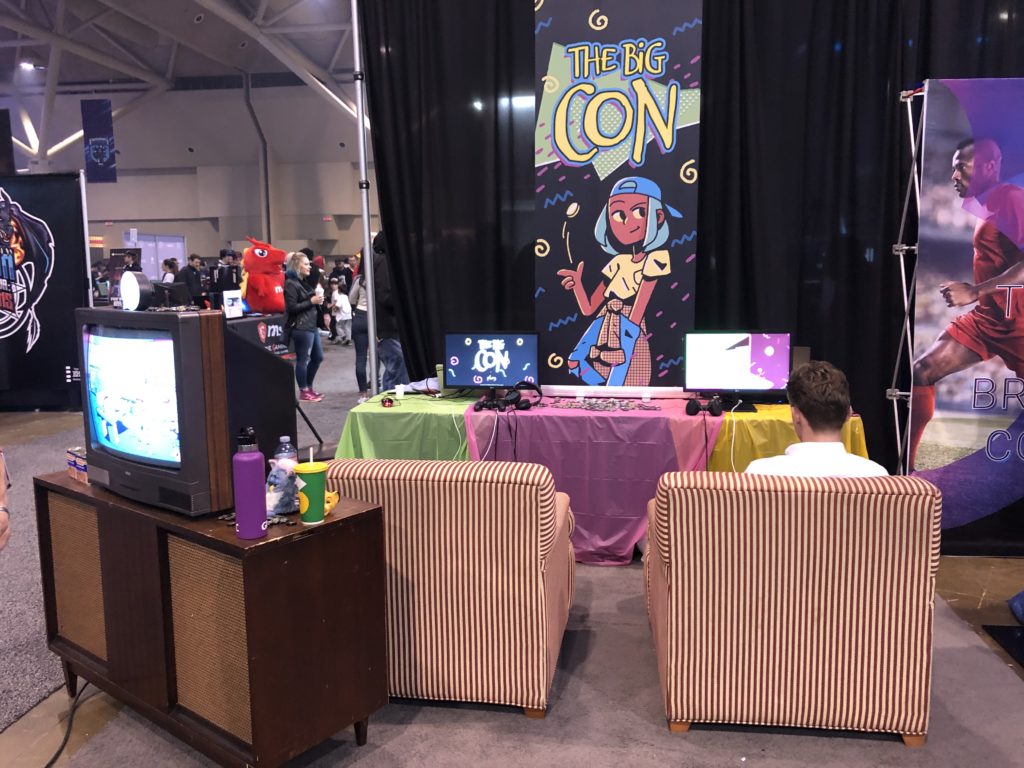 A Fold Apart by Lightning Rod
A unique puzzle game that grabbed my attention was A Fold Apart, where you play as a couple trying to make a long distance relationship work. You fold and unfold the paper environment to allow the characters to bridge the distance of time and space between them. The game looks sweet as hell, and the 3D handmade-looking design evokes a bittersweet love story. It's also very inclusive, you can play as any kind of couple that you connect with to make the story that much more immersive. Their flyers even folded into an origami heart; very clever marketing.
The Crimson Diamond by Julia Minamata
If you're old enough to remember text parser adventure games, or want to experience this piece of video game history, you can check out this vintage-inspired mystery game. Created by a one-woman development team, Canadian developer Julia Minamata, Crimson Diamond is set in the fictional northern-Ontario ghost town of Crimson where a fisherman has found a huge diamond. As amateur geologist Nancy Maple, you talk to the other occupants of Crimson Lodge, explore the environment, and piece together the mystery. If you've never played a text parser, it's a very unique experience (there's a demo available on Steam).