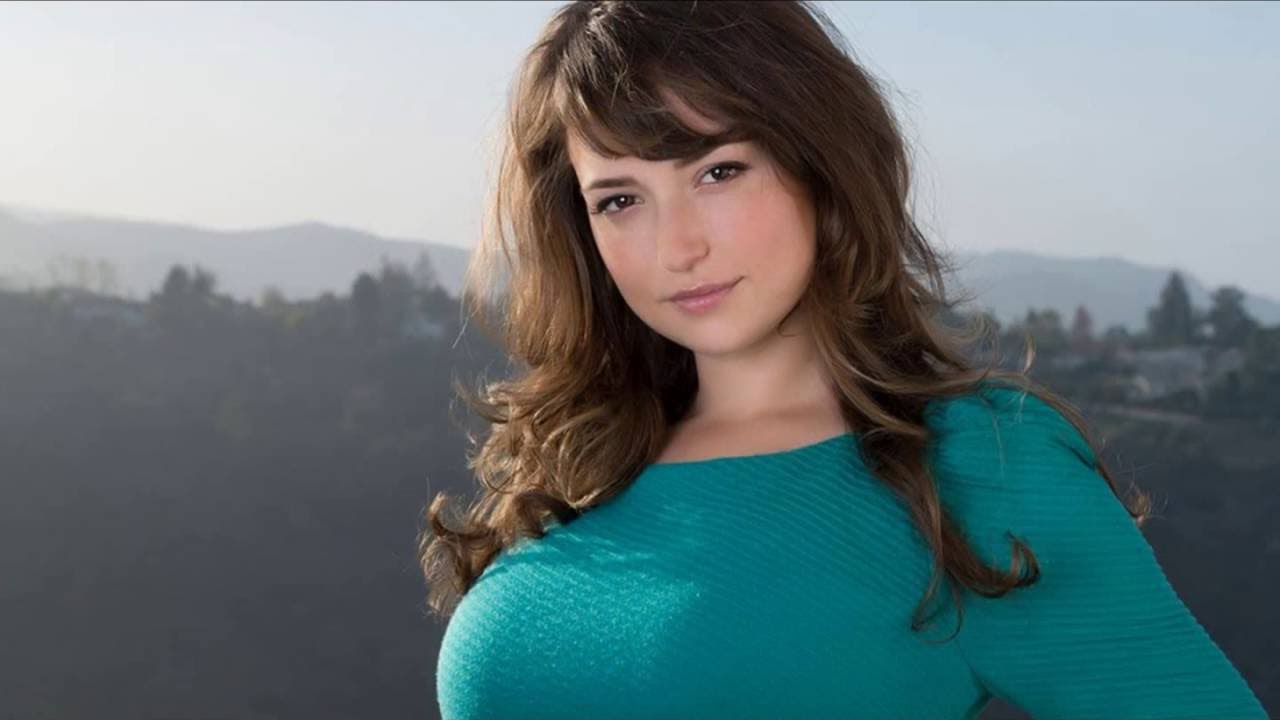 Yesterday, we found out some really exciting news about the upcoming New Warriors TV series. And more specifically, the exciting portion of that news involved the casting announcement for the part of one Doreen Green who is probably better known to the world as Squirrel Girl.
Squirrel Girl is hands down one of my favourite characters of all-time and has endeared herself to me and countless others as a comic that you will the MOST fun reading. For real… it's SO gosh darn good.
The New Warriors series will be a (according to THR) 10-episode series about six young people learning to cope with their abilities in a world where bad guys can be as terrifying as bad dates.
A few of the ensemble have already been cast such as Jeremy Tardy as Night Thrasher, Calum Worthy as Speedball, Matthew Moy as Microbe and Kate Comer as Debrii. And joining them is Derek Theler as Mister Immortal and Milana Vayntrub as Squirrel Girl.
YAAAAAY! Wait… what? Who's that?
That was my reaction to the casting once I saw her name. I had never heard of Vayntrub before this announcement (we don't have AT&T up in Canadaland but I know she is one of their ad spokespeople). However, upon looking up photos of Vayntrub on Google (god, isn't the internet both fabulous and creepy??), I was completely on board. Vayntrub looks SO on point to portray Squirrel Girl.
To me, Squirrel Girl is a special superhero not just because of her powers and her charms but also very much because of her looks. She embraces her curves, her buckteeth, her everything, and has helped me feel better about my curves, subsequently. Even though she's a fictional character, that connection has made me feel better about myself and I'm sure there's similar stories out there for other people too.
When Gal Gadot was first cast as Wonder Woman, I was definitely on the "SHE DOESN'T LOOK LIKE AN AMAZON" train because to me, I really wanted to see someone with a more athletic build in the role. As a woman who stands tall at 5'10" and who played sports for most of her life, I wanted to see someone who looked like me so I didn't have to feel self-conscious about my body. I wanted the world to see that it was okay to be athletic and that people would still find that attractive.
That being said, I very much relate to the fact that when Vayntrub was cast, people were upset.
I should clarify when I say this: I think the large majority was pretty into Vayntrub being cast but there were a few people who felt that she wasn't a choice. Casting isn't a perfect system and people will always be upset, but their criticism involved wanting to see a character that is portrayed within comics as an above and beyond average young woman who happens to look pretty average (forgive me for dwindling down Doreen to "average looking" and know that I say this with a lot of affection).
As I mentioned, I had looked up Vayntrub after the announcement and was stoked about her casting. Not only did she look the part to me, but she seemed to have curves and I was confused by people wanting her to be even curvier. Again, I totally understand wanting Hollywood to try to step outside the box a bit for a character that is outside the box. I mean, who the heck knows about Squirrel Girl outside of comic book fans? It did feel like a real opportunity to cast someone "average" but Vayntrub is a great choice (not to mention a real-life superhero that helps refugees and was a refugee herself).
She isn't curvy like Christina Hendricks or Hayley Atwell but she's not stick figure actresses that other teen shows are known for constantly using to portray their characters. And going back to Gal Gadot as Wonder Woman here, but didn't we learn our lesson about condemning actors before we see them in the part? Gadot was full of wonder (forgive me) and charm in the film and absolutely knocked the whole thing out of the park with Patty Jenkins at the helm. Maybe it would be different if Jenkins hadn't had the passion and fervour for the project, but do we have any reason to believe that the characters in New Warriors will be treated with anything less?
At the end of the day, regardless of the casting choices made, I am happy. I am happy despite the fact that most of the world is an actual dumpster fire. I am happy because I live in a world where I get a live-action Squirrel Girl movie and I get to see one of my fictional heroes come to life.