In a huge deal worth $52.4 billion dollars, Disney will be the owner of a lot of pieces of 20th Century Fox. This deal not only includes 20th Century Fox the movie studios, but also their regional sports networks, FX and National Geographic, in addition to stakes in Hulu. Disney is not acquiring the Fox News Channel, Fox Business Network and their national sports division. This deal is going to change the layout of media as we know it, and it will shape the trust laws of the United States in the decades to come. As with any deal this monumental, there is a lot to take in.
The Good:
The end of super hero fatigue. With the properties 20th Century Fox owns in the hands of Disney, a ton of movie franchises shift back to Marvel, most notably the X-Men and Fantastic Four. While I doubt we will see the ramifications of this deal change anything for the next year or so of MCU movies, I fully expect the fourth Avengers film to end with a stinger teasing Galactus and Marvel's first family. This will help put an end to super hero fatigue a lot of movie goes have, because instead of four studios rushing to put out movies about capes and crimes, only three will. Warner Brothers will continue to peruse the DCEU, Sony will continue to make Spider-Man movies both in and out of the MCU, and Marvel will continue their IV drip to the masses. This is a good thing for those tired of Superheroes though. This all comes back to the X-Men. In 2018 alone, Fox is releasing three super heroes movies based on the X-Men franchise: Deadpool 2, The New Mutants and X-Men: Dark Phoenix. While this deal isn't going to stop those movies from releasing, (and why would it all three of them are in post production now anyway) it is a far flung idea that Marvel Studios would move on to putting out more than 4 movies a year. The only reason 2017 had 3 MCU movies released was because Sony produced Spider-Man Homecoming, so in 2017 Marvel Studios proper only put out two films where they had to foot the bill. By removing a key competitor from the distribution level, the number of superhero movies being put into theaters per year is going to sharply fall.
The original-original Star Wars trilogy. The biggest thing Disney did not get in it's acquisition of Lucasfilm was the distribution rights to the original prints of Star Wars. That means for years fans were stuck with High-Definition versions of the special editions of the original Star Wars trilogy, and not the original versions of the film, but in high def. This has lead to the creation of a dedicated fan base that "De-Specializes" the original trilogy, cobbling together a Frankenstein-esque monster of a film from various sources. With this deal, Disney will be able to re-release the original versions of Star Wars in high-def that fans have been asking for for years.
Andy Serkis will win an Oscar for a mo-cap performance. Between his work in Star Wars, the MCU, and the now-owned-by-Disney Planet of the Apes franchise, expect Disney to be throwing tons of money towards Oscar campaigns for Serkis. While everyone praises his performance in Planet of the Apes as Caeser, Fox just doesn't have the pull that Disney has come awards season. This will happen in the next 5 years, and it will be for a performance in a Disney film.
The Bad: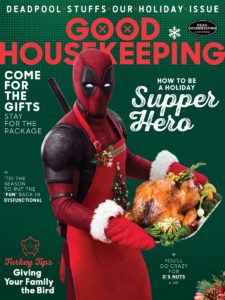 R-Rated Franchises? While it remains to be seen what Disney does with some of the assets it now owns, one thing is for sure, the amount of R-rated franchises is going to drop. Disney loves to maximize profits, especially from the box office side of things, so that means fewer and fewer R-Rated movies will be put out a year. I wouldn't be surprised if Deadpool 3 is PG-13, despite how much pull Ryan Reynolds thinks he has, and the Alien franchise will probably be put to rest for a while. There is also the question if the Alien franchise isn't worth perusing if it isn't R-Rated, as the last movie tied to that franchise that released with a PG-13 rating, Alien VS Predator, was a flop in nearly every sense of the word.
Mega-corp 1 is forming, and it will kill indie films. Mega corporations are a science-fiction staple, and like most science-fiction, it is slowly becoming a reality. This is some scary stuff. "I pledge allegiance to the mouse" kind of scary. It takes the major Hollywood players down to four, with only Sony, Lionsgate, Warner Brothers and Disney in the ring. Who knows what will happen with Fox Searchlight, Fox's indie division, but removing them from the table, even if it is just hypothetically, means there is less money going around for indie projects to be purchased. Expect a resurgence of smaller studios, like Annapurna Pictures, A24 and Neon, but by removing a possible distributor from the table, it means indie films have a smaller pool of potential buyers.
Everything Disney gets for its pending streaming service. Disney's Netflix competitor is being built, and this purchase just added a huge library for them to pull from. Disney now owns the rights to the Simpsons, Sons of Anarchy, Bones, Futurama and way more. While Netflix produced shows like Daredevil and Luke Cage will remain on Netflix, any future projects from any Disney owned franchise, like Star Wars or Marvel, will be exclusive to their new streaming service.
Disney already owns ESPN, so adding portions of Fox Sports makes their dominance in the sports world greater. Local sports channels might be the only way to get to watch your favorite team, and 'lesser' sports like Hockey are already shuffled off to cable channels. The only thing Disney won't be getting a slice of in this is basketball, which plays on local broadcast stations and TNT.
The Ugly:
Tons of people in Hollywood will lose their jobs. This is the one that stings the most. Why would you keep an entire separate movie studio open when you already have pre-established studios churning out hit after hit? Most people in TV will be safe, as Disney now has a major network TV player they have direct access to, but when it comes to keeping around Fox or ABC, ABC, and the thousands of people it employs, will probably get shown the door. Two brands enter, one brand leaves. Low hanging fruit in this situation? Gotham. It is a WB produced show on a Disney owned network. Expect it to get cancelled at Fox at the end of this season, hopefully to find life elsewhere.
Family Guy can now be considered Disney Animation. Gross.