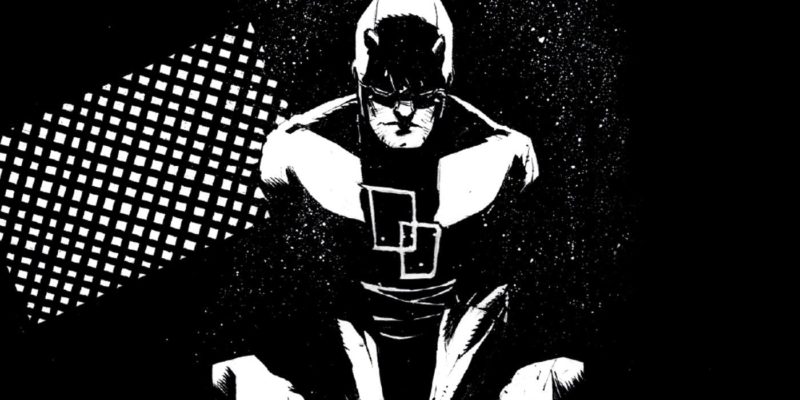 Daredevil #601
Writer: Charles Soule
Artist: Mike Henderson
Colorist: Matt Milla
Cover Artist: Chris Sprouse
Letterer: VC's Clayton Cowles
Publisher: Marvel
Review by Anelise Farris
Daredevil #601 begins a new arc for our favorite lawyer-by-day, vigilante-by-night. Here, is a recap of recent events: Daredevil's hopes of bringing together fellow NYC heroes and going after the infamous Mayor Fisk were dashed. In a smart(ish?) move, Fisk made Matt Murdock his deputy mayor (keep your enemies close and all that). But, there's a bigger threat that neither one of them saw coming: the Hand.
As Daredevil #601 opens, the Hand has invaded the city; undead assassins abound in Central Park; law enforcement is being taken out. And while Fisk is occupied (a gazillion arrows to the chest), Daredevil has to break himself out of captivity so he can take on his role as acting mayor. Being Mayor Murdock certainly has its perks, and, with the city under attack, having the authority to free his fellow NYC heroes (e.g. Luke Cage, Jessica Jones, Moonknight, etc.) is a gift. Oh, and he gets to (however temporarily) fire Wesley (*happy dance*).
Charles Soule does a great job writing Daredevil's character. Matt is confident, relatable, and has the right amount of signature Daredevil humor. Likewise, the art is perfectly suited for this story. Mike Henderson's dark, gritty style and use of pointillism scream Hell's Kitchen. And I especially love the way that the art shifts when we are viewing things from Matt's point of view. Colorist Matt Milla gives sensory-perceived outlines bright colors to indicate how Matt sees the world.
The Hand is in NYC so there's bound to be a ton of action, but the panel arrangements and skilled lettering by VC's Clayton Cowles keep the comic moving along at a swift pace. I found myself immediately swept up in this arc, and, in the words of Matt Murdock, chanting, "Let's save this city!"
Verdict: Buy it.
When a creative team gets your favorite superhero right, it's like Christmas and your birthday at once. Daredevil #601 was exactly this experience for me. There is action, of course, but it's the character-work and bold, minimalist art that really drew me in.