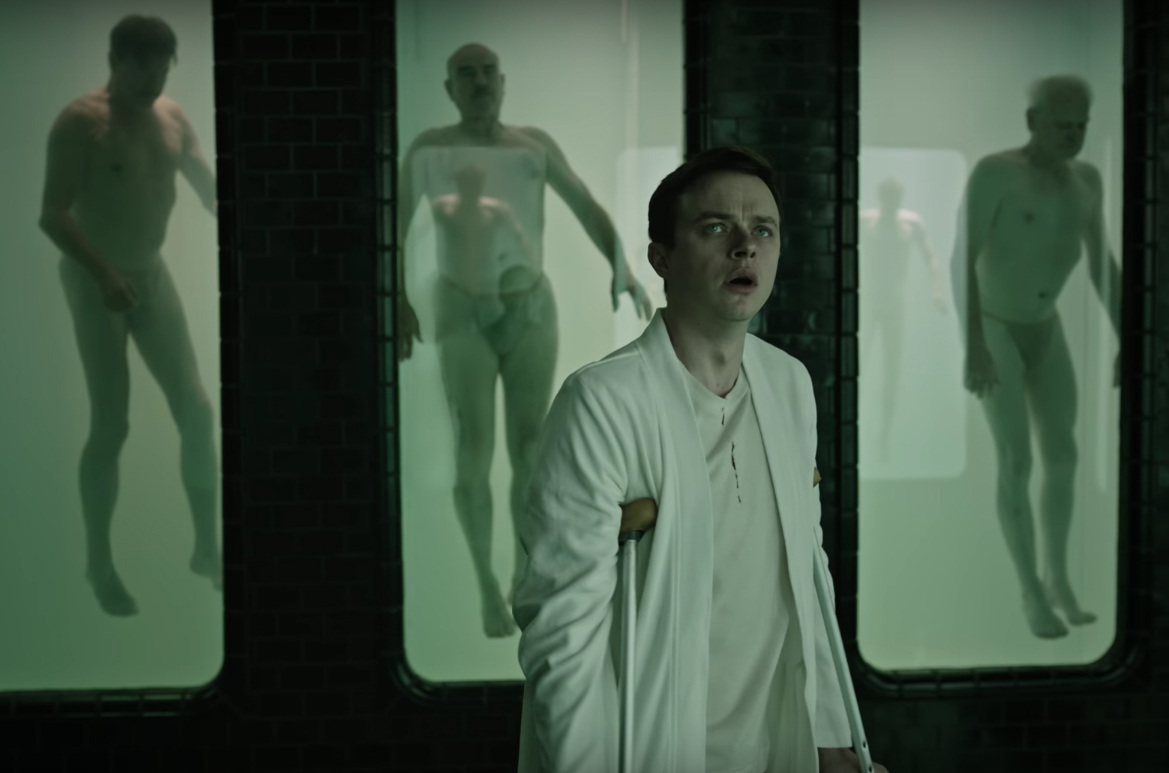 A Cure for Wellness
Director: Gore Verbinski
Starring: Dane DeHaan, Jason Isaacs, Mia Goth
Writer: Justin Haythe
A review by Stephanie Cooke
A Cure for Wellness is the latest film from Gore Verbinski, a director with a pretty interesting resume ranging from Mousehunt to The Ring to The Weather Man to the Pirates of the Caribbean films (the first three), Rango, and The Lone Ranger. Like I said, his resume is interesting. This film reunites Verbinski with Justin Haythe, who wrote the screenplay for The Lone Ranger but in this instance, the script is original with no source material to adhere (or not) to.
Starring in the film is Dane DeHaan, who you may recognize from Chronicle or Spider-Man 2 where he played Harry Osborn. He's been in quite a lot but I feel like his career is really ramping up with his role in this film and with Valerian, coming out later this year.
In A Cure for Wellness, DeHaan plays Lockhart, an ambitious man working for a financial corporation. His ambition gets him up on a trip to Switzerland to retrieve a member of the company's board, a man that they need to sign off on for an important merger. The man, Pembroke, has taken off to the Alps in search of "the cure" at a spa for the wealthy. When Lockhart arrives at the spa, however, he realizes that this simple task of bringing Pembroke back to NYC is not simple, and in fact, something sinister may be going on involving everyone at the spa.
The spa is located at the top of a hill in a manor that has a dark and tragic past. The facility is run by a gentleman named Volmer, as played by Jason Isaacs, and boy howdy, is he ever great in the role. He's creepy, intelligent, conniving, and manipulative as the director; perfectly playing on the psychological aspects of the film that make us wonder what's really going on.
A Cure for Wellness is a psychological thriller that will absolutely give you the creeps. The girl sitting beside me during the film outwardly expressed the feelings that all of us in the theatre were going through and such things included in her dialogue were "Nooo, no no no no no!" and "Oh my god, WHAT!" and "I CAN'T LOOK, OH MY GOD!" and "Ughhhhh, no why!" You know, things along those lines. This isn't a reflection of the film as a whole, but there are definitely some moments within the film that will cause you to cringe.
Speaking of cringing, I'd be amiss to not mention that for some, there's an incredibly disturbing scene to watch (near the end) that involves sexual assault. I'm not placing this notice in here to spoil any of the film for you, but to serve rather as a trigger warning to those who would be upset to see such a thing. Honestly, if I could remove anything at all from the movie, it would be this scene that didn't really serve any purpose other than to be over the top. Showing sexual assault in movies and TV is a real problem within Hollywood as writers think it's an acceptable to use something so traumatic as something for shock value, even when it doesn't serve the story. It really needs to stop. Mo Ryan wrote a fantastic piece on exactly this here. But I digress.
The performances within the film are fantastic. I mentioned Dean DeHaan and Jason Isaacs already but it would be a crime to not mention the work of Mia Goth as Hannah in the film. Goth is brilliant as a confused, brainwashed, and innocent girl that's lived at the facility for "as long as she can remember". I haven't seen Goth before in anything else, but she's definitely an intriguing actress that I could see her getting a lot more work in period pieces and other horror films.
I'd be amiss to not mention two more things quickly.
The first thing being the score for the film by Benjamin Wallfisch. This film marks the first time that Verbinski has not worked with Hans Zimmer for the score since The Mexican, but it works well here and the atmosphere that it builds here is just fantastic.
The second thing I want to quickly mention is the cinematography of A Cure for Wellness because it's nothing short of brilliant. The shots, while creepy as heck, are extremely well laid out and planned, maximizing the effect that the final product has on the audience. The movie was shot at Castle Hohenzollern Hechingen in Germany and maaaaaan, is it ever beautiful. Whoever scouted and found that location for the film really outdid themselves. The shots of the property and, what I assume are superimposed shots of the Alps into the background, make me want to hop on a plane and go for a trip to Europe ASAP.
All in all, A Cure for Wellness is a beautifully creepy film.
The Verdict
Check it out! I was discussing the film immediately after getting out of the theatre, unable to decide whether I enjoyed it or not. What I decided is this: the film does what it set out to do and tells an effective, disturbing tale about what people will do to be "better". While you watch the film, you're captivated by the story and what's transpiring. Your brain is firing off a thousand thoughts per minute, trying to guess what will happen next and what the end game could possibly be.
I was asked if I would recommend the film to someone or if I would watch it again and while I don't know if (for me) it has that rewatchability factor, if someone asked me for a creepy film recommendation, A Cure for Wellness would absolutely come to mind. If you enjoyed the film (or book) Shutter Island than I feel fairly certain that A Cure for Wellness will be up your alley.
A Cure for Wellness hits theatres on February 17, 2017.