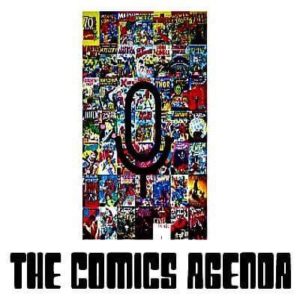 The Comics Agenda Episode 40: Interview With Jim Zub
The Comics Agenda is back with Episode 40.
We get a chance to sit down with Jim Zub and talk about his career in comics. Besides talking about some of his work for Marvel and DC, we delve into his upcoming book Glitterbomb: The Fame Game #1 which comes out September 20th. We talk about cons and if he would ever go on a van tour with Charles Soule.
After the interview Anelise and Greg talk about the recent Hellboy casting change before breaking down Supergirl Annual #1, Crosswind #2, and Finally Secret Empire #10
You can reach The Comics Agenda @TheComicsAgenda on Twitter
The Comics Agenda is:
Anelise Farris (@AneliseFarris)
Greg Brothers (@ComicSportsGeek)