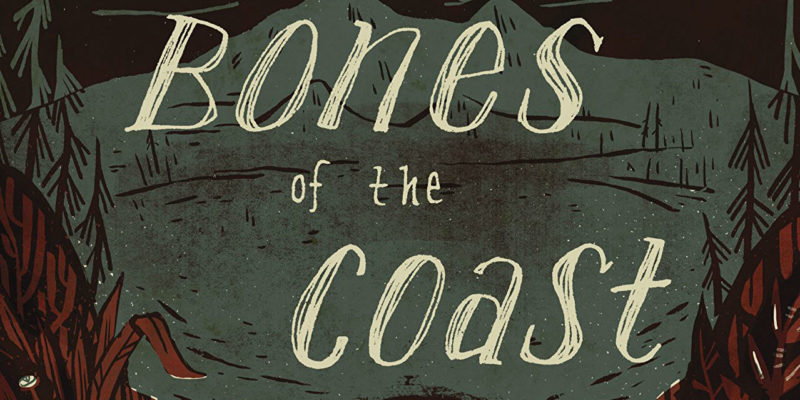 Bones of the Coast: Tales of Terror from the Pacific Northwest
Editors: Shannon Campbell, Jeff Ellis, Kathleen Jaques
Publisher: Cloudscape
A review by Josh Rose
Bones of the Coast is an anthology series that not only shows love to the Pacific Northwest like Toronto Comics shows love to Toronto, but also does it in a way that's terrifying. It's a full-colour, 250+ page book featuring 22 different stories by 35 different indie creators. Sometimes the creepiest and most terrifying stories have little to do with monsters, and here are some of my favourites:
Mandrake is about a magician who is convinced to use hypnosis to help a man forget about a day in his life 18 years ago. Things take a bit of a turn once the session begins.
Low Viz is a brilliant horror story, not only for the creepy things that Kris Sayer draws, but also because it's a silent story. His images are effective at conveying the emotions he wants you to feel.
What makes the story Invasive Species really scary is how it takes its inspiration from real life fungi, and then ramps up the intensity to an 11. The art by Chloe Chan and Angela Melick makes it rather gruesome to boot.
I really enjoyed Don't Go to the Island for how poetic it is. From the faery rings to eyes on the trees, the art is fun and they didn't reveal the monster living on the island until the end. The main character is on a heroic mission to save her siblings, only to end up trapped and left to her fate.
We've all been on city transit at one point or another. Free Ride takes that simple fear of falling asleep and missing our stop and dropped it into a new realm of scary. The main character Brad falls asleep on his way to go on a date with his girlfriend. When he wakes up, he doesn't recognize where he is and there are monsters just outside of the Vancouver Skytrain windows.
The Shining One is just horrific because of how this little girl is persuaded by her new "friend" to do some pretty awful things.
The Verdict: Buy it!
Bones of the Coast is a great horror anthology that pays its respects to British Colombia and the Pacific Northwest. Complete with stories that make your skin crawl and art that perfectly captures the atmosphere, its a beautiful book that is a worthy addition to any collection. Now if you'll excuse me, I need to go read another horror anthology.
The publisher doesn't recommend Bones of the Coast for younger readers. It contains body horror, strong language, and one instance of self-harm.