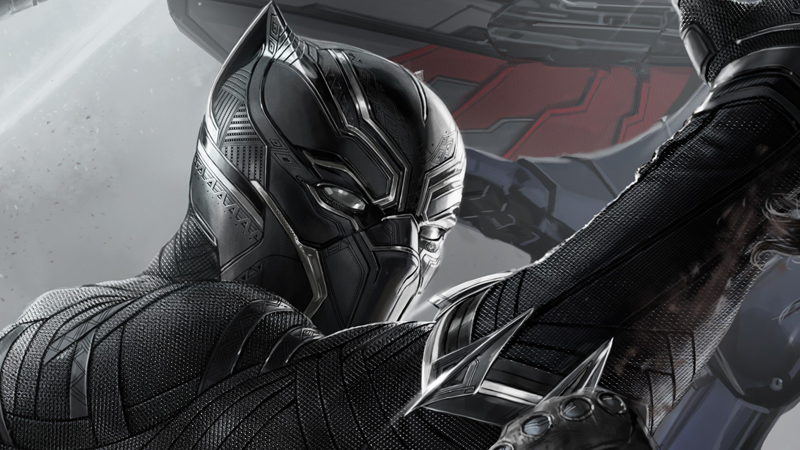 This week Fandango broke records pre-selling tickets to Black Panther in the US. This movie is the next installment of the MCU that features the now King of Wakanda, T'Challa. Set in the never colonized fictional African Kingdom of Wakanda, it is a powerhouse of talent both on screen starring Chadwick Boseman (Get on Up, 42), Michael B. Jordan (Creed, Fruitvale Station) and Oscar winner Lupita Nyong'o (12 Years a Slave), and behind the camera where the award winning Ryan Coogler (Creed, Fruitvale Station) has the dual role of director and co-screen writer.
This week also saw the launching of a number of crowd sourced campaigns to bring Black girls and boys to see screenings of this film, so they can see a great representation of a world full of people like themselves in an epic adventure up on the big screen. What's also been happening is that these crowd sourced campaigns are hitting and surpassing their goals in record time with community support.
The Boys and Girls Club of Harlem created its crowd-funding campaign on January 5th, and as of writing (January 12th) has hit $38,961 dollars of its $10,000 goal. Not only is it still accepting donations, the organizer Frederick Joseph (@FredTJoseph) is challenging other cities to do likewise in the #BlackPantherChallenge, and will pass on some funds from its success.
Sure but that's Harlem, you think. Another campaign was started by Hero Nation-Ypsilanti, a free family-friendly comic convention with a goal of $3000 dollars to host a Black Panther Screening for Black Youth in Ypsilanti Michigan (2017 pop 21, 018). In five days, this organization which focuses on diversity and accessibility and comic book heroes, raised over triple the amount with $10,280 with over 500 donors.
In Toronto, the Black Business and Professional Association is also hosting a crowd funding campaign. The original goal of $6000 was over doubled in the first six hours of the campaign. In a campaign update, the BBPA announced that not only is it expanding attendees to the screening to 300 youth, they are also partnering with Indigenous +Creatives of Colour, a grass roots incubator, "to create workshops, internships, and skills training programs for Black youth who wish to pursue opportunities in the film industry".
So what started as a one time event will not only help youth be entertained, but inspire and help them learn how to create for the community for the future.
If you already have your opening weekend ticket, why not consider donating to a local campaign and share the Black Panther love with the next generation?