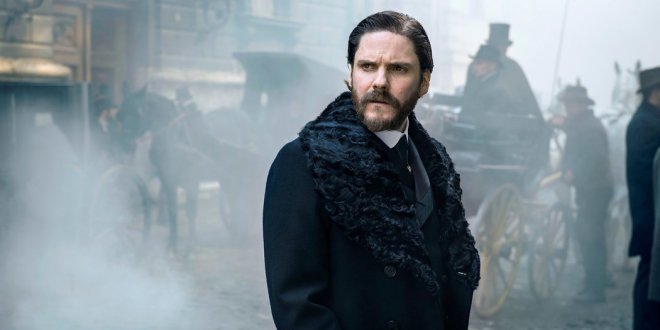 The Alienist – Episode 1: "The Boy on the Bridge"
Starring: Daniel Bruhl, Dakota Fanning, and Luke Evans
Director: Jakob Verbruggen
Writer: Hossein Amini
Based on the book: The Alienist by Caleb Carr
Adapted for Television by Hossein Amini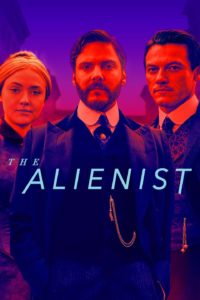 Atmosphere and mood are the name of the game in the debut episode of TNT's The Alienist, a new period crime-drama based on the best selling true crime book. Equal parts Netflix's Mindhunter and Cinemax's The Knick, the debut episode drops us feet first into the grimy sinful streets of 1890's New York as the city is terrorized by a new kind of killer; one that savagely kills in sequence and displays an air for the dramatic.
While you have surely read reviews of the show by now that have decreed that this isn't exactly new territory, and I would agree to a point, the sheer theatricality and period setting of this debut episode really give it a leg up amid a sea of true crime hourlongs dominating the TV landscape. DirectorJakob Verbruggen (Black Mirror episode "Men Against Fire" and House of Cards) makes a meal of the period setting, allowing the audience to drink in the fine-tuned production values and lavish costumes with leering tracking shots and plenty of stagey sequences of actors acting.
And speaking of the acting, series leads Bruhl, Evans, and Fanning also class up the pulpy material at hand with straight-laced, but varied performances as the trio form an unlikely Scooby Gang centered around Bruhl's stony Dr. Lazlo Kreizler. Evans and Bruhl form a connection early on. Despite the debut's script leaning too hard on an off-screen connection between the two characters, they were apparently friends in college.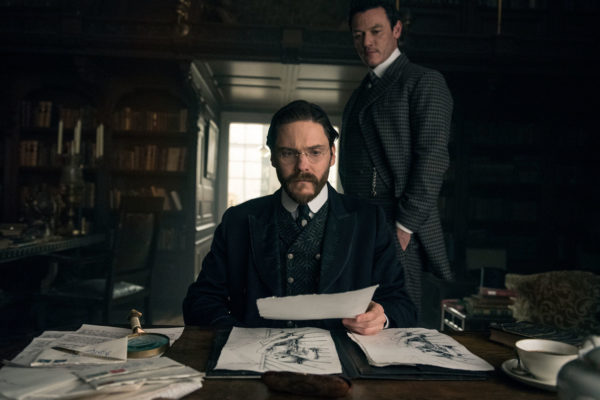 But despite the stuff we don't see, Evans and Bruhl settle into a fun old school Holmes and Watson like dynamic. Bruhl, playing the unconventional thinker and Evans making "sad high society man" look damn good with his chiseled jaw and smoldering gaze. Dakota Fanning comes dangerously close to stealing the whole bloody pilot as Sara Howard, the first woman to work in the New York Police Department. She adds real steel to the cast as she navigates the highly misogynistic world of the "reformed" NYPD with grit and a rapier wit.
Verdict:
Watch it! Despite the overall thinness of the first episode and it's main concept of a "new kind of investigation," "The Boy on the Bridge" is still a pulpy thrill thanks to its stalwart cast and lavish production values. If you are a fan of true crime and have been longing for one to break out of the rubric of procedurals and well-known modern murders, then The Alienist is the show for you. Until next week, Murderinos. Be seeing you.