Absentia Episode #1 (Showcase)
Director: Oded Ruskin
Writer: Gaia Violo
Starring: Stana Katic, Patrick Heusinger Cara Theobold, Neil Jackson, Angel Bonanni, Richard Brake, Ralph Ineson, Paul Freeman, Bruno Bichir, and Patrick McAuley
Review by Anelise Farris
Absentia is a brand-new crime drama premiering January 21, 2018, at 9 p.m. ET/PT, exclusively on Showcase in Canada. With the popularity of shows like Criminal Minds, How to Make a Murderer, and Mindhunters, there is clearly a market for shows about homicidal crimes. I eagerly consume shows of this variety. However, I always ask myself after a couple of episodes. Is this show doing anything that I haven't already seen a hundred times? Fortunately, even though I was only able to view the debut episode, Absentia, with its multi-layered mystery, has piqued my interest.
The series revolves around FBI agent Emily Byrne (played by Stana Katic, of Castle fame). While in Boston pursuing a serial killer, Emily disappeared and was declared dead. A man was imprisoned for the crime, and time moved on. And, six years later, with a new wife in the picture, it seems as though Emily's husband (Nick, also an FBI agent) and son have finally found some peace. That is, however, until Nick receives a phone call from the alleged murderer that leads him to find Emily, alive.
Emily's return from the grave raises a whole lot of questions: Is the wrong man in prison? Will Nick remain married to his new wife? Will their son remember Emily? Is Emily going to heal from her trauma? As if all of that is not enough to create a solid premiere episode, there is also a sex trafficking crisis. A pimp who names his girls after flowers, and someone trying to frame Emily as a murderer.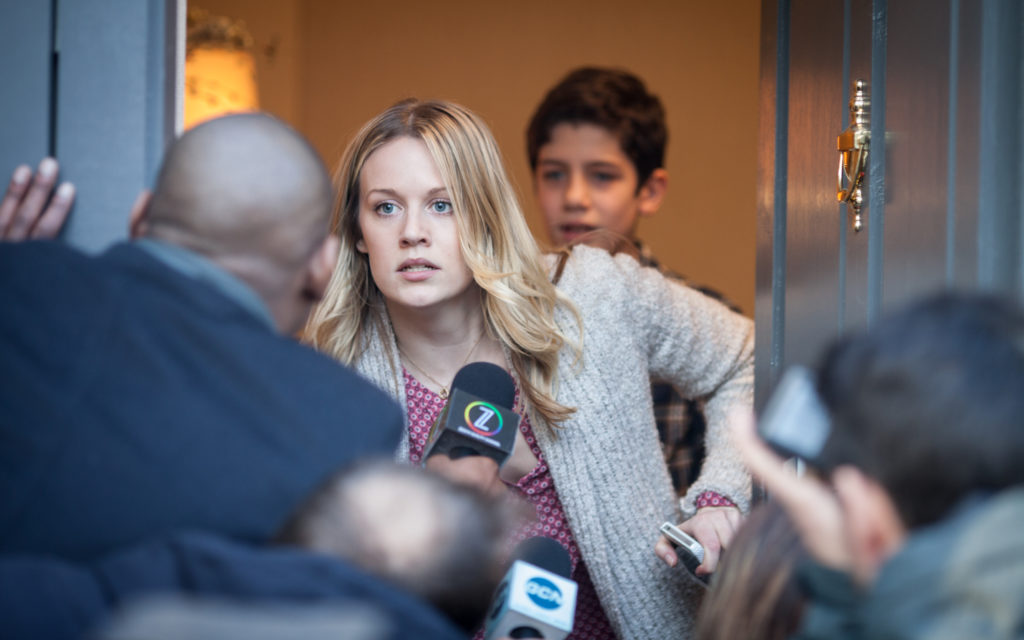 There's a whole lot going on in this first episode of Absentia. Viewers jump around from the past to the present, as well as numerous locations: from happier places like the Byrne's home or a swim meet, to grittier scenes like crime sites and strip clubs. As someone who does not like to be overwhelmed when I am reading or viewing something—especially a first issue/episode—I am pleasantly surprised to say that I managed to follow along with the various strings being woven together in this debut. My only concern is that they have set themselves up with a lot of work to do in subsequent episodes. With so many plot elements introduced in a first episode, I hope they are able to mindfully bring it altogether.
Verdict:
Watch it. In a seemingly never-ending array of crime dramas about serial killers, Absentia offers a refreshingly layered twist to the typical genre. Both work and home become increasingly complicated when Emily returns alive after missing for six years. In this debut episode, we witness how Emily is not only trying to adjust to a new normal but also how she is facing new threats.