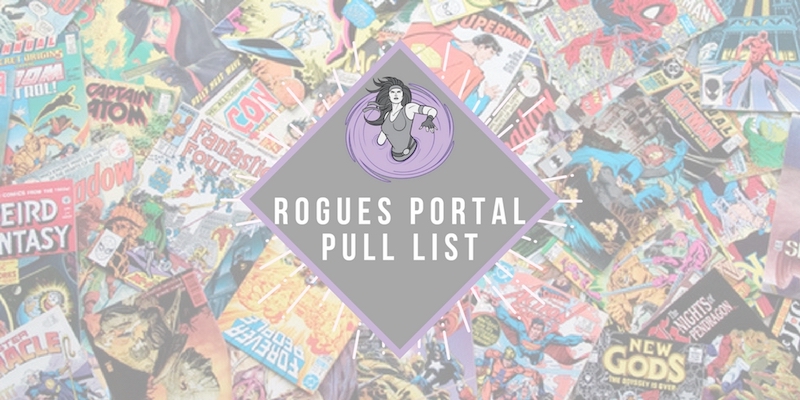 It's Wednesday my dudes! And welcome to New Comic Book Day: the day of the week when your local comic shop restocks their shelves with a smorgasbord of fresh comics and swag. So let's see what's new on the Rogues Portal Pull List for November 22nd. Every week we try to find the best books to add to our pull lists. Tons of comics hit the shelves each week, and it's not always easy picking out what to buy. So here's what we're getting and what you should check out today!
---
Rogues' Essentials
Void Trip #1
This is a unique sci-fi space story with really great characters. – Anelise
Void Trip promises a HIGH-larious space adventure starring your two most free-spirited friends on their quest for Euphoria. I can't wait to dig into this one! – Kylee
---
Anelise's Picks
Glitterbomb The Fame Game #3
This horror comic about fame and power is so good!

Long Lost #1
This comic is a minimalist, Southern gothic that is thoroughly enjoyable.
---
Josh's Picks
Fantomah #3
The first female superhero in her own horror series? Sign me up!

James Bond Solstice One Shot
A 007 Christmas special? It's a little early for my tastes, but I'm in!
X-O Manowar #9
Aric of Dacia has been fighting a war since the beginning of this series. Now he's the emperor of the planet and has to maintain peace. Let's see it all go to hell!
---
Kylee's Picks
Unsound #6
The creative team has taken readers on one wild ride with The Unsound. Like every limited series, I'm sad to see it ending, but excited to see what happens.

---
Graphic Novels

Winnebago Graveyard TP
I devoured this series over the summer; it's classic horror with a modern twist and fantastic art. – Anelise

That's all folks! Thanks for checking out the latest edition of the Rogues Portal Pull List! We'll be back on November 29th with another stack of comics for you to check out. Same Bat-Time. Same Bat-Channel.