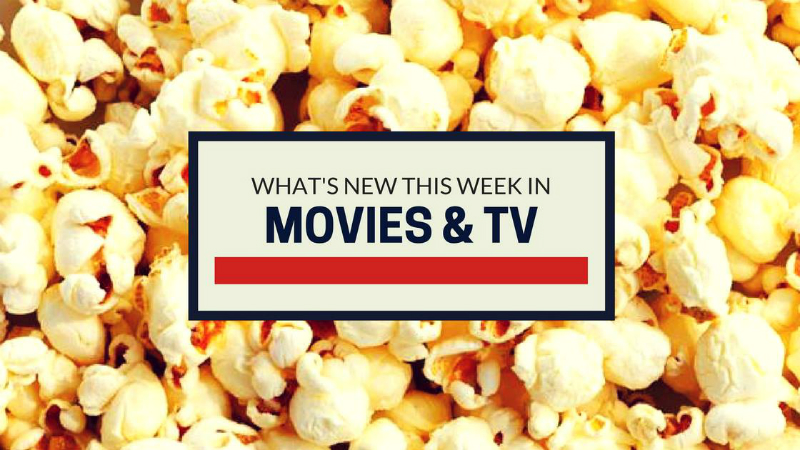 What's New This Week October 9th-15th
This Week is TV is all about the CW as most of their fall lineup comes back this week, including their entire DC line-up. In theaters we have Horror meet Groundhog day in Happy Death Day. Over in the Blu-Ray/4k releases we find our pick of the week, Baby Driver.
Pick of the Week: Baby Driver
Talented getaway driver Baby (Ansel Elgort) relies on the beat of his personal soundtrack to be the best in the game. After meeting the woman (Lily James) of his dreams, he sees a chance to ditch his shady lifestyle and make a clean break. Coerced into working for a crime boss (Kevin Spacey), Baby must face the music as a doomed heist threatens his life, love and freedom.
| | | |
| --- | --- | --- |
| Television | | |
| Monday October 9th | | |
| Supergirl | Drama | CW |
| Valor | Drama | CW |
| Tuesday Octobber 10th | | |
| DC's Legends of Tomorrow | Drama | CW |
| The Flash | Drama | CW |
| Wednesday October 11th | | |
| Chance | Drama | Hulu |
| Dynasty | Drama | CW |
| Mr. Robot | Drama | USA |
| Riverdale | Drama | CW |
| Thursday October 12th | | |
| Arrow | Drama | CW |
| Supernatural | Drama | CW |
| Friday October 13th | | |
| The Babysitter | Horror | Netflix |
| Crazy Ex-Girlfriend | Musical | CW |
| Jane the Virgin | Drama | CW |
| Lore | Horror | Amazon |
| Mindhunter | Drama | Netflix |
| Saturday October 14th | | |
| Dirk Gently's Holistic Detective Agency | Drama | BBC America |
| Sunday October 15th | | |
| White Famous | Comedy | Showtime |
| DVD/Blu-Ray/4k | | |
| Baby Driver | R | |
| The House | R | |
| Wish Upon | PG-13 | |
| The Beguiled | R | |
| Maudie | PG-13 | |
| Theaters | | |
| Happy Death Day | PG-13 | |
| The Foreigner | R | |
| Marshall | PG-13 | . |