F*ck yeah, feminism! AKA the radical notion that women– nay, ALL people should be equal, as seen below.
We're huge fans of feminism here at Rogues Portal and as such, we thought it would be fun to come up with a list of comics that you might like if you're a fan of it too. Want to feel empowered and badass? The titles below are for you! And hey, feminism comes in different forms and these books are a pretty wide variety that address it head on, subtly, and in other ways.
The Rogues Portal team endorse these books and as this article was a collective effort by the team here and as such, we've included the synopsis' of the books and we just leave this as a note about all of them: they're freaking great.
---
Bitch Planet by Kelly Sue DeConnick, Valentine DeLandro, Robert Wilson IV, Taki Soma
In a future just a few years down the road in the wrong direction, a woman's failure to comply with her patriarchal overlords will result in exile to the meanest penal planet in the galaxy. When the newest crop of fresh femmes arrive, can they work together to stay alive or will hidden agendas, crooked guards, and the deadliest sport on (or off!) Earth take them to their maker?
---
Princeless: Raven the Pirate Princess by Jeremy Whitley, Rosy Higgins, Ted Brandt
Fresh off her adventures in the pages of Princeless, Raven is ready to set out on her quest for revenge against her brothers. They've stolen everything that should be hers and now she's going to get it back. But first, she needs a crew. Share the laughs, action, and adventure as Raven assembles the fearless crew of awesome ladies who will help her get her revenge.
---
Lumberjanes by Brooke Allen, Noelle Stevenson, Shannon Watters, Grace Ellis
Five best friends spending the summer at Lumberjane scout camp…defeating yetis, three-eyed wolves, and giant falcons… what's not to love?!
Friendship to the max! Jo, April, Mal, Molly and Ripley are five best pals determined to have an awesome summer together…and they're not gonna let any insane quest or an array of supernatural critters get in their way!
---
Persepolis by Marjane Satrapi
Wise, funny, and heartbreaking, Persepolis is Marjane Satrapi's memoir of growing up in Iran during the Islamic Revolution. In powerful black-and-white comic strip images, Satrapi tells the story of her life in Tehran from ages six to fourteen, years that saw the overthrow of the Shah's regime, the triumph of the Islamic Revolution, and the devastating effects of war with Iraq. The intelligent and outspoken only child of committed Marxists and the great-granddaughter of one of Iran's last emperors, Marjane bears witness to a childhood uniquely entwined with the history of her country.
---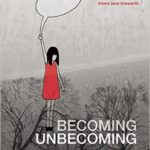 Becoming Unbecoming by Una
This extraordinary graphic novel is a powerful denunciation of sexual violence against women. As seen through the eyes of a twelve-year-old girl named Una, it takes place in northern England in 1977, as the Yorkshire Ripper, a serial killer of prostitutes, is on the loose and creating panic among the townspeople. As the police struggle in their clumsy attempts to find the killer, and the headlines in the local paper become more urgent, a once self-confident Una teaches herself to "lower her gaze" in order to deflect attention from boys.
After she is "slut-shamed" at school for having birth control pills, Una herself is the subject of violent acts for which she comes to blame herself. But as the police finally catch up with and identify the killer, Una grapples with the patterns of behaviour that led her to believe she was to blame.
---
Fun Home: A Family Tragicomic by Alison Bechdel
Meet Alison's father, a historic preservation expert and obsessive restorer of the family's Victorian home, a third-generation funeral home director, a high school English teacher, an icily distant parent, and a closeted homosexual who, as it turns out, is involved with his male students and a family babysitter. Through narrative that is alternately heartbreaking and fiercely funny, we are drawn into a daughter's complex yearning for her father. And yet, apart from assigned stints dustingcaskets at the family-owned fun home," as Alison and her brothers call it, the relationship achieves its most intimate expression through the shared code of books. When Alison comes out as homosexual herself in late adolescense, the denouement is swift, graphic – and redemptive.
---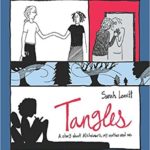 Tangles: A Story About Alzheimer's, My Mother, and Me by Sarah Leavitt
Midge, a Harvard-educated intellectual, struggles to comprehend the simplest words; Sarah's father Rob slowly adapts to his new role as full-time caretaker, but still finds time for word-play and poetry with his wife; Sarah and her sister Hannah argue, laugh, and grieve together as they join forces to help Midge get to sleep, rage about family friends who have disappeared, or collapse in tears at the end of a heartbreaking day.
---
Ms. Marvel by G. Willow Wilson, Adrian Alphona and Jacob Wyatt
Kamala Khan is an ordinary girl from Jersey City – until she's suddenly empowered with extraordinary gifts. But who truly is the new Ms. Marvel? Teenager? Muslim? Inhuman? Find out as she takes the Marvel Universe by storm! When Kamala discovers the dangers of her newfound powers, she also unlocks a secret behind them. Is Kamala ready to wield these immense gifts? Or will the weight of the legacy before her prove too much to bear? Kamala has no idea, either. But she's comin' for you, Jersey!
---
Giant Days by John Allison, Whitney Cogar, Lissa Treiman
Susan, Esther, and Daisy started at university three weeks ago and became fast friends. Now, away from home for the first time, all three want to reinvent themselves. But in the face of hand-wringing boys, "personal experimentation," influenza, mystery-mold, nu-chauvinism, and the willful, unwanted intrusion of "academia," they may be lucky just to make it to spring alive. Going off to university is always a time of change and growth, but for Esther, Susan, and Daisy, things are about to get a little weird.
---
Monstress by Marjorie Liu and Sana Takeda
Set in an alternate matriarchal 1900's Asia, in a richly imagined world of art deco-inflected steam punk, Monstress tells the story of a teenage girl who is struggling to survive the trauma of war, and who shares a mysterious psychic link with a monster of tremendous power, a connection that will transform them both and make them the target of both human and otherworldly powers.
---
Y: The Last Man by Brian K. Vaughan Pia Guerra
Yorick Brown, an unemployed and unmotivated slacker discovers he is the only male left in the world after a plague instantly kills everyone with a Y chromosome. Accompanied by his mischievous monkey and the mysterious Agent 355, he embarks on a transcontinental journey to find his girlfriend and to discover why he is the last man in earth.
---
Saga by Brian K Vaughan and Fiona Staples
Saga is the story of Hazel, a child born to star-crossed parents from opposite sides of a never-ending galactic war. Now, Hazel's fugitive family must risk everything to find a peaceful future in a harsh universe that values destruction over creation.
–we definitely don't need to tell ANYONE how great Saga is, it's the freaking best–
---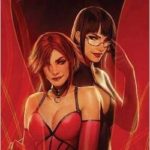 Sunstone by Stjepan Sejic
Two women deal with modern themes of sex, relationships, and fetishism in this erotic romantic comedy. So beware all who enter, because, to quote a few hundred thousand readers on DeviantArt: "I'm not into BDSM…but this story…I get it."
---
Silk by Robbie Thompson and Stacey Lee
Cindy Moon exploded out of her bunker and into the Marvel Universe when we first learned that she had been bitten by the same radioactive spider from the first arc of Amazing Spider-Man. She then went on to save Peter Parker's life (more than once!) and traverse the Spider-Verse alongside Spider-Woman. Now, as SILK, Cindy is on her own in New York City, searching for her past, defining her own future, and webbing up wrong-doers along the way!
---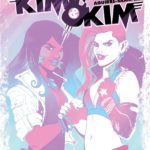 Kim & Kim by Magdalene Visaggio, Eva Cabrera, Claudia Aguirre, Tess Fowler, Rachael Stott, Matt Wilson, Devaki Neogi
Kim & Kim are twenty-something besties out to make a name for themselves in the wild world of interdimensional cowboy law enforcement. In a massive "screw you" to their parents and the authorities, they decide to hijack some high stakes bounty ― and end up in way over their heads. A day-glo action adventure that's bursting with energy and enthusiasm, it puts queer women and trans women front and center, with a story that embraces the absurd alongside realistic pathos.
---
Any feminist comics that we missed? Let us know @RoguesPortal!