Back in the old, old days when online casinos were regarded as a mere trifle in comparison to brick-and-mortar competitors, some open-minded rooters nonetheless saw a completely new direction with the advent of online gambling. But, in reality, no one would ever imagine then that iGaming industry was actually able to grow into a multimillion sophisticated net, attracting thousands of former casino goers to a different gaming environment every day. Long story short, gambling has tremendously changed since the first virtual venue was launched – obtained complex layers, built authentic patterns and introduced an exclusive way of betting. And to put things frankly, no one truly believed in online gambling simply because no one knew that technology had amazing potential to unfold forward.
Due to certain advances in computing machinery, modern gambling is comprised of much more than just online casinos – now there are special immersion room with poker only, 3D live-casino tables, innovative slot machines, and even reviewing sites to wrap everything up and give perspective on concrete gambling aspects. This is a real complex of various things tied together, charming and fascinating one to ponder over it again and again. However, there is one definite item to acknowledge in the first row – slot machines – as they were the very openers of the whole act and then the very factor of why online gambling finally became popular. So let's count down top ten slot games that turned gambling into a new chapter.
Progressive Jackpots Rise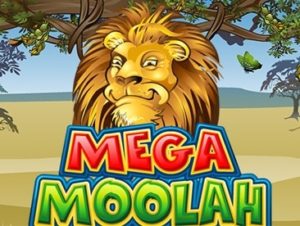 You would be much surprised, but when a progressive system was firstly introduced, it did not create a lot of buzz around – players skeptically skipped progressive titles, favoring familiar entries. Microgaming, a gaming pioneer, totally disagreed with this unpopularity and decided to come up with a slot machine that could re-establish conventional slotting and bring progressiveness along. That's how big lights hit Mega Moolah and Mega Fortune games – both repeating regular five-reelers and at the same time incorporating progressive allocation. Currently these are the most popular machines ever with an average jackpot to reach a couple of millions on a regular basis.
Pure Classics
A significant milestone came in 1996, right when WMS Industries released what is now considered to be the first real video slot machine. Reel 'Em is obviously a heavy nod toward a famous poker game, but as soon as titles end, history begins. This machine was the first slot to trigger a bonus on a different screen – no other game at that time was capable of similar tricks. No wonder Reel 'Em was responsible for shocking 70% of income.
Beware of 3D
Speaking of 3D technology, none of experts would possibly name a single slot machine that actually initiated three dimensional imagery. Some claim that this revolution begins with NetEnt products from Jack And The Beanstalk era. Undeniably, it was Net Entertainment who were behind first 3D efforts – they managed to develop a high-class picture with video opening acts, further animation, beautiful arrangement and amazing graphics. So Jack And The Beanstalk comes into mind whenever someone talks slot 3D advances. But that's highly debatable.
Storytelling Breaks Out
Shoutout to you, NetEnt, but Microgaming, these gambling wizards, were the very first manufacturers to inaugurate storytelling and build their slot machines around some consistent plot, following real-life shows. Immortal Romance by Microgaming was a revolutionizing attempt at tapping into popular themes – this one in particular closely repeated vampire matters based on a loose version of vanilla Twilight. Yes, Microgaming showed us that slots could be much more than dumb spinning.
Get Down To Right Music
Even now, with all abundance and competition considered, a proper soundtrack is often neglected. And NetEnt had a thought: going along spinning for hours without upbeat tunes could be extremely tedious, so why not develop a machine where music finds a perfect balance between the main plot and gameplay on the whole? There was a solution – Guns N' Roses slot machine, a marvelous collaboration for ages. Guns N' Roses provided an unobtrusive backing track, switching beats from one action to another.
Licensed Affairs
What is the hottest move ever? To launch a game with a built-in audience so that to attract thousands instead of hundreds, of course. Playtech saw a great opportunity in crafting slot machines, sticking to existing storylines, characters and situations. So they grabbed Marvel and their ultimately popular comics, signed a deal and released immensely popular now Fantastic Four, Iron Man and few others. This generated high demand on cinematic genre, and a blowing flow of other slot products began to appear from every corner.
Mobile-Friendly Pals
While lots of game studios were afraid of approaching mobile technology in general, Microgaming had enough guts to kill the game and establish the first mobile casino with an impressive selection of slot machines. Since Microgaming cross-platformed ready games, and there is no certain slot machine to name, let's just say that Microgaming's gaming collection was the first to hit virtual shelves. Only God knows what a turning point it actually was.
243 Ways To Win
Again Microgaming with innovational concepts in mind, only now their idea was to extend a regular set of paylines to give gamblers more ways to win and wager. Thunderstruck II, one of the most famous machines to incorporate a 243-way format, caused a mighty furor around gambling so that traditional slots severely declined in their popularity. Now every second developer has a 243-styled beast up their sleeve.
Unusual Configurations
A while before 243-winway slots were rediscovered, Merkur Gaming already asked themselves an important question on slot refinements. And a brilliant idea pierced through their mind – to create a game with unique reel positioning. What they really intended to do is to develop a slot machine with a dynamic gaming grid, and this is how Pipeliner was born. Hexagonal reels with 12 shapes conquered every heart and established a big-time breakthrough.
Avalanche Reels
Finally, a recent innovation to shape slot industry up was one by NetEnt with a luring title – Gonzo's Quest. NetEnt did not invented a completely new concept, they, so to say, reinvented and refined reel drop system to make it more spectacular. Gonzo's Quest was the first machine to utilize Tetris-like block style, and that's why this functions is always referred to as avalanche reels.