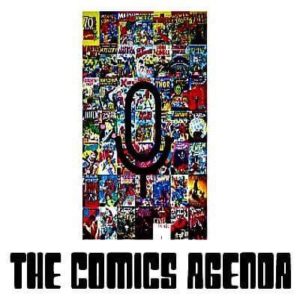 Episode 39: An Evening Interviewing Zac Thompson and Lonnie Nadler
The Comics Agenda is back and we are interviewing friends of the show Zac Thompson and Lonnie Nadler from The Dregs. The team talks about the TPB of the Dregs that is coming out next week, and even give some recommendations of books and shows they are enjoying right now.
After the Interview, Anelise and Greg flash back to the 90's with Hi-Fi Fight Club #1 from Boom Studios, discuss Bears and Toilet Paper with Shirtless Bear-Fighter #3, debate if Nightwing does the right thing in Nightwing: New Order #1, and Finally if the government really does pay well with Secret Empire #9.
As always you can reach us at Thecomicsagenda@gmail.com, or Tweet us @TheComicsAgenda
The Comics Agenda is:
Greg Brothers @comicsportsgeek on Twitter
Anelise Farris @anelisefarris on Twitter
As Always Like, Rate, and Subscribe to future episodes on ITunes