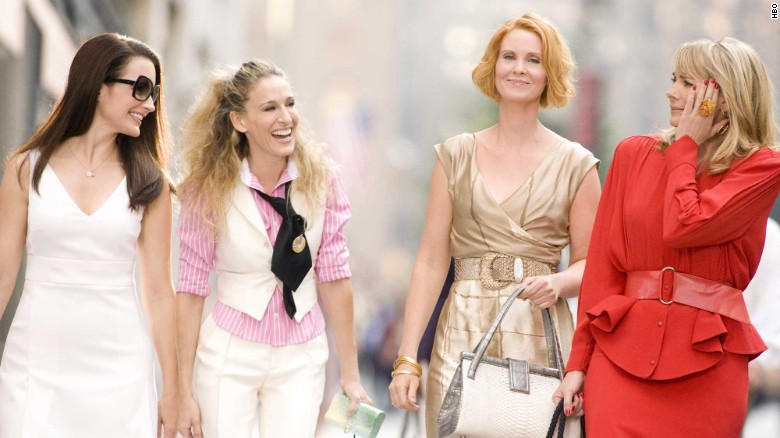 On your own this Valentine's Day? Don't fret. Not doing anything at all? DO NOT FRET!! Here is a list of films that'll cheer your little heart up on this romantic holiday day. From incredible sisterhood films to the downright hilarious, here are some of my favourite romantic films to cure those lonely heart.
Bridget Jones Diary
Country: UK
Release Date: 2001
Language: English
Plot: At the start of the New Year, 32-year-old Bridget (Renée Zellweger) decides it's time to take control of her life — and start keeping a diary. Now, the most provocative, erotic and hysterical book on her bedside table is the one she's writing. With a taste for adventure, and an opinion on every subject – from exercise to men to food to sex and everything in between – she's turning the page on a whole new life.
Opinion: This is the ULTIMATE romantic movie and the perfect movie to watch if you're spending Valentine's Day by yourself. It is (for me) the ultimate chick movie. It's funny, heart-warming and Bridget is an icon that we can all relate too. Yes, she does end up with the man of her dreams but after she stops chasing it and focuses on herself. Everyone has had the 'Bridget Phase' so it's relatable.
Sex in the City 1 & 2
Country: USA
Release Date: 2008
Language: English
Plot: Four years after the earlier adventures of Carrie Bradshaw and her best gal pals, she and her intermittent lover, Big, are in a committed relationship. Samantha, having survived cancer, has a monogamous relationship with Smith Jerrod. Charlotte and her husband live on Park Avenue, and Miranda, now in Brooklyn, feels the pressure of family life. The second film follows on after Big and Carrie get married.
Opinion: If you forget about the Carrie and Mr Big storyline (it's BS and we all know it) then the Sex in the City films are perfect for all you single ladies out there. The films are all about sisterhood and how much these gals love each other and their beautiful blossoming friendships. Who needs a guy when you have amazing friends right?
How to Use Guys with Secret Tips
Country: South Korea
Release Date: 2013
Language: Korean
Plot: How to Use Guys with Secret Tips is a story of a young woman who is having endless amount of bad luck. Considered 'not so attractive' and eventually loses her chance at a promotion in work she hits an all time low. Somehow, she accidentally buys an old video tape set titled 'How to Use Guys With Secret Tips'. She starts watching the video out of curiosity. By following the videos instructions she gets what she wants at work and even manages to get top star Lee falling for her but can she keep him?
Opinion: one of my favourite romantic films of all time. A very pleasant surprise for me. Koreanfilm.org describes the film the best way possible by stating it's 'fresh and new, but also simply a well executed film. In a genre that looks easy, but is actually quite challenging, this is a significant accomplishment'. I'm not lying when I say it does stand out in the category of films.
Amelie
Country: France
Release Date: 2001
Language: French
Plot: Amélie is a fanciful comedy about a young woman who discretely orchestrates the lives of the people around her, creating a world exclusively of her own making. Shot in over 80 Parisian locations, acclaimed director Jean-Pierre Jeunet (Delicatessen; The City of Lost Children) invokes his incomparable visionary style to capture the exquisite charm and mystery of modern-day Paris through the eyes of a beautiful ingenue.
Opinion: This film is heart-warming, cute and aesthetically pleasing. The cinematography of the film is absolutely beautiful and it's a cute story for beginning to end. Amelie is cute as a button and all the other characters are just as likeable. I don't want to bring any zodiac talk into this buuut….if your a Pisces like me, then you'll be able to relate to this film on a personal level.
Formula 17
Country: Taiwan
Release Date: 2004
Language: Mandarin/English
Plot: A young Taiwanese country bumpkin named Tien moves to the city in search of a Summer job. While waiting for his friend to finish his night shift at a local club he catches the attention of young architect and playboy Bah Tieh-nan. Tien is an old romantic, believing in true love and waiting for that perfect someone, which also brings me to another key plot point; he's a virgin. During his time his new friends desperately try to get him laid whilst dealing with their own daily struggles.
Opinion: I think I've seen this film dozens of times and I never get tired of it. The films ends just the way I and everyone else who has seen it predicted. It's obvious how it'll end but WHO CARES!!! It's still a sweet cute film!!! The characters are loveable, the film itself is vibrant in colour and it's just a lot of fun!!
Absolutely Fabulous: The Movie
Country: UK
Release Date: 2016
Language: English
Plot: Publicist Edina Monsoon and best friend Patsy Stone are still shopping, drinking and clubbing their way around London's trendiest hot spots. While attending an elite party, they wind up knocking supermodel Kate Moss into the River Thames. Her untimely demise creates a media firestorm, leading the paparazzi to relentlessly pursue the hapless duo. Seeking refuge, the gals flee to the French Riviera where they hatch a plan to make their escape permanent and live the high life forever.
Opinion: I can't think of a cuter couple than Patsy and Eddie. This is the perfect film to watch if you and all your single friends are hanging out together this Valentine's Day. Absolutely Fabulous is a classic and the characters are officially cultural icons and they are fabulous darling!! Remember to have the bolly flowing. You cannot watch Absolutely Fabulous without a a glass of bolly darling!! It's sacrilege!!
No Breathing
Country: South Korea
Release Date: 2013
Language: Korean
Plot: A gifted swimmer rediscovers his talent by entering a competition against his long-time rival after being in a swimming slump.
Opinion: This looks like a live-action of the very popular anime Free! Iwatobi Swim Club. This is definitely on my must-watch list!! Also it has an endless supply of eye candy. I have no man to drool over this year so let me get my hot man fix!!
Signature Move
Country: USA
Release Date: 2017
Language: Urdu, Spanish and English with English subtitles.
Plot: Zaynab is a thirty-something Muslim lawyer living in Chicago with her recently widowed mother, Parveen. She's also a lesbian, and has started training in the art of Lucha libre, or Mexican wrestling – both things she would rather keep from her mother. While Parveen tries finding her only daughter a suitable husband, Zaynab begins a new romance with Alma, a vivacious outgoing Mexican-American whose own mother is a retired 'Luchadora'. But how will Zaynab juggle career, culture, family and romance?
Opinion: Hands down one of the funniest films I've seen in a long long time. The characters are all likeable and it's fun and heartwarming. You know there is going to a happy ending but the ride towards it is soo damn good you honestly don't care about the somewhat predictable finish. It's amazing. Watch it.
Antique Bakery
Country: South Korea
Release Date: 2008
Language: Korean
Plot: As an heir to the family fortune, Jin Hyuk has money, the looks, the charm, everything except finding the love of his life. So he sets up a cake shop where women are sure to come. He hires Sun Woo, a talented patisserie who had a crush on Jin Hyuk back in high school. Along with an ex-boxing champion Gi Beom and a clueless bodyguard Su Young, the four unique and handsome young men stir up the quiet neighborhood at their cake shop, Antique. Although seemingly careless and happy, each of the four men have unforgettable past that they are afraid to face, but their secrets slowly begin to unravel.
Opinion: I've seen this film before and I cannot recommend it enough. It's all fluff and humour with some really touching scenes, and the cakes look absolutely beautiful! It's a live-action and the anime itself is great but I do prefer the live-action more. The cakes though….the cakes!!!