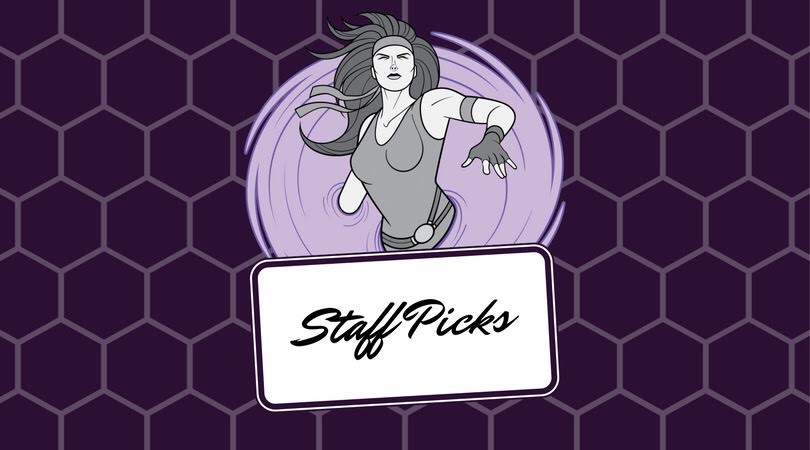 The end of September is here, and by next week people will be starting to enjoy their favorite horror movies, television, and books. But, let's not get ahead of ourselves, we still have this weeks staff picks to get through. So before you do anything else, check out what four of our staff members think deserves your attention this week.
Josh's Pick
Heavy Trip
My pick this week is the Finnish film Heavy Trip, which is a dark comedy about a heavy metal band that has been together for 12 years and has not played a single gig until a Norwegian music festival taps them to come play. They'll finally have to get over their stage fright and stop making excuses. When the road trip begins, the fun begins. It incorporates classic elements of heavy metal culture, and you'll die with laughter when the vikings and the police show up.
Hafsa's Pick
The utterly uninteresting and unadventurous tales of Fred. The Vampire Accountant by Drew Hayes
This book is basically a bunch of stories that build up from one to another exploring the life of Fred, the vampire accountant. Of course, you start out by finding out how boring he is until he starts doing extraordinary things using his presumed mediocrity as a weapon. I highly recommend this narrative when you need a break from hard hitting books. It uses fiction in a way that is lighthearted and easy going. You don't have to question or to analyze the story to understand its message. It is so much fun without any strings attached. I also recommend listening to it rather than reading it, if you are like me and need to listen to books to drive. Go buy it and enjoy it!
Cory's Pick
This Is Us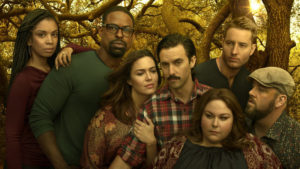 I don't typically watch dramas on TV…life is dramatic enough, amirite?! But I just happened to watch the season 3 premiere of This Is Us. Wow! The themes of improbability and impossibility were woven throughout the episode, setting up, what seems to be, season-long storylines. I think they got me by using the Immaculate Reception as an intertwining narrative backdrop. At any rate, I fell in love with this show. The characters, the relationships, the humor, but, most of all, it was the silent spaces in between where the non-verbal communication speaks volumes above its verbal counterparts. Now, excuse me while I go back and binge the first two seasons.
Brooke's Pick
Explained
In an excellent example of Netflix algorithms knowing its users, the Netflix-produced docuseries Explained showed up in my recommendations the day it launched, and I've been hooked ever since. The show runs a series of half hour shallow dives into a diverse array of subjects. It's an excellent way to get a primer on a topic, wet your interest, and encourage you to learn more about it, or at least give you enough knowledge to bring it up at a dinner party. As well as being informative, the production value is stellar (as we've come to expect from Netflix) with helpful and engaging visuals that make even the driest-seeming topics, like cryptocurrency, fun to watch. Some episodes have celebrity narrators, like Carly Rae Jensen for the science of music, LeVar Burton for extra terrestrials, and Nick Kroll for the history of the exclamation mark. If you want to get a good overview on the gender pay gap, K-pop, or the world water crises, and, importantly, be entertained while you do it, you definitely want to give Explained a watch. It comes out weekly, but there are already 20 episodes to pick from.