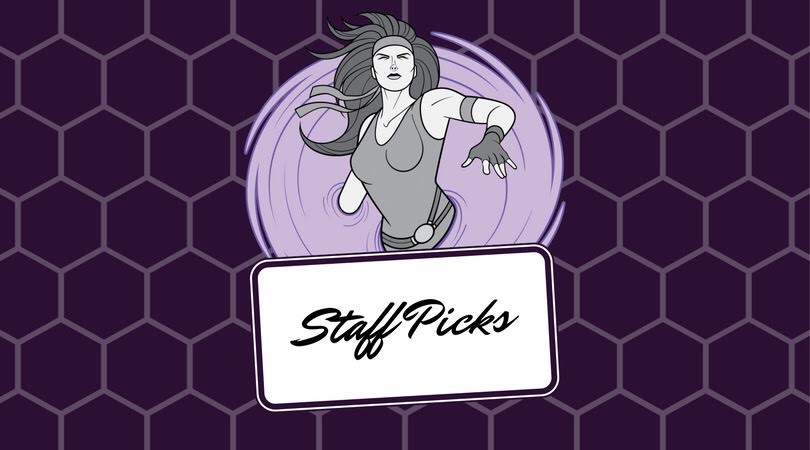 As the summer starts to come to an end, we here at Rogues Portal have another set of staff picks for everyone. Check them out and check out the rest of the site for some unique reviews and other original articles.
Michael's Pick
My Hero Academia
My Hero Academia is an anime set in a world where the majority of people have superpowers, which they call Quirks. The number one hero in the present day is All Might, who uses his Quirk One For All to defeat evil and save the helpless.
Izuku Midoriya sees All Might rescue over 100 people on TV and idolizes his hero to the point of wanting to be just like him when he discovers his Quirk. However, at the age when most of Midoriya's friends in school are discovering their Quirks, he receives the heartbreaking news that he is Quirkless. Despite this, he still pursues his dream of attending the prestigious U.A. High School, where all the best heroes have been trained.
A chance encounter with All Might leads Midoriya to discover that the One For All Quirk has been passed down from generations of heroes, and after an act of selfless bravery, All Might finds Midoriya worthy of receiving One For All. Midoriya makes it into U.A. and has to learn how to use his newly gifted power while also learning to work together with his classmates.
I can't think of one thing I don't like about this show. It is a masterful blend of humor, drama, action, and awkward teenage romances that I haven't seen balanced so well in just about anywhere. The strength of this show lies in the characters, and there is a smorgasbord of likable characters to choose from. I'm particularly drawn to the story of All Might and Midoriya's teacher/student relationship, as well as the young Shoto Todoroki's complicated relationship with his parents.
You can stream the series on Hulu or Crunchyroll, but be warned: When you start this series, you will find other shows you might be watching quickly fall to the wayside. It's extremely addicting. I may or may not have lost sleep because I had to know what happens in the next episode. Plus Ultra!
Anelise's Pick
Forked Up (Podcast)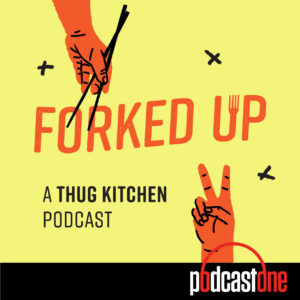 I've been vegetarian for ten years and a vegan for three. This transition has been so easy and fun — in large part thanks to plant-based rockstars Matt Holloway and Natalie Davis (creators of the Thug Kitchen cookbooks). They recently started a podcast, and it is amazing. I find myself laughing loudly during each episode. They talk a bit of weird news and politics and then transition into an interview with a pop culture icon/foodie.
While Matt and Natalie are vegan, the majority of the people they have on are not. So, if you're not plant-based, don't worry. This is not a podcast about trying to veganize the world. And, although of course, it comes up, they share their lifestyle in a knowledgeable yet peaceable way. They are down-to-earth folks with a healthy penchant for cursing and an enthusiasm for living well. Plus each episode is no longer than an hour, so they are easy to sneak in on Thursdays when they drop. So, what are you waiting for? Go get forked up!
Cory's Pick
Sanpaku
Sanpaku is a Japanese theory, which states that seeing the white around the iris of one's eyes is a bad omen. Critically acclaimed cartoonist Kate Gavino tells the story of Marcine, who is fascinated by Sanpaku — and it's everywhere she looks. It's believed that a strict macrobiotic diet and meditation can help. No matter how hard she tries, Marcine can't prevent the death of her grandmother or bring back pop star Selena.
While the central conceit that this Japanese theory offers is intriguing, I found the heart of the story of an insecure teenager to be very real and relatable. I mean, who hasn't had anxiety, especially as a teenager? And who hasn't, during those times of their life, not tried to find meaning, or control, through one external source, or another? Even though it is just shy of 300 pages, this book is a fairly brisk read. It's essentially a panel per page, as it were. Her art is simple in all it's black and white glory — a perfect choice for this tale. Read this book! It will make you laugh, it will make you cry. It will make you look at everyone's eyes, even strangers.