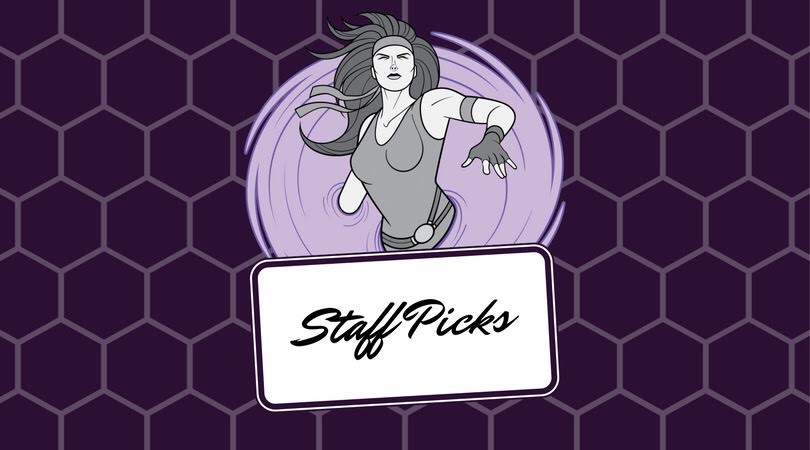 Cameron's Pick
It Ended Badly: 13 of the Worst Breakups in History
For many, the holiday season is full of joy, warm blankets, hot cocoa, and Hallmark movies. For others, it can be a time of loss, heartbreak, and sadness. And for those people, I've got just the thing: a book! If you've ever experienced a bad relationship or break-up (and who hasn't?), you may appreciate learning about some of the actual worst experiences in "It Ended Badly: 13 of the Worst Breakups in History." Author Jennifer Wright provides a thoughtful and witty exploration into the lives of various figures throughout history, from the Roman Empire to the Victorian era and beyond.
Often controversial and always enlightening, each chapter highlights a different relationship, from Henry VIII and Ann Boleyn to Oscar Wilde and Alfred Douglas. Wright airs out everyone's dirty laundry with the sensitivity and honesty of the very best advice columnist but pulls no punches when describing how awful some of these people are, especially Nero. Seriously, that dude was messed up. So whether you're looking for something to help numb the pain of your own heartache or just itching for a history text that's actually fun to read, you'll do well to pick this up. The book is currently available online through Amazon or Barnes & Noble, or you can check out the audiobook for free on Hoopla.
Evan's Pick
Head Lopper #10
Ever notice how time moves far more slowly when you're actively anticipating literally anything? In this case, the long wait is finally over. Being a quarterly release, it has been particularly straining-but always worth the wait. Andrew MacLean's epic fantasy series returns this week with the second chapter in its latest arc: The Knights of Venora. The series follows the Viking brute, Norgal, and his decapitated witch head companion, Agatha, as they dive head first into dangers both arcane and sword-wielding.
The last issue introduced new characters and a hard-boiled city ready to be cracked open…quite literally. Each issue a stellar example of world-building, MacLean never fails on that front, showing his skill with every page turn. With deeper character moments to flesh out the new faces, and goblin's about to go to war with Venoriah, this issue sets the stage for a much larger battle ahead.
Full of dark humor, wonderfully realized ideas, and colors that can only accurately be described as sex for the eyeballs— Head Lopper is simply not one to miss.
Anelise's Pick
Exorcist
Many of us have seen The Exorcist film or at least heard of it. I remember my mom telling me that when she saw it in theaters that they handed out barf bags—oh those were the days. Recently at a used book sale, I found a copy of William Peter Blatty's book that the movie was based on. I had not read the book, and not at all sure what to expect. Once I started it, I could not put it down. Not only is the story of Reagan's possession and Damien Karass's internal conflict fascinating, but also Blatty's writing is just so darn good. He has this way of using minimal language to maximum effect. I'd be lying if I said I didn't lie awake a few nights with scenes replaying in my mind.
If you're a horror fan, you need to read this, and if you have friends or family who enjoy a good, literary scare, give them the gift of The Exorcist this holiday season (I was attempting to make this a Christmas-related pick…good, no?).