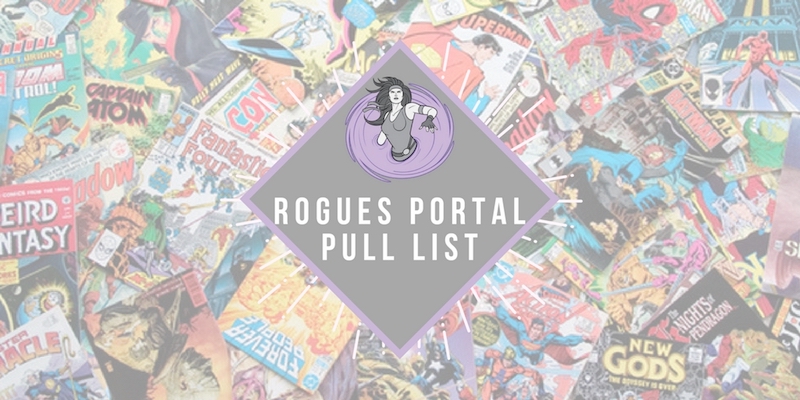 It's Wednesday, my dudes, and that means it's New Comic Book Day! There are tons of new comics hitting the shelves of your local comic shops every week, and it's not always easy deciding what to get, let alone what you should add to your pull boxes. So we've put together the Rogues Portal Pull List to show you the best comics that you might have missed! Here's what we're getting and what you should check out today!
---
Rogues' Essentials
Curse Words #20

One of the best modern fantasy stories. EVER. – Anelise

If you are not reading this, I am not sure what to say. Go find the volumes and catch up as quick as you can, and then buy this issue. – Greg
Daredevil #1
Zdarsky and Daredevil. What more do you want? – Josh

I'm just gonna ditto Josh here. – Anelise

Zdarsky is a welcome relief for those of us who didn't enjoy the Soule run. – Jim
Die #3
This RPG comic gets better with each issue. – Anelise

The Wicked + The Divine has not even ended yet, and Kieron Gillen already has his next big hit on the shelves. You may come because of the incredible writing and thought-provoking world, but you'll stay because you cannot stop looking at the gorgeous artwork. – Christoph

Every issue peels back another layer of fantasy and adventure. Excited for this RPG-inspired comic. – Jim
Doctor Who The Thirteenth Doctor #4
Houser's delightful debut arc comes to a close with this issue. Whovian? Definitely collect these four issues. – Anelise

Doctor Who and Jody Houser: the best Whovian combo since jellie babies and colorful scarves. Run, do not walk for this one. – Stacy
Girl In The Bay #1
Mysterious attacks, time travel, and dopplegangers? Yes, please! – Anelise

Mystery, murder, time travel, and demons? Sounds like fun. – Greg

Hmm..I didn't know about this comic until reading the other comments. Now I have to check it out. – Jim
Young Justice #2
A fun new series that feels fresh and light. Young Justice is a promising new series with a lot of potential. Titans and Teen Titans just got severe competition. – Christoph

The first issue set up some really interesting and exciting possibilities for this series. Looking forward to seeing where Bendis takes it. – Greg
---
Brendan's Pick
Black AF Devils Dye #2
The Black line is the most interesting new take on superheroes I've seen, and Devil's Dye is an excellent entry from some of comic's brightest rising stars.
---
Cameron's Pick
Unnatural #7
Don't let the weirdly sexy anthropomorphic characters fool you. This book is chock-full of dark twists and turns, smart social commentary, and gorgeous art.
---
Christoph's Picks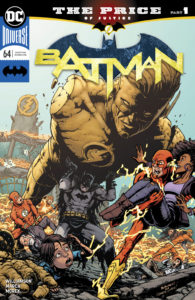 Batman #64
The current "Knightmares" story arc brought forth the best and probably most confusing Batman issues of Tom King's run. The writing, combined with the talents of various artists like Mitch Gerads or Mikel Janin, is to die for.
Giant Days #47
This week is going to be a good week: a new Giant Days issue is coming out. Daisy is trying to get her driver's license. What could possibly go wrong…
---
Greg's Picks
Age Of X-Man: The Marvelous X-Men #1
After the Age of X-Man: Alpha last week, I am all in on this series.
Uncanny X-Men #11
So while most of the rest of the mutants are off in some utopia, Cyclops and Wolverine have to fight off the rest of the villains themselves while trying to figure out what happened to the other X-Men.
---
Jim's Picks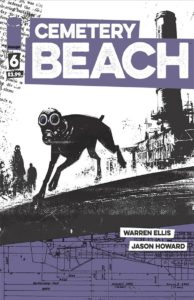 Cemetery Beach #6
Excited to see how this dystopian comic wraps up.
Immortal Hulk #13
Ewing is at the top of his game nowadays. My favorite Marvel comic.
Red Sonja #1
Curious to see where Russell takes this book after Chu's excellent run.
---
Josh's Picks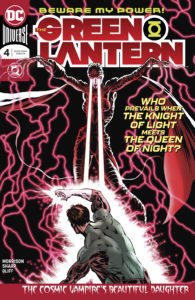 Green Lantern #4
I think the best thing about this series is how the stakes are the usual kind of thing, like the end of the Corps, but it feels very much like a police procedural. And it's Grant Morrison!
Wrath Of The Eternal Warrior #1 (One Dollar Debut Edition)
If you're looking to jump into the Valiant universe but don't know where to start, I recommend checking out these One Dollar Debuts.
---
Stacy's Picks
Star Wars Age Of Republic Anakin Skywalker #1
Anakin Skywalker has been one of the most fascinating characters to emerge from the Clone Wars series. Knowing Jody Houser is going to write this one-shot featuring the Jedi Order's resident bad boy has me seriously stoked.
---
Graphic Novels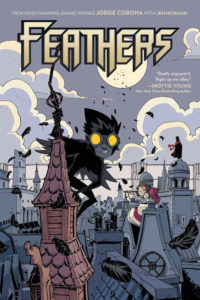 Feathers GN
This looks to be a beautiful debut graphic novel about a feather-covered boy named Poe. – Anelise
New Super-Man And The Justice League Of China TP
New Super-Man is a fun comic. If you haven't had a chance to read it, you're missing out. – Stacy
Stranger Things Novel Suspicious Minds HC
Need your Stranger Things fix but can't quite wait for Netflix? Check out this prose novel set in the world of the series! – Stacy
Transformers Optimus Prime Volume 5 TP
If you haven't been reading Optimus Prime, you're missing out on some fun and thought-provoking comics, as the eponymous heroic Autobot struggles against the Decepticons. . .and the temptations of real power. ALL HAIL OPTIMUS. – Stacy
Wally Wood Dare-Devil Aces Commandos And Other Sagas Of War HC
Wally Wood may be known for drawing sexy women, but he was far more than a cheesecake artist, and this beautiful hardcover is the perfect showcase for his extraordinary talent. – Cameron
---
That's all we have for this week! Thanks for checking out the Rogues Portal Pull List! We'll be back next week with a brand new list for you to check out. Same Bat-Time. Same Bat-Channel!