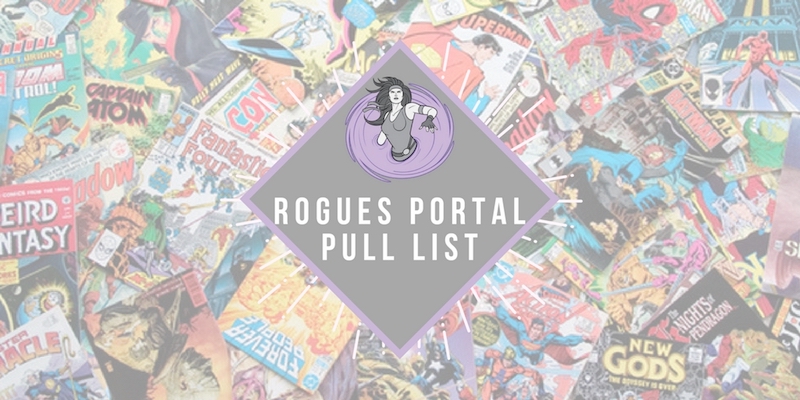 It's Wednesday, my dudes, and that means it's New Comic Book Day! There are tons of new comics hitting the shelves of your local comic shops every week, and it's not always easy deciding what to get, let alone what you should add to your pull boxes. So we've put together the Rogues Portal Pull List to show you the best comics that you might have missed! Here's what we're getting and what you should check out today!
---
Rogues' Essentials
Abbott Volume 1 TP
Great horror/mystery series based in 1970's Detroit. If you missed the monthly series, here is your chance to catch it all at once. – Greg
Miss a couple issues? Catch up with this gem. It's a great urban horror/fantasy/mystery. – Josh
Great story that takes social commentary and horror and enjoyably blends the two together without sacrificing story. – Michael
Burnouts #2
Invasion of the Body Snatchers for potheads. Great and funny first issue equals a must buy second issue. – Greg
Really surprised by the first issue. I'm looking forward to learning more about these characters. – Michael
Spider-Geddon #2
I have been trying to avoid some of these events, but the first issue has me coming back for seconds. – Greg
I'll be honest. I like Spider-man and all the variant costumes, but I'm staying for my boy Otto. – Josh
Whispering Dark #1
A story that mixes horror, religion, and war drama has me intrigued. – Michael
Supernatural horror in the vein of H.P. Lovecraft? I'm in. – Stacy
Wonder Woman #57
The next chapter in a beautifully crafted, terrifying event! – Christoph
The Witching Hour has been a very entertaining story so far! – Josh
---
Christoph's Picks
Dead Kings #1
Steve Orlando writing an Aftershock book about a techno-magic world, that kind of does not exist anymore, and it's complex and sounds awesome. Just take my money!
Justice League Odyssey #2
Another great Justice League book. In space!
---
Greg's Picks
Cold Spots #3
I have said it before, and I will say it again: Cullen Bunn + horror = Must Buy
X-Men Black Juggernaut #1
These one-shots have been so much fun so far. Now add in one of my favorite villains, and this is the book I am looking forward to the most this week.
---
Josh's Picks
Shadowman #8
Diggle has made an already cool character so much cooler. Magic and monsters and gods we've seen before, but not voodoo ones and not in this way.
X-O Manowar #20
Aric and an invasion from the Unknown. Maybe Divinity will make an appearance.
---
Michael's Picks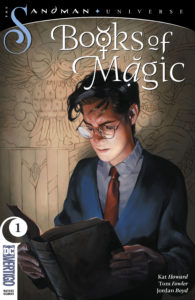 Books Of Magic #1
The return of Timothy Hunter! The Sandman Universe intro comic set up a thrilling series; let's see how this comic lives up to it.
Infinity Wars Arachknight #1
My two favorite Marvel heroes as one. That's pretty much the only reason I'm excited so far.
Lodger #1
The Black Crown imprint from IDW has put out some impressive series, and this American Psycho-sounding travel-blogging-serial-killer has a lot of promise.
---
Stacy's Picks
Judge Dredd Toxic #1
Paul Jenkins + Joe Dredd + a premise ripped from today's headlines? Count me in.
Mars Attacks #1
What can I say? I'm a sucker for martians in fishbowl helmets blasting up the place while screaming 'ACK! ACK! ACK!'
Rat Queens #12
If you like fun fantasy in the vein of Critical Role, Rat Queens is the comic for you.
---
Graphic Novels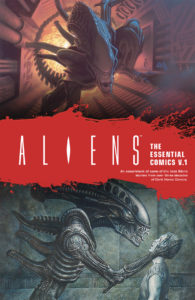 Aliens The Essential Comics Volume 1 TP
If you haven't read the early Aliens comics from Dark Horse, this is an excellent chance to pick them up. – Stacy
Isola Volume 1 TP
An intriguing fantasy premise from the team that brought us Gotham Academy? It's definitely got my attention. – Stacy
---
That's all we have for this week! Thanks for checking out the Rogues Portal Pull List! We'll be back next week with a brand new list for you to check out. Same Bat-Time. Same Bat-Channel!