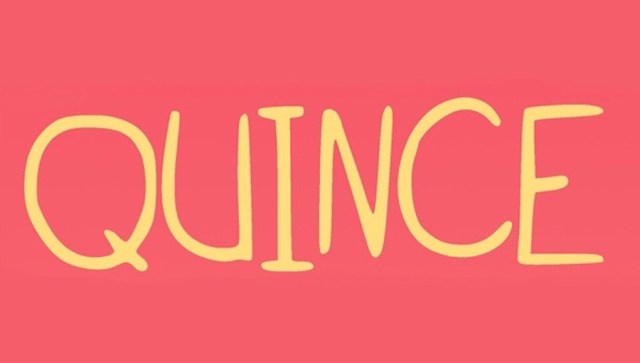 Quince #4

Creator: Sebastian Kadlecik
Writer: Kit Steinkellner
Artist: Emma Steinkellner
Publisher: Fanbase Press
A review by Anelise Farris
In Quince #4, Lupe has moved past the initial shock of having been given superpowers at her quinceañera. Other than her Abuela, none of Lupe's family or friends know of the sudden change in her life. Turning 15 is hard, but turning 15 and learning you can fly is something else altogether. In a previous issue, Abuela told Lupe that she too had been given special abilities when she turned 15, and Abuela feels that it is her mission to train Lupe—no matter whether she wants her to or not.
In Quince #4 we see Lupe training under her loving yet disciplined Abuela. While most 15-year old girls might be spending their summers at the mall or working a part-time job, Abuela takes Lupe to remote places—teaching her to fly and building up her strength. Lupe is less than enthused, and her facial expressions and gestures are hilarious. As Lupe learns, getting superpowers is anything but glamorous; it's a lot of hard work, and that's something we don't always see portrayed in pop culture.
Quince #4 has humor, plot progression, and Hot Cheetos—what more could one want? Although the series as a whole has done a fantastic job of creating believable characters and interesting family dynamics, this issue really depicts a positive relationship between a grandmother and a granddaughter—a subject you don't often see portrayed in comics. As with the other issues, Quince #4 is carefully written, from the inner monologue, to the dialogue, to the bits of Spanish interspersed in the English version, and this is paired beautifully with the art, to draw readers in to the warm and inviting world that Lupe occupies.
The Verdict
Buy it! Quince #4 continues the 15-issue series about a Latina girl with superpowers for a year, and in this issue Abuela makes it her mission to train Lupe for whatever might come her way. Check out ComiXology the 15th of every month for a new issue (available in both English and Spanish).