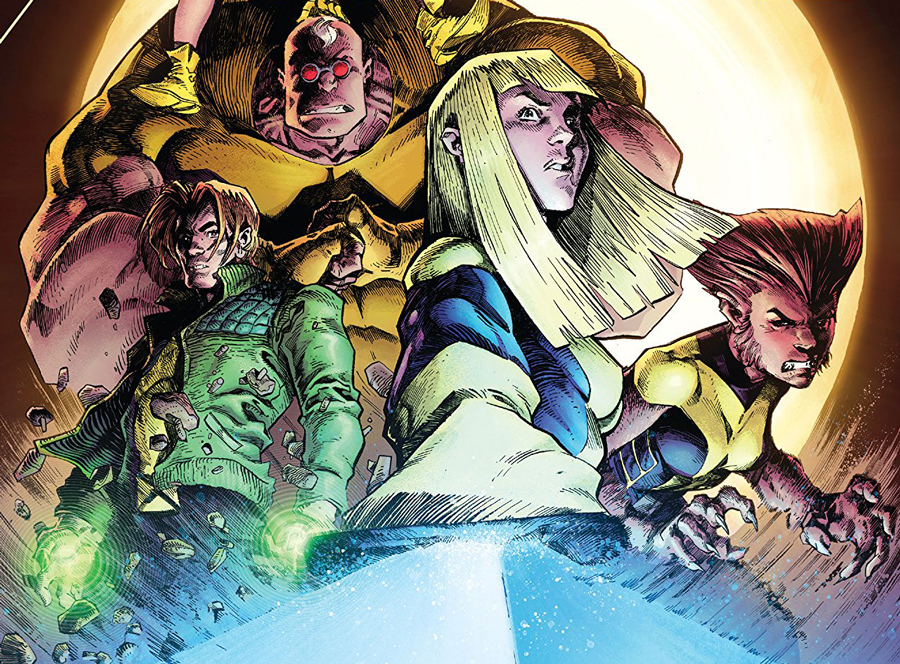 New Mutants: Dead Souls #1
Writer: Matt Rosenberg
Artist: Adam Gorham
Publisher: Marvel
Review by Evan Maroun

Oh, Marvel. You do so many things right. I won't take that away from you. Yet— over here we have 20th Century Fox who managed to bum fans out by quietly pushing one of the more unique films sporting the Marvel logo, back all the way until February of 2019. The movie I am referring to, of course, is New Mutants. Logan and Deadpool aside, much of the X-Men series has been essentially the same in terms of what to expect. With New Mutants, it seems we finally have something a bit different on our hands: A superhero movie spliced with the DNA of a horror film…

…but fear not (or maybe do fear?) because we have a New Mutants monthly miniseries to kinda-sorta make up for it. Now does the first issue provide enough promise to make the wait more bearable? let's dive into it.
As with every team book, everyone wants to know the line-up so nowhere better to start than there. I have to admit I was not too familiar with most of these characters. I knew Magik, who serves as the team's leader, but outside of that I either didn't know or forgot about these characters. Besides her, we have Rictor, Boom-Boom, Strong Guy, and rounding out the team, Wolfsbane. Rosenberg makes the issue very easy to pick up for casual readers and even just people who need a refresher, by including short, punchy bios for each of them in the first few pages.
After a brief flashback, the book really kicks off with the team investigating a town that has experienced some type of paranormal event. This, you learn, is the teams prime objective and specialty. While the event itself ends up featuring a very popular (some may say overused) creature of horror, It's in the way that Rosenberg executes this sequence, and ultimately concludes their encounter that feels smart, and unexpected. It feels almost as if the Conjuring series had some influence here in the way Ed and Lorraine handle the paranormal. Although the team takes on dark forces, the camaraderie between members stays pretty lighthearted, with jokes that mostly work, and give you a sense of character. By the end, you realize that Rosenberg has managed to fit a lot in 23 pages and even sets up the next issue in expert fashion.
Adam Gorham gives this book it's visual flair. Generally, I find that books that deal with the paranormal use a lot of blacks to really emphasize it's other elements like their grotesque monstrosities. The same goes for this book, except Gorham dials that back a bit. The inks are never so dramatic that the quirky personalities they outline, don't mesh. Against the darker tones here, the team really does pop with their iconic yellow X-Men suits (that should be a Crayola color). This makes the action pages pure eye candy you'll want to stop and savor.
Verdict:
Buy it! With a neatly packed issue, Rosenberg and Gorham manage to summon up a team that deals with the dead, yet bring to it an attitude that makes it feel more lively than most out there. This is definitely one to watch.