Welcome to Know Her Name, a new column that will feature the amazing female comic artists out there in the world, working on hard on many of our favourite books (and potential new favourites for the future!). You can see a massive list of some of our favourite artists from 2016 here but this is going to break down some of the people already here and elaborate some more and add fresh names to the list that weren't included.
Raina Telgemeier
– @goraina


I'm taking this from our Best Of list because Raina is a MUST HAVE to kick off this series. She's a New York Times Bestseller that has spent 173 CONSECUTIVE WEEKS ON THE LIST. That's over THREE YEARS of being a bestseller just for her one comic book, Drama. Currently at the time of me writing this list (Dec 9, 2016), she also has Ghosts, Baby-Sitters Club Box Set, Smile, Sisters, and one of the individual Baby-Sitters club books on the list as well. That's 6 of the 10 spots on the 10 Top list.
Raina is a powerhouse creator that gets overlooked sometimes because she caters to a younger audience. However, that's EXACTLY one of the reasons why you need to make sure you're paying attention. Raina and her works are bringing in new generations of readers that will keep the comic industry alive. This industry can't solely be sustained by old men buying 16 copies of a single issue of Superman so they have every variant. We need new audiences to not only keep the market alive but to draw and create the comics to come in the years ahead.
Raina is doing what all creators need to do: make comics for everybody.
Ming Doyle
– @mingdoyle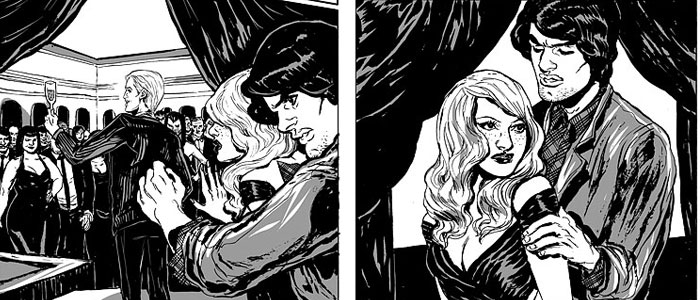 Ming is another artist that doesn't just stick to her one role. In addition to drawing and co-creating the series Mara alongside Brian Wood, Batgirl, Adventures of Superman, Constantine, Womanthology, she also co-wrote the DC New 52 Hellblazer series with James Tynion IV.
Her art can also be seen in the Vertigo series The Kitchen (currently being adapted), Cirque American: Girl Over Paris, Valiant's Quantum & Woody, DC Comics Bombshells, and about a bajillion other things.
As a mostly relevant sidebar, sometimes if you're lucky, you can also see Ming rocking some badass cosplay at the conventions she attends with my personal favourite being her Jubilee.
Cat Staggs
– @CatStaggs


Cat has been around in the industry for a while now working on covers and interiors, currently at DC Comics. She's worked on titles such Smallville Season 11 (the comic), Vampire Diaries (the comic), Womanthology, The Adventures of Supergirl, Wonder Woman '77, Batman '66, Phantom Lady, and about a bajillion other things.
She's also designed merch for Her Universe, the Star Wars line and will be designing more merch to come, which is super exciting news for my wardrobe (and I'm sure yours).
You can find out more about her here.
Stacey Lee
– @kindachinese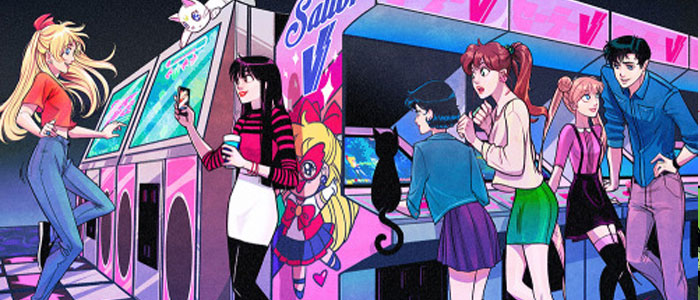 Stacey Lee's art is the shit and I'm super proud of the fact that I have a commission at home from this amazing artist. Not so humble brag aside, Lee first made me notice her with her work on the Marvel series Silk from 2015 (the first one). Since then, she's worked on a number of other titles such as Spiderman & the X-Men, the Silk series following the first one, The Unbelievable Gwenpool, and more.
Lee has also done a number of covers for titles such as the ones previously mentioned but also Uncanny X-Men, New Warriors, Steed and Mrs. Peel, Secret Wars, Ghost Racers, and more.
She's an amazingly gifted illustrator and graphic designer. Find more of her work here.
Sophie Campbell
– @mooncalfe1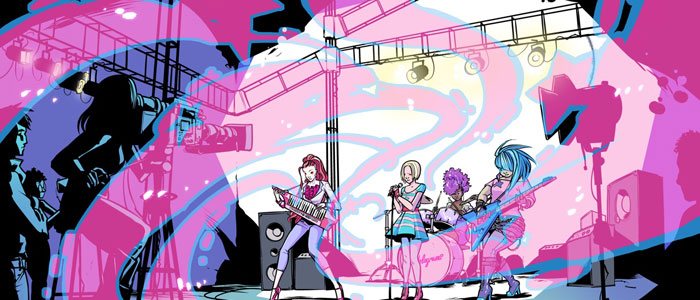 Once again, we have an artist who also writes comics as well. All comic artists tell a story but not all of them write the scripts. Sophie is a brilliant artist who showcases people in beautiful variety. She's seriously one of the best artists out there for creating the most diverse looking characters in comics. Her characters are always unique and are different genders, races, body types and more.
You can find Sophie's work on such books as Glory (the rebooted version with Joe Keatinge), Wet Moon, Shadoweyes, The Abandoned, Mountain Girl, Hack/Slash, and currently the brilliant series, Jem and the Holograms from IDW.
You can find more of Sophie's work here.
—————————————–
If YOU want to write about an amazing female comics artist that you admire, we would LOVE to have your voice heard here on Rogues Portal. Send me an email to stephanie@roguesportal.com with the subject "Know Her Name" and we can chat some more.