Insha & Michael's Best Hour-Long Shows of 2018
It's hard to keep track of the TV shows that come out these days, between the networks, cable channels, streaming services… hell, even Facebook got in on the scripted television series racket this year. Narrowing the good shows down to a top ten list is hard. It's even harder to figure out which shows to compare to each other.
So, for the sake of ease, we're making two lists! This one is the Best Hour-Long Shows of 2018 (or longer than an hour, in some cases).
Here are our selections, hopefully you'll find something that looks interesting or something you've never heard of and take a chance on it.
---
Insha's List
10. Doctor Who
Last season of Doctor Who, Peter Capaldi left as the Twelfth. It was the end of an era for a lot of reason. My favorite companion Bill Potts left, Moffatt was finally out of a job that he was underqualified for, and it was going to be the last we'd ever see some of these characters again. It was also unclear who was going to pick up the mantle of Thirteen and how that would go.
With the introduction to Jodie Whittaker as the Thirteenth Doctor, it rejuvenated the show to another level that was needed. Jodie as the Doctor brings that remarkable yet charming wonder, while still open to learning about herself. It's something that a lot of Doctor Who stopped when they tried to make each Doctor GODLIKE. Thirteen is smart, but she's also a person who is humbled and loving.
Her companions as well are slowly learning about themselves and reassuring her as she gives it back to them. It's such a great back and forth relationship that invokes some of the earlier versions of Doctor Who. Sorry, I could go on about this. The new show is excellent. Don't let anyone tell you different. Give it a try for yourself.
09. Killing Eve
The relationship between a psychopath and an authority figure is interesting. We have connections like Luther and Alice (Luther), Hannibal and Will Graham (Hannibal), Clarice and Hannibal (Silence of the Lambs) and more than play with the psychological aspects of both of the characters. It makes you ask questions why are they so obsessed with each other? With Killing Eve, it feels like the relationship between Luther and Alice but amped up to fifty. You won't be able to stop once you dive into this show. It makes your heart pound and your pulse race. If you don't fall in love with Villanelle, there's something wrong with you.
08. Wild Wild Country
Full disclosure, I know way more about cults that anyone ever should in their lifetime. I'm so fascinated with them. There's always something hidden beneath the surface of these gurus, leaders and even the followers that have a broader story to tell then the meaning and the message on the surface. Wild Wild Country is a documentary about Rajneesh Movement that was riddled with such fucking turmoil on all sides. It started as a place to practice and honor free love and spirituality. However, the group ended up doing some low-level terrorism against an entire town. The story is so fucking insane, and the documentary is told by the people who were there.
07. Dark Tourist
If you dig the bizarre and weird reaches of the world and want to go on some gnarly tourist locations, Dark Tourist is the show for you. David Farrier puts himself in some fucked up situations to deep dive into a story. With Dark Tourist, he covers some of the tourist locations in the world deemed strange to most people. He gets down with some voodoo in Africa, takes a tour with Pablo Escobar's former hitman, and goes to a museum in Europe that needs to be seen to be believed. Also, after you watch this, please watch Tickled where Farrier takes you into the competitive world of tickling.
06. Sharp Objects
Sharp Objects gets underneath your skin in the best way possible. It latches on like a leech until the final moments, and you're still not over what you saw. Amy Adams makes this show the brilliant thing that it is. She does a fantastic job bringing Gillian Flynn's tragically sympathetic and fucked up character to life. The atmosphere and tone of the show is a soft southern gothic drawl that lulls you into its embrace, but you don't want to be there for long.
05. Vanderpump Rules
This is my most loved and hated show of the year. I've spent a couple of months now binging the entire thing because once I start, I can't stop. It's the trainwreck that keeps on giving. Vanderpump Rules is a spin-off of Real Housewives of Beverly Hills. RHoBH star Lisa Vanderpump fronts this wow-train and introduces you into the lives of the staff of her popular restaurant SUR. The cast is filled with pretty, privileged and spoilt kids trying to come into their own (barely). You can't help but watch them as they continuously backstab, talk shit and fuck each other in a way that will no doubt get them in trouble, but goddamnit the view is so good.
04. Kidding
Kidding is a happy balance of the Jim Carrey that's deep in his head and the Carrey that is evolving into his version of the actor he wants to be. Kidding is such a phenomenal show that a lot of people slept on this year, but should really pick up. It's dark but humorous, poignant but depressing, lovely but sad. It will give you a lot of the feelings that Mr. Roger's did, but with a realistic and nihilistic look inside of one children's entertainer and his fucked up world beyond the fame.
03. Mystery Science Theater 3000: The Gauntlet
Mystery Science Theater 3000 always feels like you're watching movies with your best friends. You riff and laugh alongside them and get to discover some film that you may dig along the way. Jonah hosting the show is like a breath of fresh air. In the first season, you could tell how nervous he was to be in this position. Now, he's very much grown as a host and giving HIS brand of riffs instead of doing what others do. The other cast members like Hampton Yount, Baron Vaughn, Felicia Day, Patton Oswalt, Rebecca Hanson, Deanna Rooney and more have settled into their roles on the show as well, making the show so absolutely pleasurable to watch.
02. History of Horror
History of Horror is a limited series told like a masterclass with director Eli Roth (who won't shut the fuck up) and some pretty damn dope guests. They cover different types of horror including vampires, zombies, possession, slashers and more. If you're anything like me and crave any piece of horror history, I suggest watching this and binging the whole thing. It gives some detailed and cool information about our favorite films in the different sub-genres, the directors who made them and more.
Full disclaimer: The zombies episode is basically a billboard for The Walking Dead (both of these shows are on AMC). However, some of the highlights are when they talk about the greaat George A. Romaro. If you want to get more out of that, I suggest watching the documentary Birth of the Living Dead: The Making of Night of the Living Dead. It's cooler.
01. The Haunting of Hill House
The Haunting of Hill House is the show I've been WAITING for. Shirley Jackson's book was one of my first real ventures into horror fiction. Besides that, the story has gotten a lot of stylized interpretations in film. These were diverse and complex tellings but leaves the feeling of the book at its core intact. The Haunting of Hill House wasn't a BIG departure from that but one that still just fucking destroys you.
The story laces more of the family dynamic instead of them being complete strangers. It plays at your heartstrings and rips you to shreds as you fall in love with the characters. The show is almost like a play, telling the stories of each sibling in their experience with Hill House. In their experience via present day, they're a broken family that needs to pick up the pieces again.
This is one show that made me cry over and over again. Mainly, because of Victoria Pedretti's portrayal as Nell. I've never connected so hard emotionally to a character in my life (other than Bill Potts from Doctor Who). Some quotes in the show still tear me apart. One being, "I loved you completely. And you loved me the same. That's all. The rest is confetti."
Michael's List
10. Vanderpump Rules
Vanderpump Rules, I just can't quit you. Like any other reality series without a competition involved, it's basically just a look into the lives of the most awful people they could find. This season continued the revolving door of heel and face turns, the ongoing drama of a sociopath who is almost 40 trying to ruin the life of a lovely country girl, a douchebag DJ, and so much more. The stars of the series, since the beginning, have been the cinematographers and editors. Their work combined creates some of the best comedy — unbeknownst to the "stars" — this side of an Edgar Wright film.
09. Lost in Space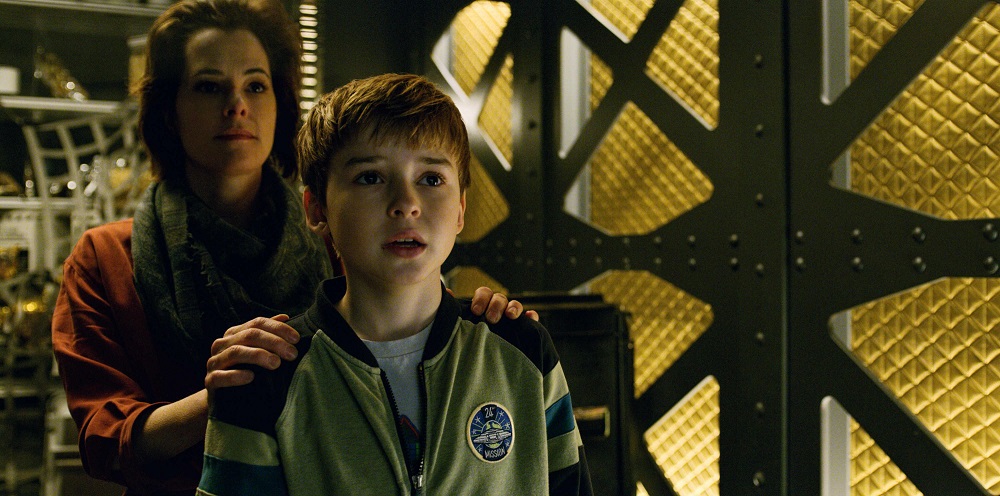 This update of the campy 1965 series takes a lot of cues from the TV series LOST and the movies of Ridley Scott, namely The Martian and Prometheus. It's actually pretty smart. The series feels familiar and exciting, with solid lead performances by Molly Parker and Toby Stephens, fantastic production design, and solid special effects. Parker Posey's turn as Dr. Smith is one of the best performances of the year and proof that Parker Posey has been underutilized recently.
08. Mystery Science Theater 3000: The Gauntlet
The concept of Mystery Science Theater seems like one that should continue endlessly. In a way, it has, if you count Rifftrax and Cinematic Titanic. But it's nice to see a big distributor put out a series with such an appreciation for crappy movies, low budget sci-fi, and off-beat humour. I've loved MST3K for years and this year's The Gauntlet shows the current iteration of the show settling into a comfort zone and putting all of its strengths forward. It's a (space and) timeless concept and I hope it continues forever.
07. Lodge 49
Lodge 49 is a show that deserves to be binged. It takes a while to get to the "point", but the cast and characters make everything leading up to it worth the watch. Wyatt Russell, the son of Kurt Russell, actually channels the vibes of a young Jeff Bridges. This is maybe as close to a The Big Lebowski TV series as we're likely to get, and I can't not recommend it.
06. Succession
It almost seems like there couldn't be a worst time for a show about a bunch of irredeemable, rich, privileged assholes to come out, and yet… Succession is very fun. The series is produced by Adam McKay and Will Ferrell and created by The Thick of It's Jesse Armstrong, and it holds to those sensibilities. Following a faux-Murdoch media empire seems tedious and upsetting, but it's anchored by great and specific performances from Kieran Culkin, Sarah Snook and Matthew Macfadyen and I really want to see the members of the Roy clan fall even further.
05. The Assassination of Gianni Versace: American Crime Story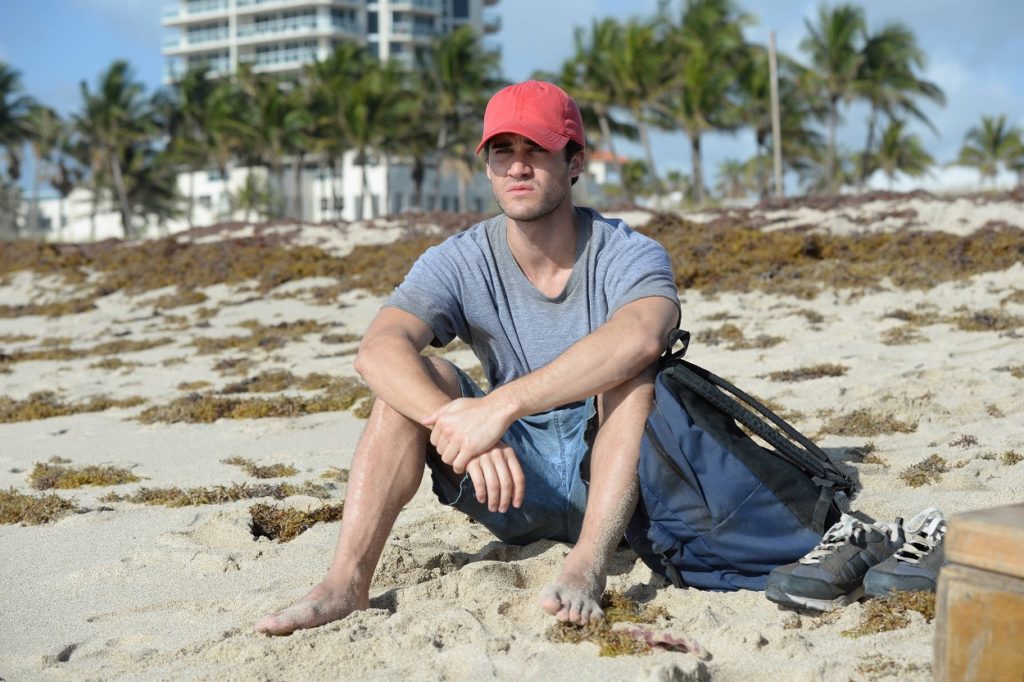 You can quibble about whether the reversed timeline worked for American Crime Story's second season, but the overall effect of the series worked. Darren Criss's award-winning work as Andrew Cunanan should be enough to shoot him into super stardom. It's a nuanced, multi-faceted performance that would be worthy of notice on its own, luckily it's surrounded by a supporting cast including Penelope Cruz, Edgar Ramirez, Judith Light and Ricky Martin, and the fantastic direction and cinematography.
04. Sharp Objects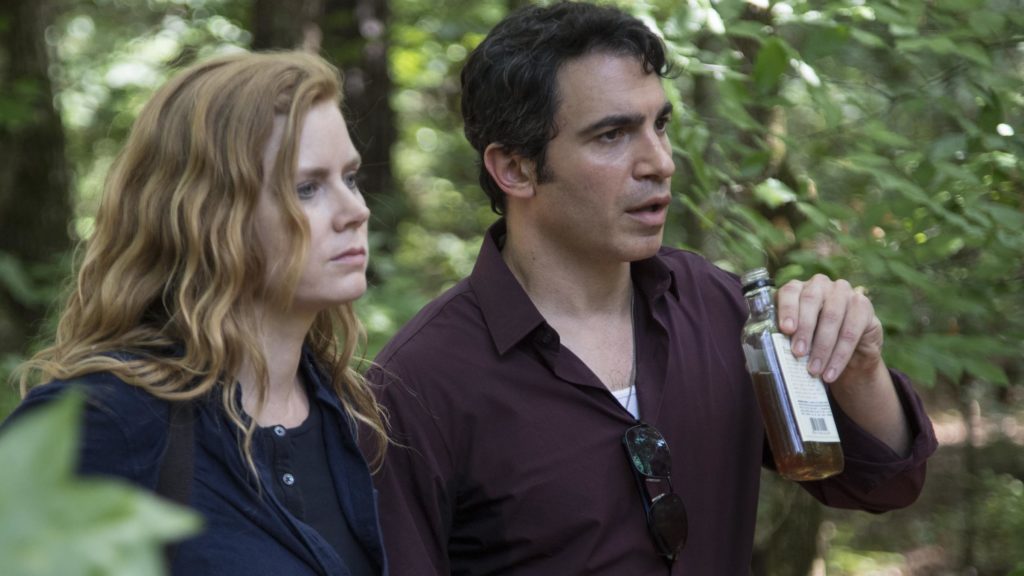 This miniseries is one of the better examples of a show adapting a book without having too much padding or turning it into too much of a "television show". Sharp Objects casually uses montage and flashbacks and jump cuts to visualize the southern gothic mystery by Gillian Flynn, Amy Adams and Patricia Clarkson do exactly what you'd hire them to do, and Eliza Scanlen kickstarts her career in a big way. After Big Little Lies and Sharp Objects, Jean Marc Vallée has proven himself as a director who works wonders with HBO.
03. Killing Eve
Sandra Oh is very often the best part of what she's in. The fact that she hasn't headline a network drama or sitcom is just proof of the ongoing failure of that model. On the plus side, it leaves her open to star in a BBC America production about an intelligence analyst getting a little too close to an enigmatic hitwoman. Jodie Comer is a revelation as the assassin, Pheobe Waller-Bridge cements herself as a creator to watch, and Sandra Oh continues to knock it out of the park.
02. The Terror
Horror on TV isn't a novelty anymore. We've got American Horror Story, Scream: The TV Series, and any random episode of Criminal Minds. What The Terror brings that those other series rarely do is real, actual atmosphere. Incredible production design, attention to detail, and casting helps sell the incredible feeling and immense dread of this adaptation. It's easily the best new series of the year and I couldn't be more happy to see a new story and setting in the follow-up.
01. Better Call Saul
It's quite possible that Better Call Saul is the best prequel ever made, give or take half of The Godfather Part II. This season is the first one without the show's surprising secret weapon, Michael McKean. Instead of faltering, they lean into their strengths, the performances of Bob Odenkirk and Rhea Seehorn. Their characters and their relationship are what makes the series work, and they're the reason I'll keep tuning in as long as the series gets renewed.
---
Join us next time for the Best Half-Hour Shows of 2018!