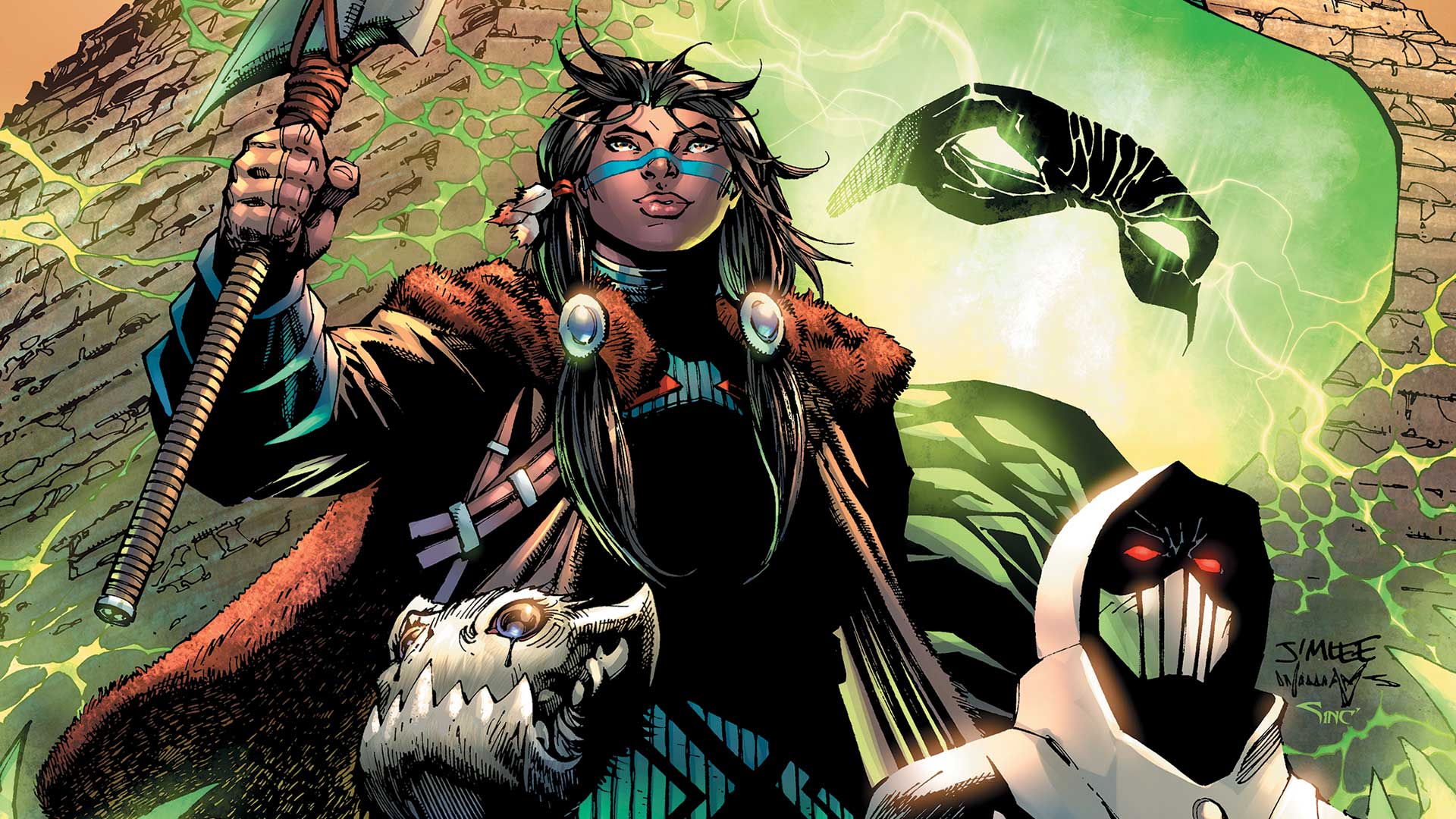 The Immortal Men #1
Writer: James Tynion IV
Artists: Jim Lee, Ryan Benjamin
Inkers: Scott Williams, Richard Friend
Colorists: Jeremiah Skipper, Alex Sinclair
Letterer: Carlos M. Mangual
Publisher: DC Comics
Review by Michael Farris, Jr.
A lot of us have dreams of being heroes meant for a purpose higher than ourselves, but then we wake back up and face the hard realities of life. In The Immortal Men #1, Caden Park's dreams might be a little closer to reality than he realizes.
We meet Caden after he wakes up from blacking out in a busy New York train station, unable to shake the feeling that the visions he saw are part of his destiny rather than the fantastical safe place his therapist insists he's experiencing. However, an age-old underworld battle soon surfaces itself into Caden's life, but not necessarily in the way he hopes.
I honestly hope, for the sake of the creators of this book, that my short synopsis of the story isn't more interesting than actually reading the comic. But as I was typing it out, I kept thinking, "Huh, this sounds like it could potentially be an interesting story. Why wasn't I getting that feeling reading the book?"
I'm not saying this was an awful book, but for a first issue, it felt weighed down by a heavy cast and having to catch you up on this situation that ends up making you feel more like a passer-by than a heavily-invested party. It was difficult to feel any sort of connection to any of the characters, including Caden.
The artwork, however, was pretty impressive. For a story that happens mainly underground, there's a lot of variety. You feel almost claustrophobic when you're supposed to, and you feel overwhelmed at epic caverns with high-tech flying platforms heading toward a pyramid. The characters and the backgrounds are impressively detailed without being overwhelming.
Verdict: Wait and see.
My verdict honestly feels like a cop-out to me. I'm in this purgatory between buy it and skip it as I can't really strongly recommend either with The Immortal Men #1. A lot of the story seems cliché and I had a hard time connecting, but there could be potential if the ship rights itself in the next issue.