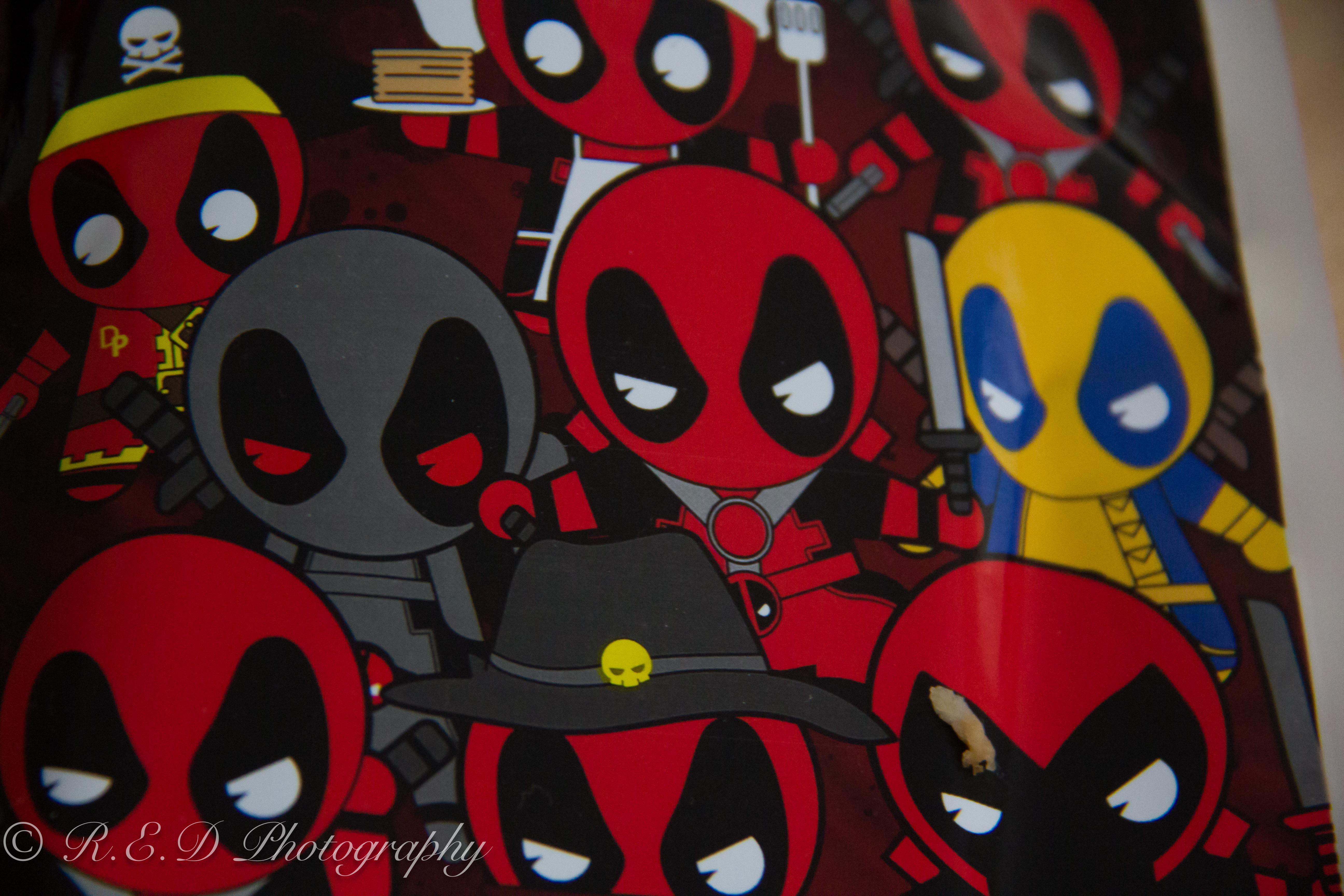 With the Deadpool sequel fast approaching I decided to open a Deadpool Collectors Keyring Blind Bag that I've had for months. Deadpool was a huge hit so there is a lot of pressure on this sequel. I'm 100% positive Ryan Reynolds will deliver the goods!!
Deadpool
Deadpool (Wade Winston Wilson) is a fictional character appearing in American comic books published by Marvel Comics. Created by writer Fabian Nicieza and artist/writer Rob Liefeld, initially Deadpool was depicted as a supervillain when he made his first appearance in The New Mutants and later in issues of X-Force, but later evolved into his more recognizable antiheroic persona. Deadpool, whose real name is Wade Wilson, is a disfigured and deeply disturbed mercenary and assassin with the superhuman ability of an accelerated healing factor and physical prowess. The character is known as the "Merc with a Mouth" because of his tendency to joke constantly, including his proclivity for breaking the fourth wall, a literary device used by the writers for humorous effect and running gags.
Monogram International Inc
Monogram International Inc. has the reputation of being a world leader in bringing licensed characters to life with our wide variety of licensed giftware, toys, aged collectibles and souvenirs for children and adults. We established our place in the industry over 40 years ago by creating faithfully branded character interpretations. Our licensed merchandise is marketed through toy, gift and mass retailers as well as many major theme parks throughout the world.
The Blind Bag
There are 11 Deadpool Collectible Keyrings to collect all together, all of which are Deadpool. The Keyrings depict a Deadpool Grey, Deadpool Yellow, Deadpool Cowboy, Deadpool Chef, Deadpool Pirate as well as two exclusives. The Keyrings depict your standard Deadpool in Various poses.
I do hope I get the Deadpool Yellow Keyring as I've fallen in love with the colours. I'm curious to see what the two exclusives look like. Deadpool Chef has to be my second choice, he looks soo cute!!
And I got…
Deadpool C.
Okay I'm not impressed with my little keyring. I would've loved to have had Deadpool Yellow, but the world isn't always fair. He's pretty chunky for a keyring and I do love his little swords. It's a cute little keyring. He has a rubber texture which I'm not particularly fussed over. This was a bummer but I'm still excited for the Deadpool movie. These keyring blind bags come in soo many other variety of characters that I'll probably buy more, just not another Deadpool.
You can by Deadpool collectors keyrings here