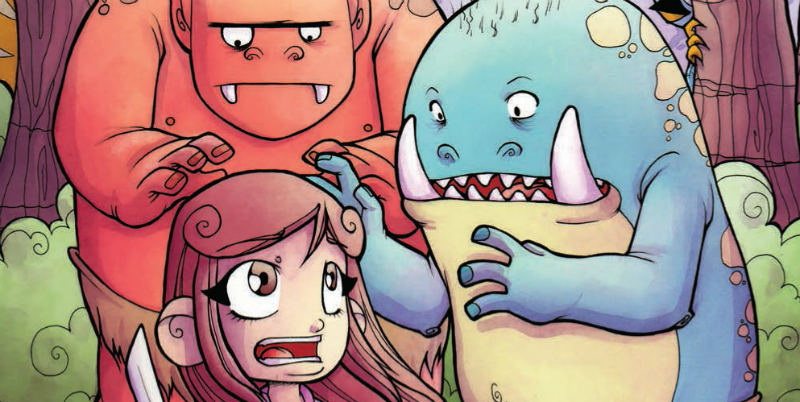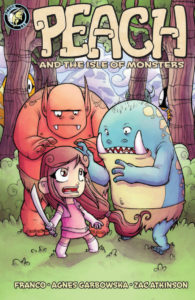 From multiple Eisner award winning creator Franco (Tiny Titans, Action Cat & Adventure Bug), artist Agnes Garbowska (My Little Pony), and publisher Action Lab comes an instant all-ages classic: Peach and the Isle of Monsters!
A young girl rumored to be born from a Peach is shunned and bullied in her own village and sets off on a quest for Monster Isle to prove to others she is more than just what they think of her.  Her journey brings her encounters with not just monsters, but hunters, pirates, and witches.  She must learn that she has nothing to prove to anyone except herself.
"I love telling stories and Peach is a story I've had in my head for years.  It wasn't until I spoke with Agnes about it that it became a reality! Peach is a strong girl who doesn't know how strong she is!" – Franco

Peach and the Isle of Monsters will appeal to everyone, because who doesn't like a strong character… and monsters… and pirates… and witches! Peach and the Isle of Monsters #1 is due out in February 28, 2017.
A preview of this all-ages adventure are below!