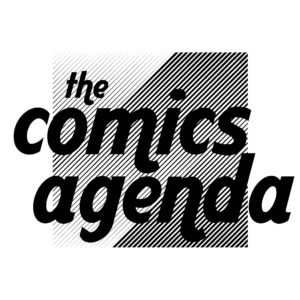 Anelise is back and the team finds while discussing the books this week that several of them involve various Russian spies. So are you ready for the Russian Experience?
Before getting into the books this week we discuss News of the new Catwoman series by Joelle Jones. Then we get into the possible return of the Ultimate Universe and The Fantastic Four over at Marvel.
Michael and Anelise talk about both A Quiet Place and Ready Player One
New Books this week include: Goosebumps: Dowload and Die #2, Gideon Falls #2, Robocop: Citizens Arrest #1, Crude #1, Immortal Men #1, Exiles #1, The Dead Hand #1, Dry County #2, and finish strong with Domino #1 by Gail Simone.
Listen, Enjoy and Subscribe.
The Comics Agenda is hosted by Anelise (Twitter@Anelise.Farris ), Michael (Twitter@mokepf7) and Greg (Twitter@Comicsportsgeek). We discuss new comic book releases each week, in addition to breaking news, movies, and tv. You can reach us on Twitter @TheComicsAgenda or email us at TheComicsAgenda@gmail.com