The Comics Agenda 108: Quantum Physics the Marvel Way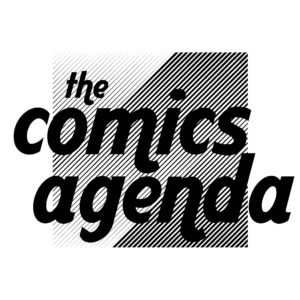 This week we get to hear about Anelise and Michaels trip to New Orleans. Then we discuss the newest comicbook publisher TKO and how they plan on changing the way you enjoy comics.
We talk about several new books this week including Hardcore #1, Livewire #1, Klaus and the Sad Snowman #1, and the second issue of Middlewest.
We wrap up the show delving into the Spider-Verse. Without ruining it, there are some very differing opinions on how great this movie is.
The Comics Agenda is hosted by Anelise (Twitter@Anelise.Farris ), Michael (Twitter@mokepf7) and Greg (Twitter@Comicsportsgeek). We discuss new comic book releases each week, in addition to breaking news, movies, and tv. You can reach us on Twitter @TheComicsAgenda or email us at TheComicsAgenda@gmail.com