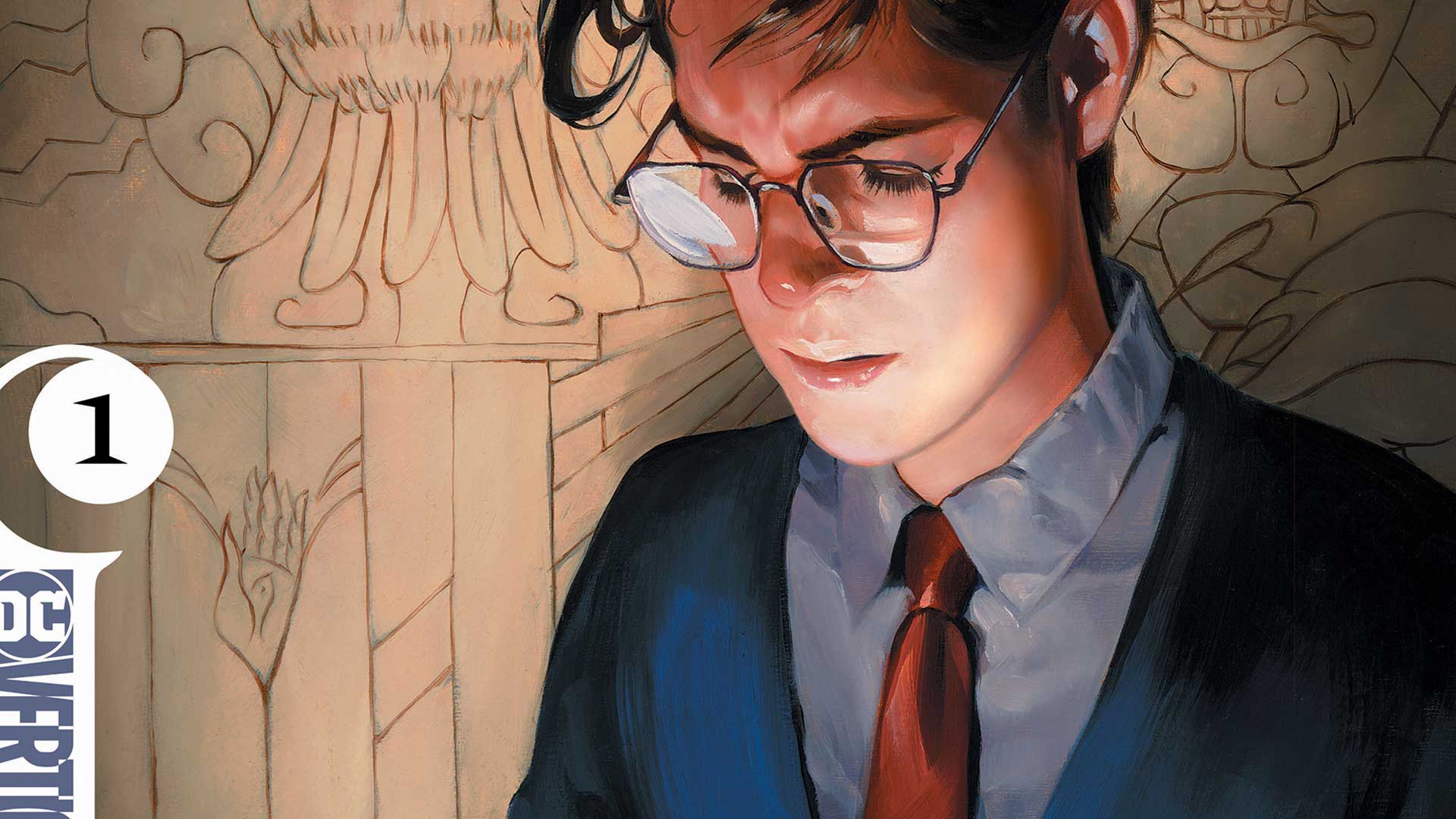 Books of Magic #1
Writer: Kat Howard
Artist: Tom Fowler
Colourist: Jordan Boyd
Publisher: Vertigo
Curated by Neil Gaiman
A review by Stephanie Pouliotte
Though the final thread in the Sandman Universe hits comic shops tomorrow, Books of Magic #1 is largely introductory and doesn't reveal how it will be woven into the larger pattern. Considering that Timothy Hunter is supposed to become the most powerful magician in the universe, I'd wager he's unknowingly at the center of it all.
This storyline is probably the most far removed of the lineup, focusing on a central character not of the Dreaming (though with close ties) and which, unlike Lucifer, hasn't been recently revisited since its ongoing run ended in 2004. To give new readers a bit of context, the first pages hurriedly recap Neil Gaiman's original four issue mini-series The Books of Magic in a daydream that ends when Tim Hunter is startled awake, repeating his fateful choice of magic over the mundane. Ironic as Tim's life has been nothing but mundane since he returned from his adventures. Not much has changed, which is to be expected, but apparently neither has he?
It makes sense for Howard to go cover some old ground, but she retreads a lot in this first issue. Tim is essentially back where he started. Though this gives an entry point to new readers and fits in thematically with the cycle of endings and beginnings, Tim seems to have forgotten everything he learned about Magic and how it works. It's particularly at odds with how he weighed cause and effect when making, what he believed to be, his final choice at the end of The Books of Magic. He's somewhat regressed as a character, though this is presumably to allow for growth early on.
Fowler has a unique take on the awkward, boy wizard archetype (which fans will fervently repeat started with Tim Hunter), and his style really sells Tim's range of expressions. The plot is only really put into motion in the last pages, so next issue will likely set more of a tone for the series.
Verdict: Check it out
Pick up Books of Magic #1 if you're new to the story, but if you're a legacy reader you might not need the refresher. I was admittedly underwhelmed by this issue, but that may be because I was expecting it to pick up the pace a bit quicker. If you haven't already, I'd also suggested reading the collected edition of Gaiman's mini-series and the subsequent series by John Rieber and Peter Gross, as it truly is an amazing journey.