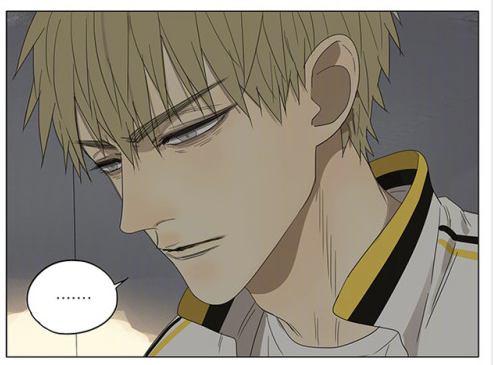 On April 1st Old Xian stated on his/her Instagram that they had lost inspiration and had decided to stop drawing. Even though everyone thought it was an April Fools, it turns out that they may have lost some inspiration which of course created uneasiness in the fandom. However, as a massive surprise we were given the new chapter over the weekend and the fandom could not have been happier! It's been a while since the last chapter and everyone was itching to know what was going to happen next! So, who is this silver haired knight in shining armor? Who is this old man? Will Tianshan appear in this chapter? Let's recap Day 196!
Plot
The chapter continues from where we left off. Jian Yi and our mysterious silver-haired saviour are still by the warehouse and tells Jian Yi that on the count of three he has to run, however Jian Yi informs him that he's still chained to the pole. Silver-hair shoots the chains which break and him and Jian Yi run like the wind!
Over at the school Guanshan is playing basketball while Zhan and He Tian watch (well, while Tian watches). We find out that it's been two days since Jian Yi has been missing.  Zhan comments that is all seems very strange while He Tian attempts to comfort him.
Opinion
So much emotion in one chapter! We had action, sadness, and everything in between. I love the fact that this jumped two days ahead too. Makes the story more interesting. I love the development of Zhan's and Jian Yi relationship too. Zhan might not have the exact same feelings as Jian Yi (as of yet) but he clearly cares for him!
Finally Tianshan are back! It may have been brief but it's been worth the wait! After what happened in school two days before (Guanshan was accused of sexual assault and rest of the boys helped him), it's nice to see him enjoying school and Tian isn't even being discreet anymore. He's just captivated by him.
I'm actually glad that Old Xian is taking their time with each chapter too. I know most expect it to come every week but I'd rather have a good chapter that took time and patience rather than having a chapter that's rushed.